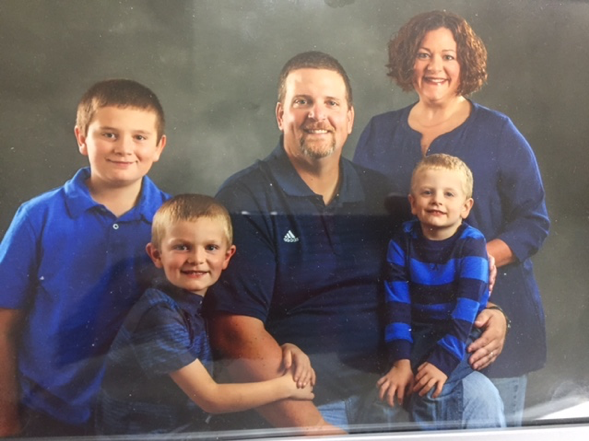 MS/HS PRINCIPAL
Hello, my name is Adam Bisenius, and I am the 6-12 principal. I'm extremely excited to serve the River Valley CSD in this capacity! Parents, students, teachers, stakeholders, and the administrative team all play an important role in educating the students of River Valley. I am eager to do everything I can to help in this process and look forward to being a part of the Wolverine family.
I've been at River Valley several years now. Before that I was a former middle school science teacher at Galva-Holstein and a former football coach at Buena Vista University. I am very passionate about helping students prepare for life. I believe all students can learn and I enjoy the challenge of assisting, encouraging and motivating students to break through limitations and achieve great success. I believe in the importance of maintaining a growth mindset, where together we can break down the obstacles that life sometimes presents us.
I look forward to dedicating myself to the Wolverine family, and my free time will be focused on my faith, family and friends. My wife Amy and I enjoy watching our three sons (Brody, Brock, and Brayden) participate in all their activities. Whether we are sitting at the ballfields or watching a game on TV, we enjoy our time spent together as a family.
I am truly blessed to be a part of such tremendous teachers and students. I believe we can make this school year a great one. GO WOLVERINES!
WE ARE RV!