Homecoming Tshirt order forms are being distributed to the 6th through 12th graders today. The order forms and money are due back no later than Thursday, Sept. 12th. Orders cannot be accepted after Thursday due to the time frame to get the tshirts here by Homecoming.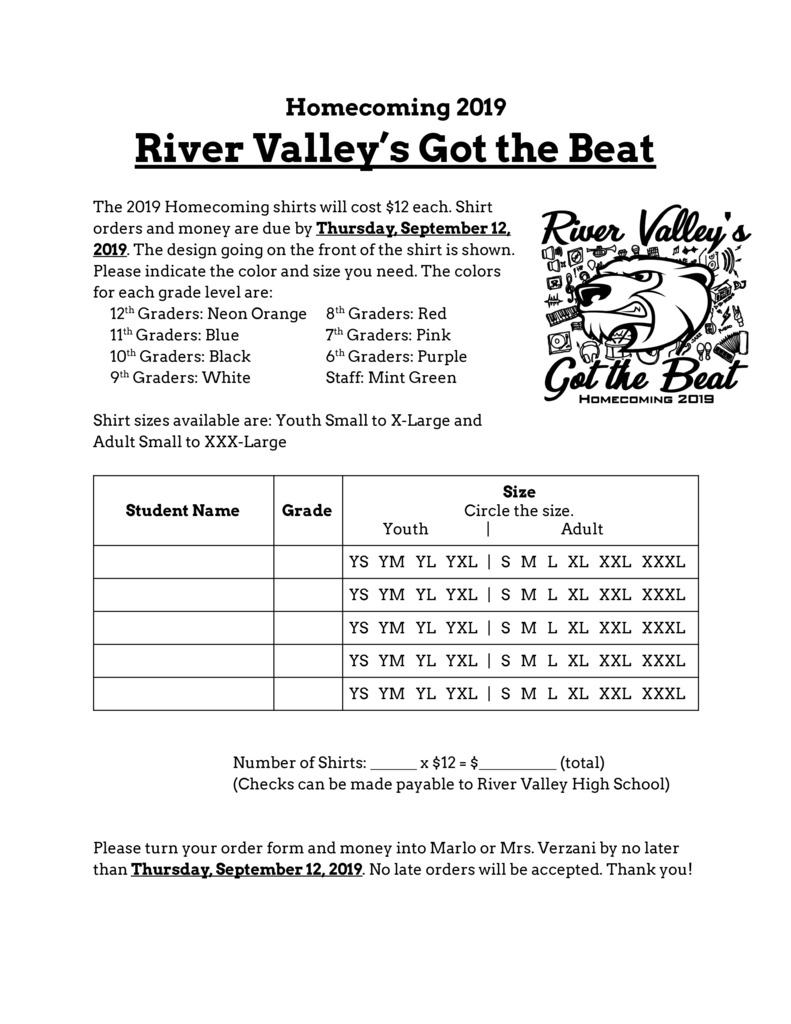 Ceramic students working on their coiled pieces.
Ceramic students working on their coiled pieces.

Not able to make it to the game? Follow real time scoring on athletics tab of the website or River Valley App. #WeAreRV
JH FOOTBALL game on Monday vs SLC will begin @ 4:00 in Correctionville. The JV game has been cancelled.
Geometry students using Picasso tiles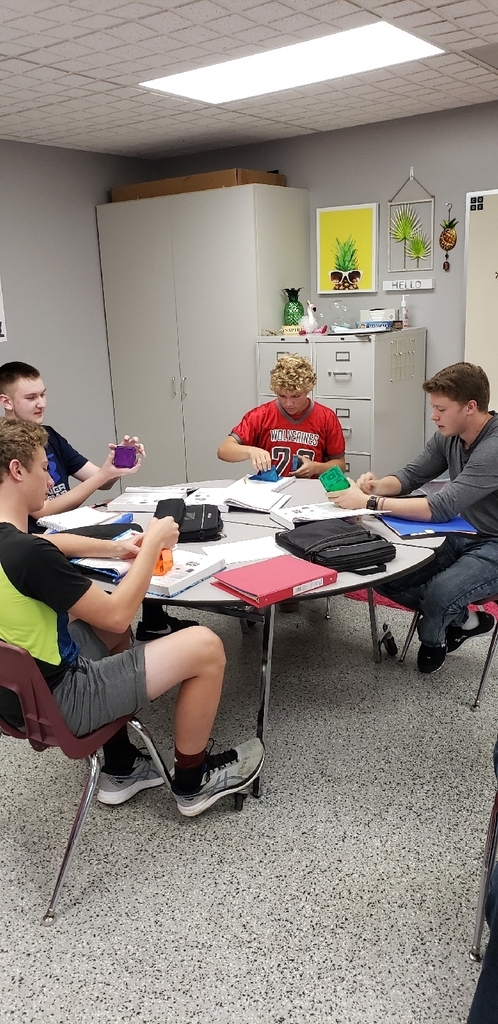 Computer Science students floating boats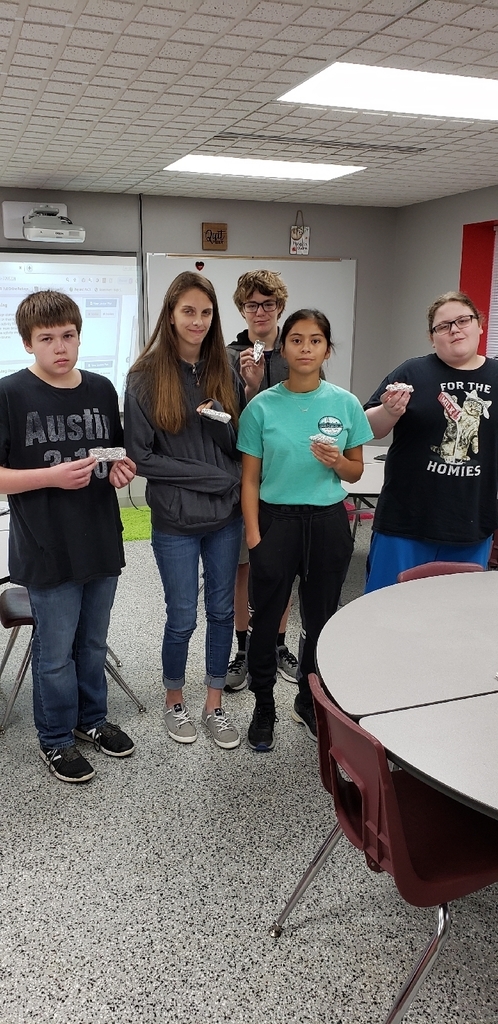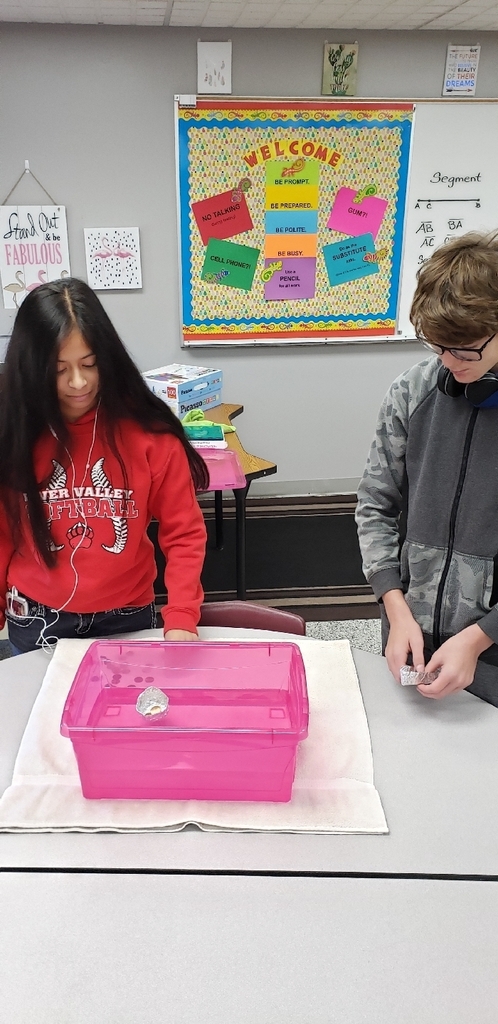 Computer Science students floating boats
Kindergartener kiddos enjoyed lunch with their former preschool teachers today! #kinddeterminedtogether
It's another Friday w/ 5th Grade! Thanks, Glen for sharing announcements and a little about yourself! #celebrateRVkids #kinddeterminedtogether
Mr. Alfredson using the drone to get some great pictures of River Valley.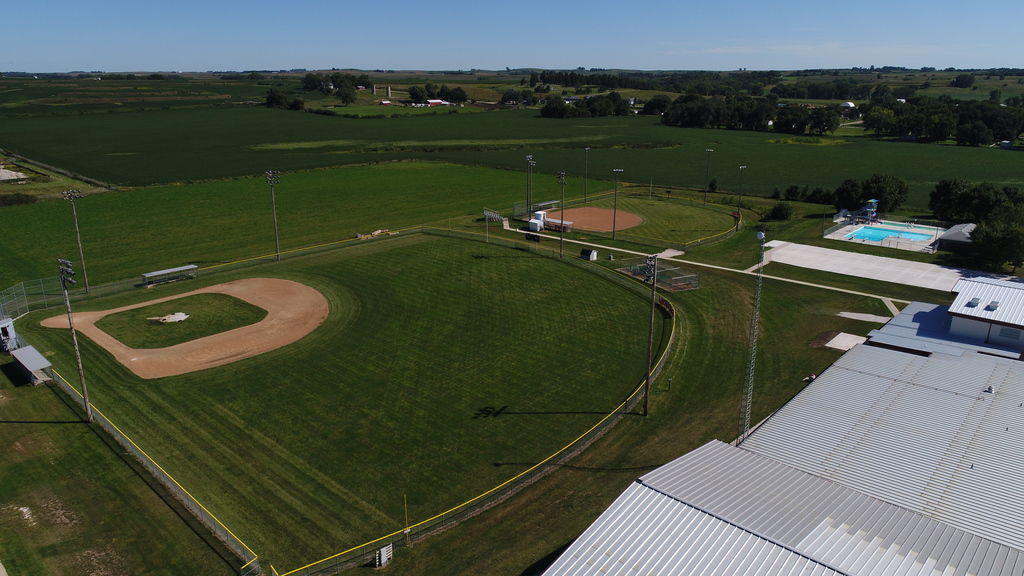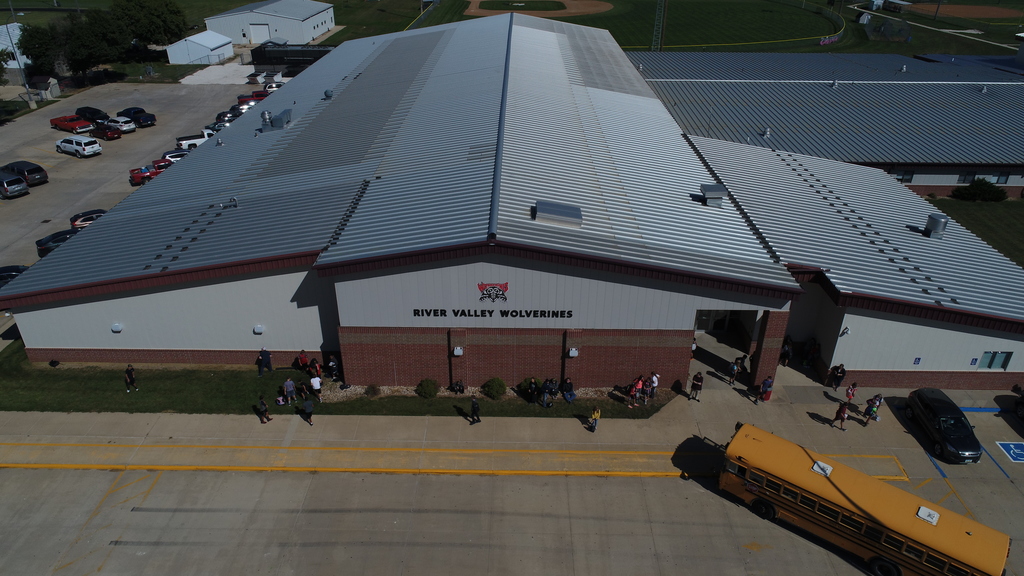 New River Valley local discount cards now available. If you aren't approached by a student and would like one, please contact the high school! Thanks in advance for supporting RV athletics!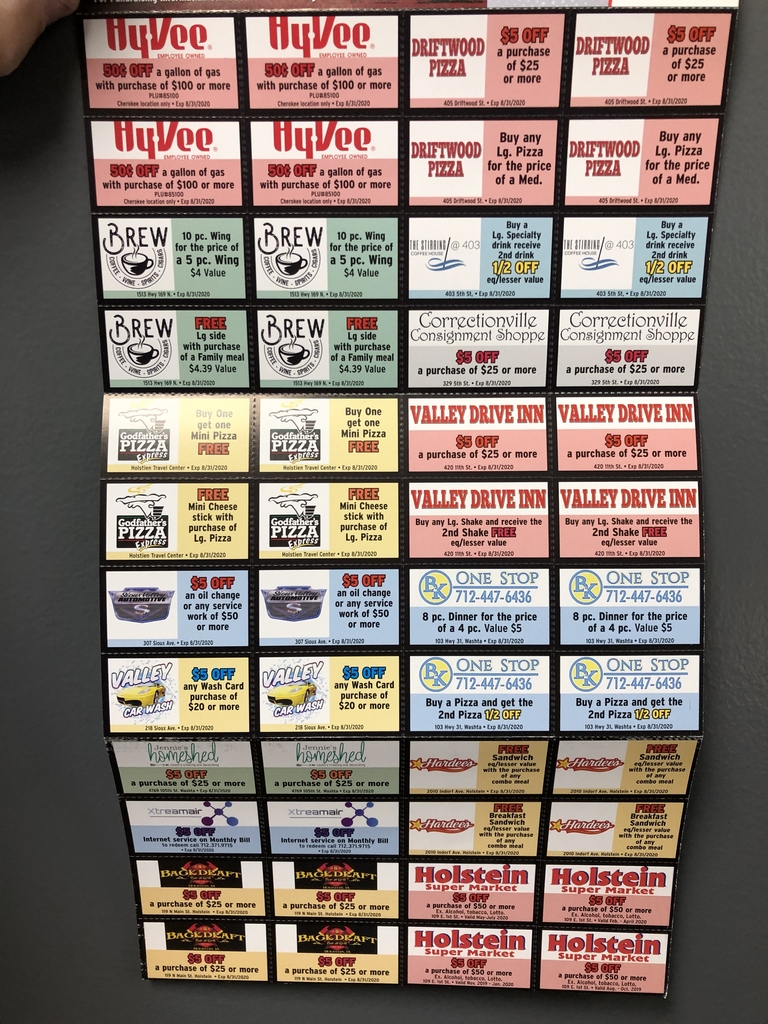 HS VOLLEYBALL TONIGHT @ SIBLEY! JVR- 5:30 JV- 6:30 V-7:30
Great work going on at the JH/HS!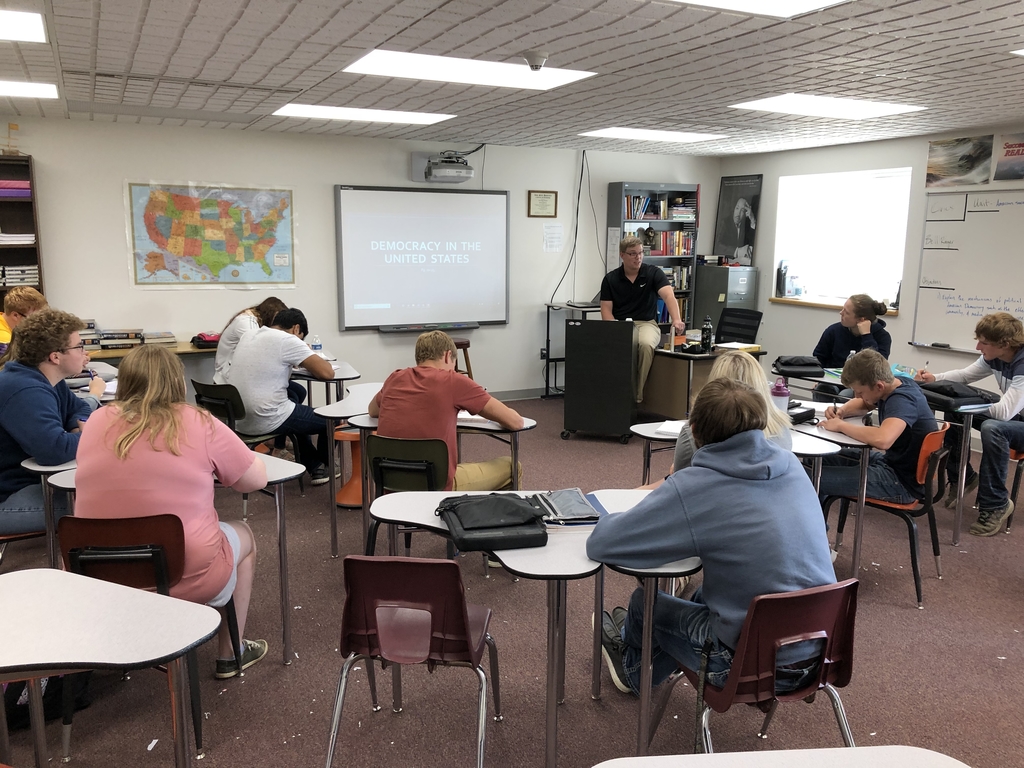 REMINDER: Picture Day @ the JH/HS is Thursday September 5th! Don't forget your order forms.

A few classroom walk-throughs today and saw plenty of student and teacher engagement.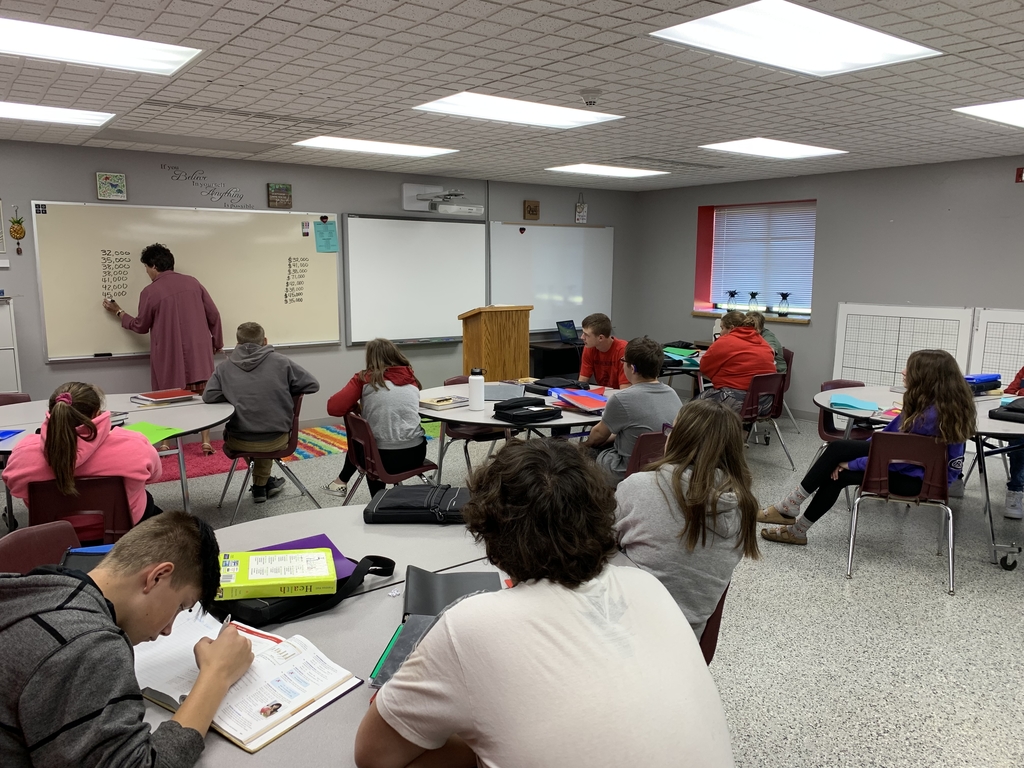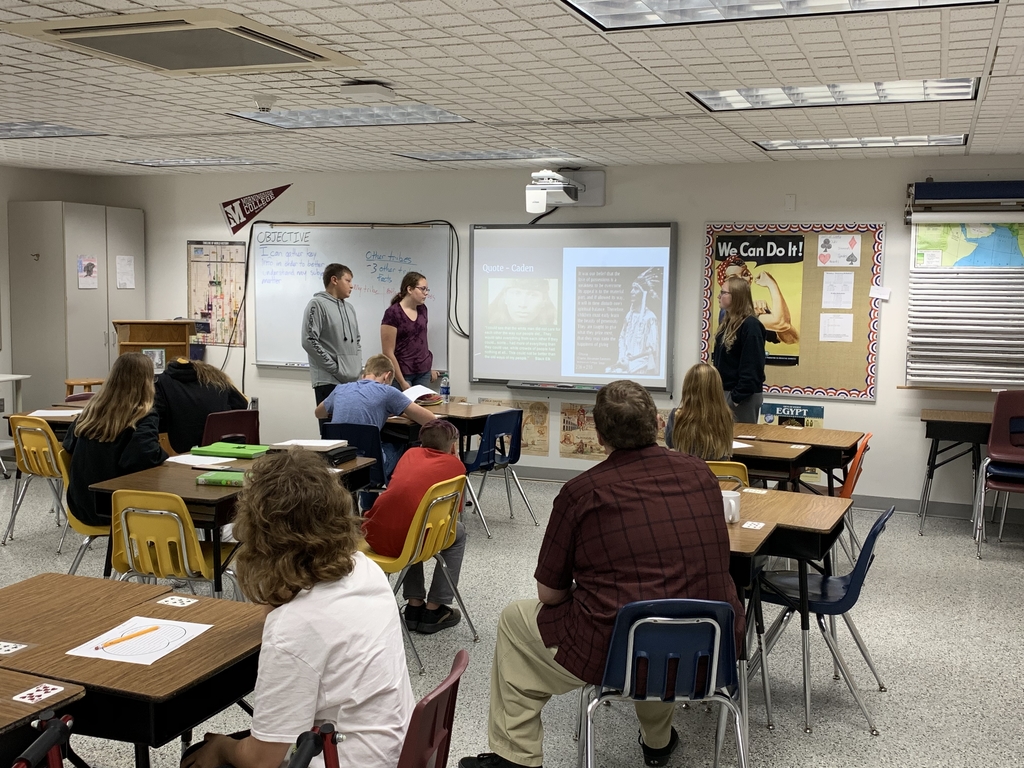 It PK-5th Grade Picture Day! Looking forward to lots of smiles!
Elementary and JH/HS staff engaging in PBIS learning and powerful conversations that will build on a safe, supportive, collaborative culture! #RVgoesHRS #PBIS #kinddeterminedtogether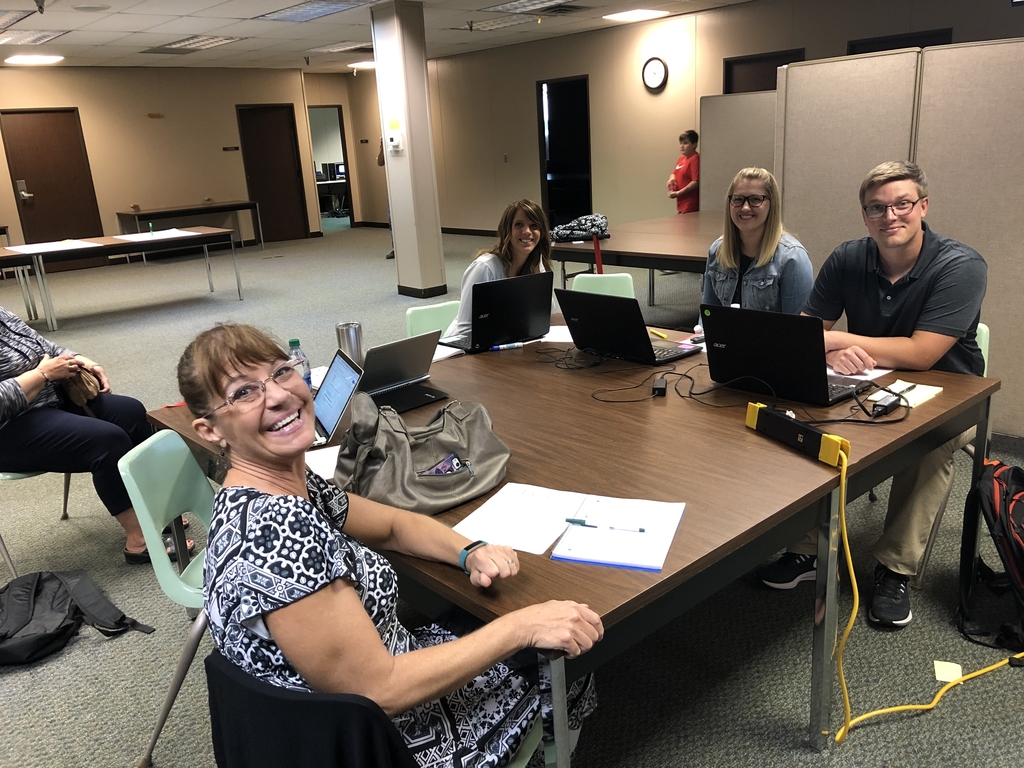 REMINDER: Tuesday volleyball vs SLC is varsity only starting @ 7:00! Come out and support our girls tomorrow night. WE ARE RV!
PRE-K Families: School pictures will be WEDNESDAY for PRE-K kids, not Thursday as the flyer states. Please share and pass this info along!! Sorry for the confusion!