Earlier this week at RV Elementary, Ms. Mitchell"s kindergarten class took time to be reading buddies with Ms. Jaci's preschool class. There was lots of good books being read and good buddies being formed:)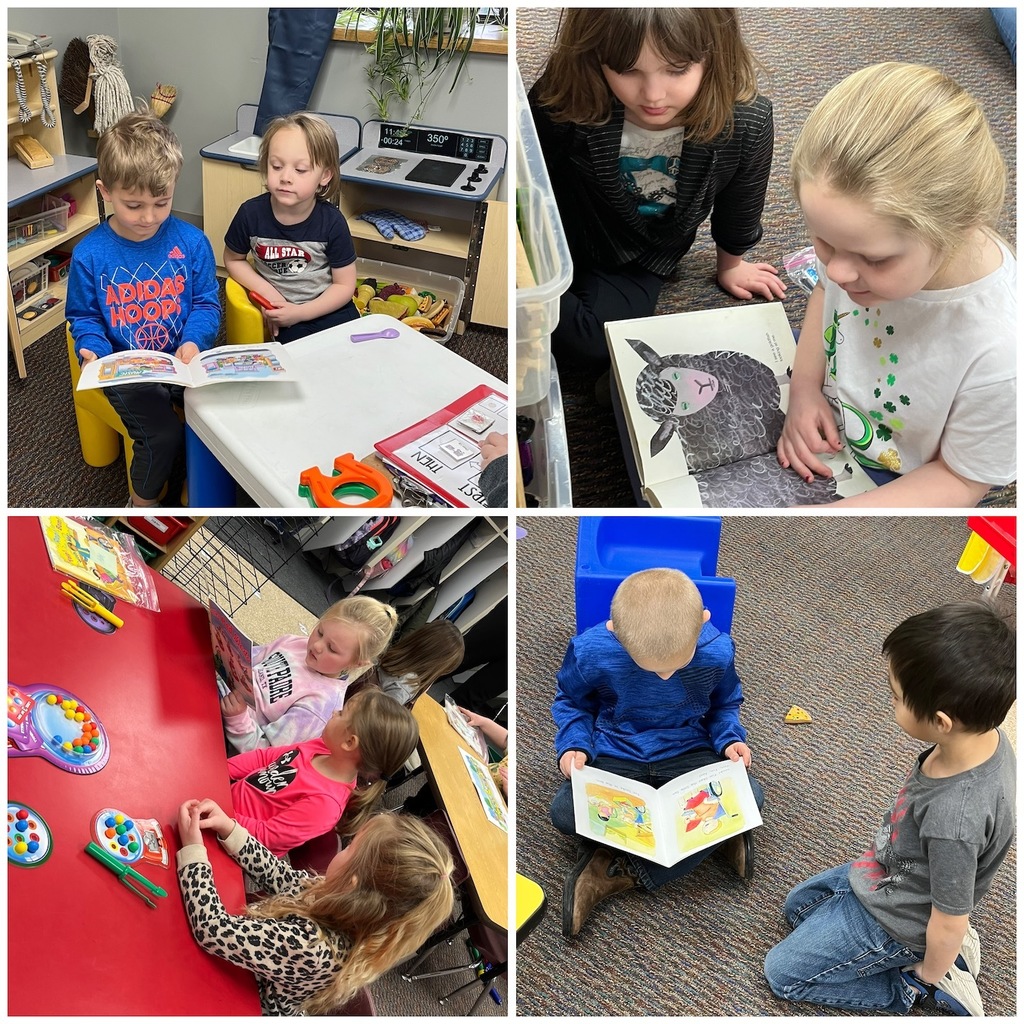 Reminder! River Valley Elementary School and Middle School/High School will be hosting Parent-Teacher Conferences this week: today, Tuesday the 21st and Thursday the 23rd. School will dismiss at 2:30 on both these days. Conferences will take place from 4:00-7:30. We hope to see you!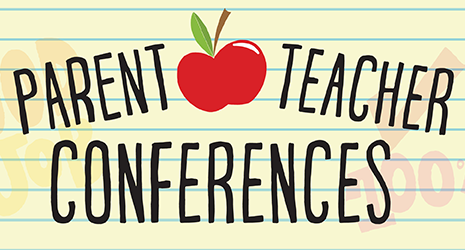 Reminder! River Valley Elementary School and Middle School/High School will be hosting Parent-Teacher Conferences this week, Tuesday the 21st and Thursday the 23rd. Conferences will take place from 4:00-7:30. We hope to see you there!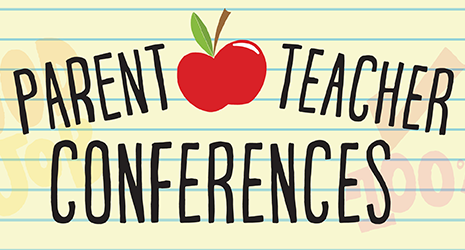 The internet and phones are currently down in Washta. If you have transportation changes or need to get a hold of the elementary please call the MS/HS building. We apologize for the inconvenience.

River Valley CSD will be closing at 12:30 today, due to inclement weather.

HS Student Council participating in the NW Iowa Student Council Conference. They defined leadership as Leader Eager Ambitious Determined Educated Responsible Sociable Helpful Intelligent Personable.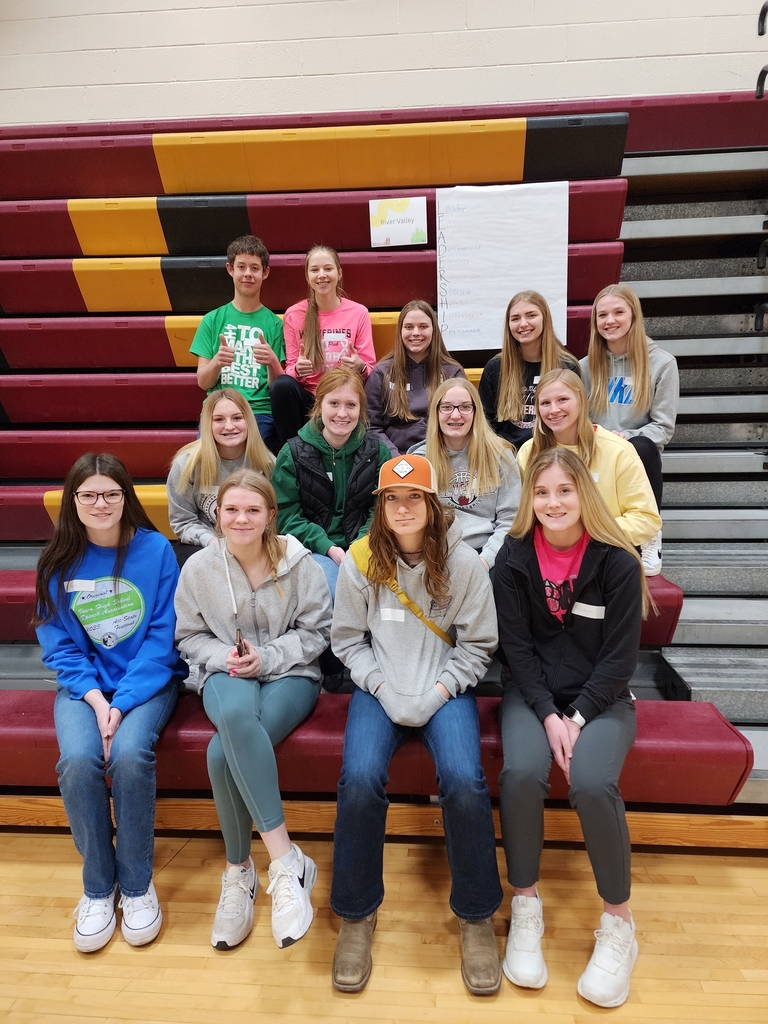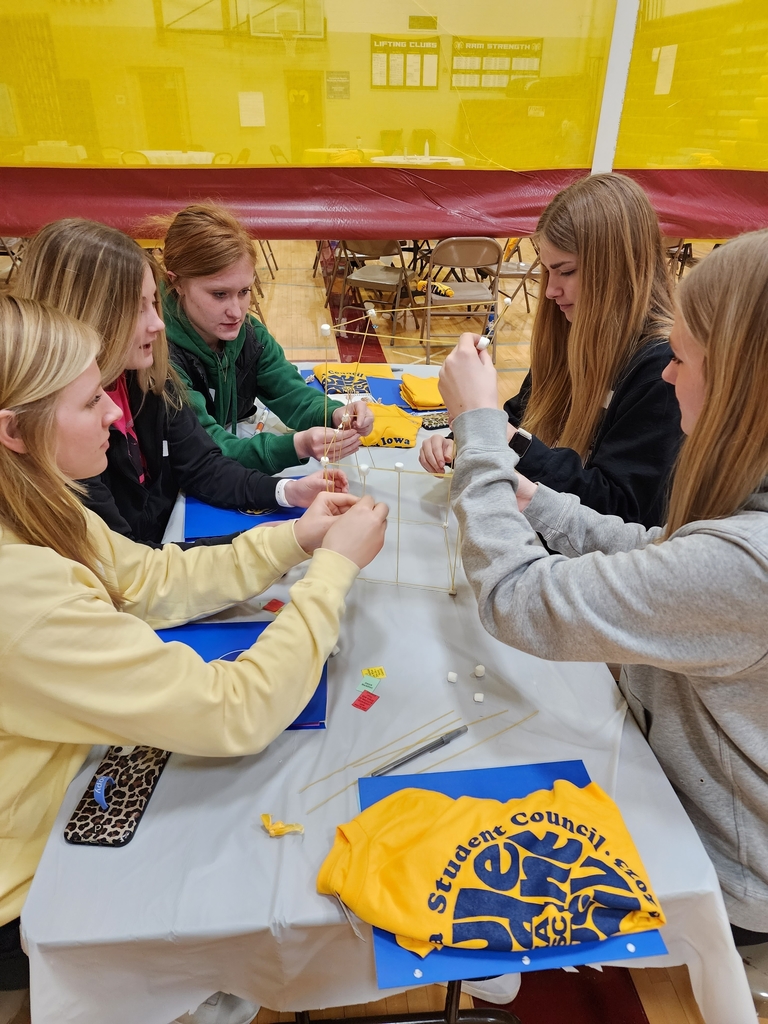 REMINDERS for this week: Tomorrow, March 13th, will be a 12:30 dismissal for teacher in-service in the afternoon. Tuesday-Thursday (March 14-16) 6th-11th grades will be taking ISASP tests. Friday, March 17, the high school spring play will perform at 7:00 pm. Let's have a great week, Wolverines!
Today RV Elementary held its March edition of the Longest Fry Contest. There was a lot of excitement at each lunchtime and at the end, six kiddos stood apart from the rest. K-1 winners were Jerrick R. (1st) and Avery C. (2nd). The Grade 2-3 lunchtime winners were Braelie E. (1st) and Easton Y. (2nd). Finally, our winners for grades 4-5 were: Matthew P. (1st) and Izabella R. (2nd). It is always a good day to spend at lunch!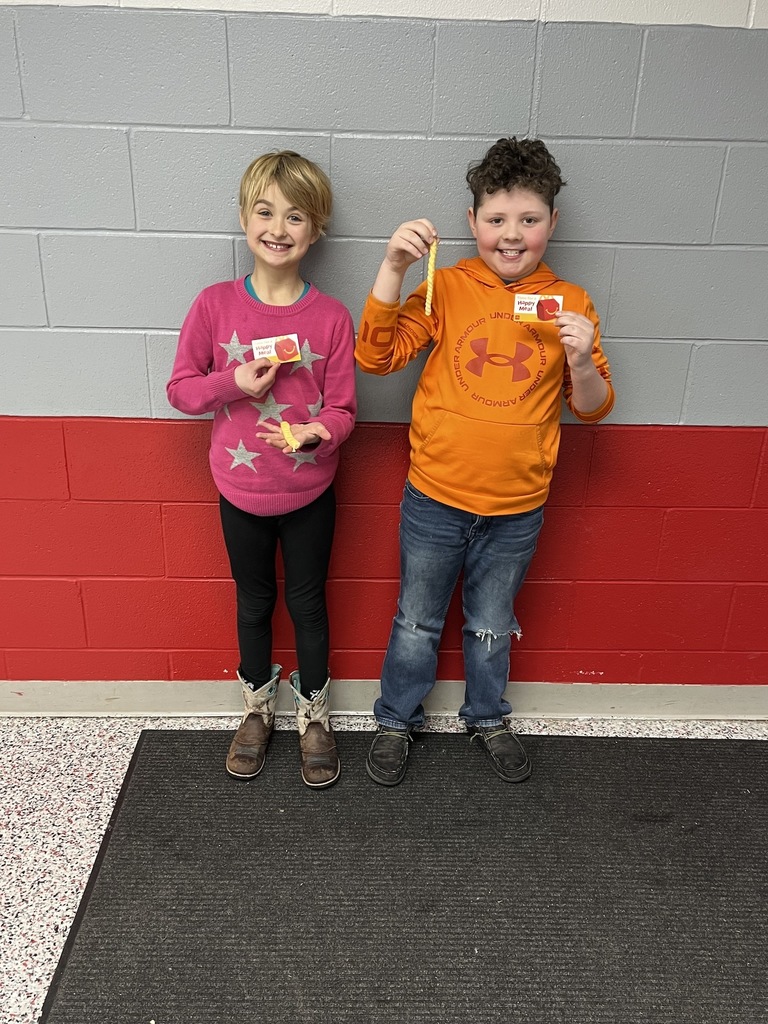 It must be "Dress Like the Principal" today. These two little guys took a page out of my book and wore some camouflage today. Fun stuff for a Friday!
River Valley CSD buses will run on hard surfaces only tomorrow (Friday, March 10) due to poor road conditions. Have a great night.
River Valley Community School District will be dismissing at 1:30 PM today (Thursday, March 9) due to the weather. Tonight's speech performance has been cancelled. Be safe!
Next week RV Elementary will be celebrating Spring Fling/March Madness Week. We will have some fun filled dress-up days and also a March Madness Book Battle. It will be a fun filled week for sure! Information will be sent home with students on Friday:)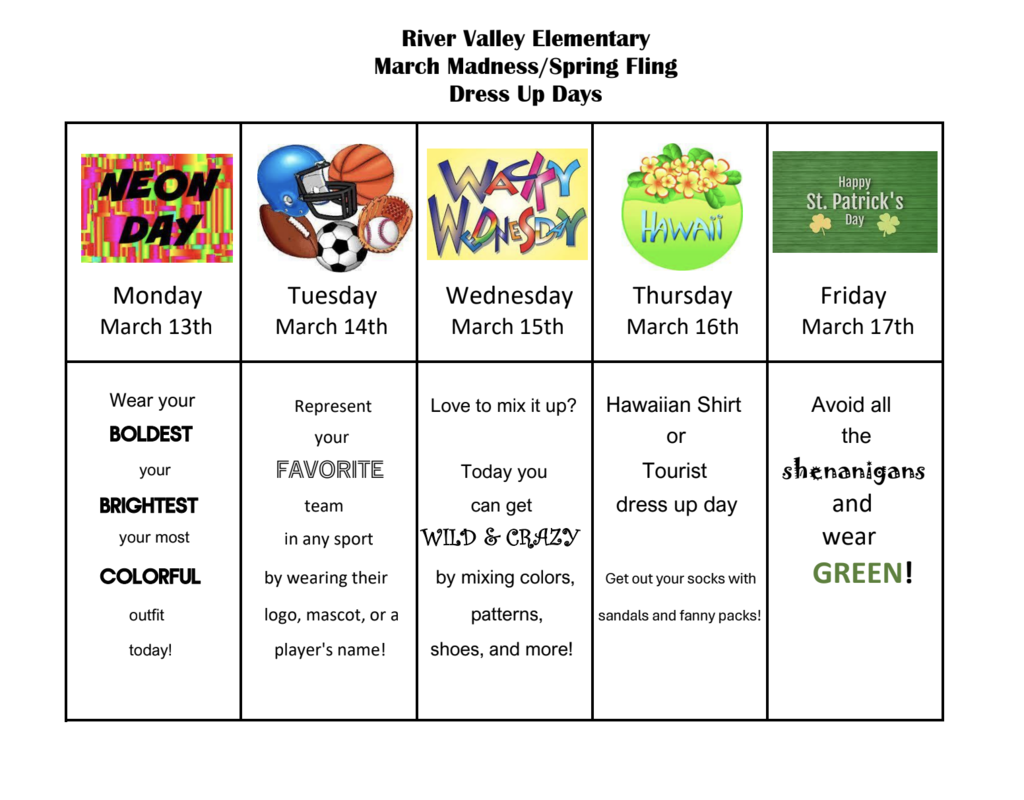 RV Elementary is focused on "Self Confidence" this month. Our KDT groups met on Monday to talk about the value of having self confidence. The students also worked on an activity where they wrote a phrase of self confidence on a miniature t-shirt. The picture below is our "Bulletin Board of Self Confidence". There are a lot of wonderful phrases or slogans that exemplify self confidence. Great to see!!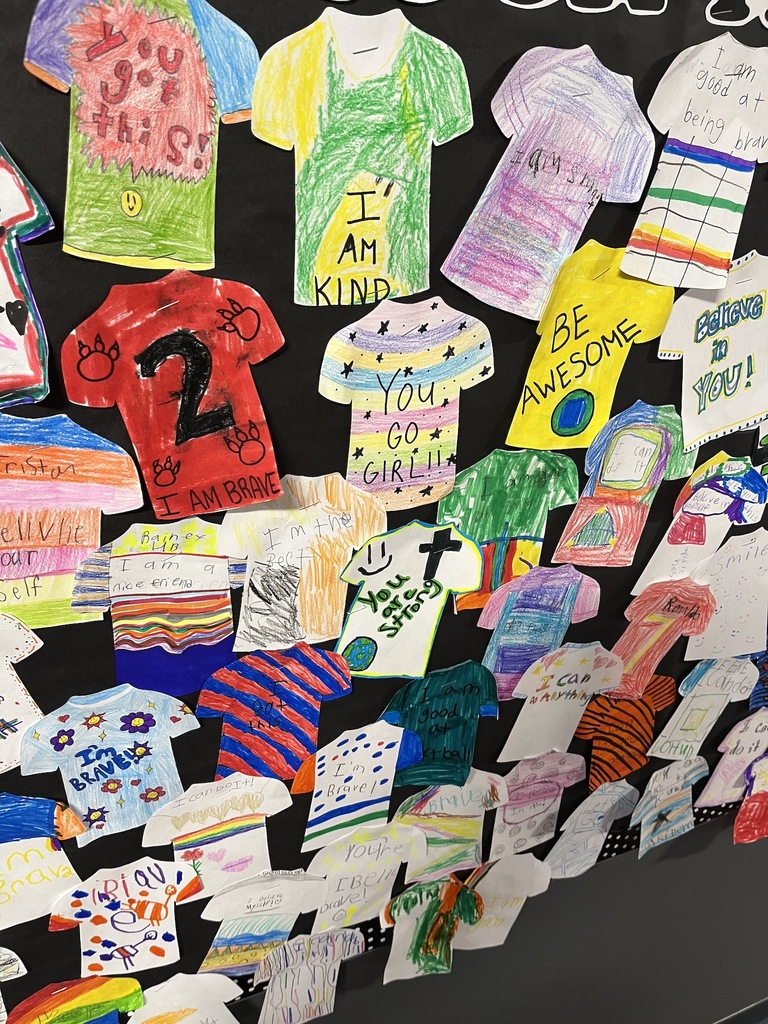 This morning at RV Elementary we held our March Lift-off. We talked about the month of March and all that will be going on. Included in the conversation was a talk about our KDT Word of the Month-"Confidence". Of course lift-off wouldn't be complete without our birthday kiddos and KDT drawing winners for March. It's a nice way to get our week and month started!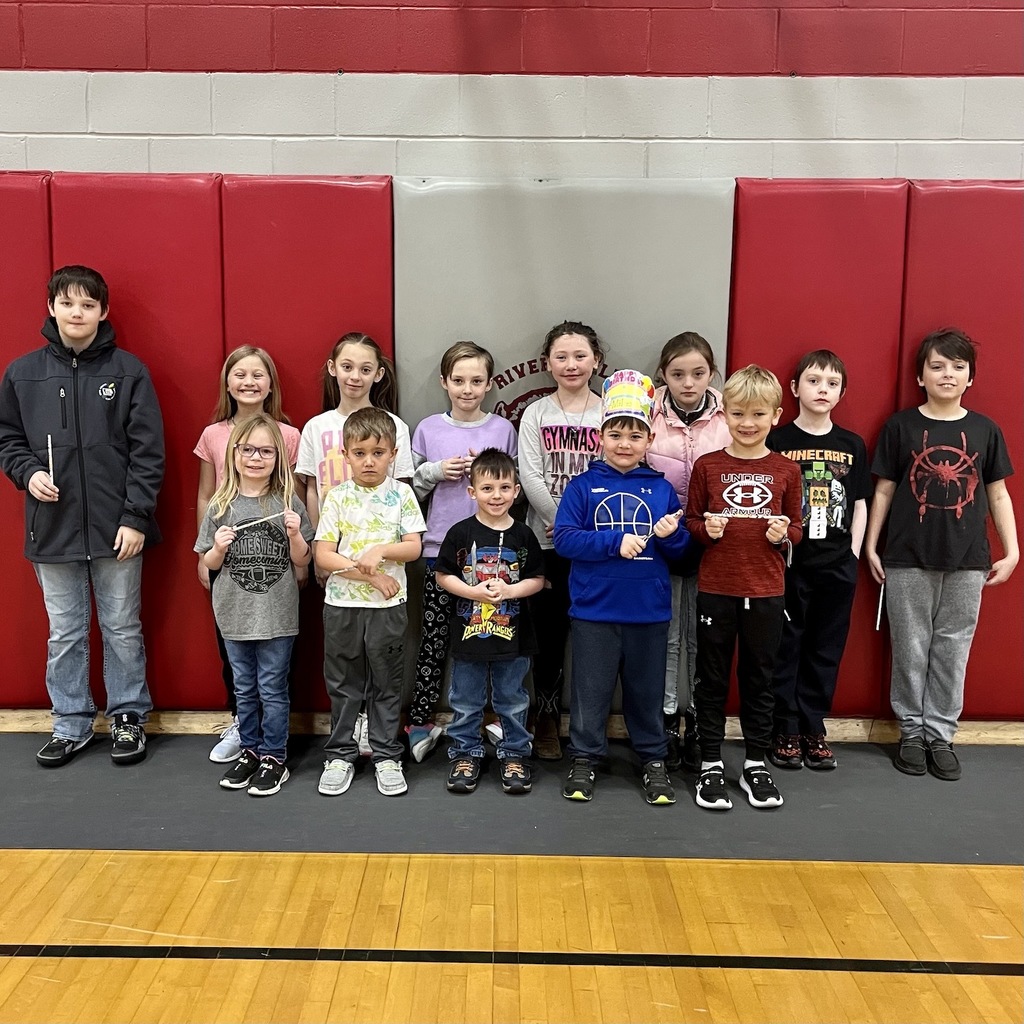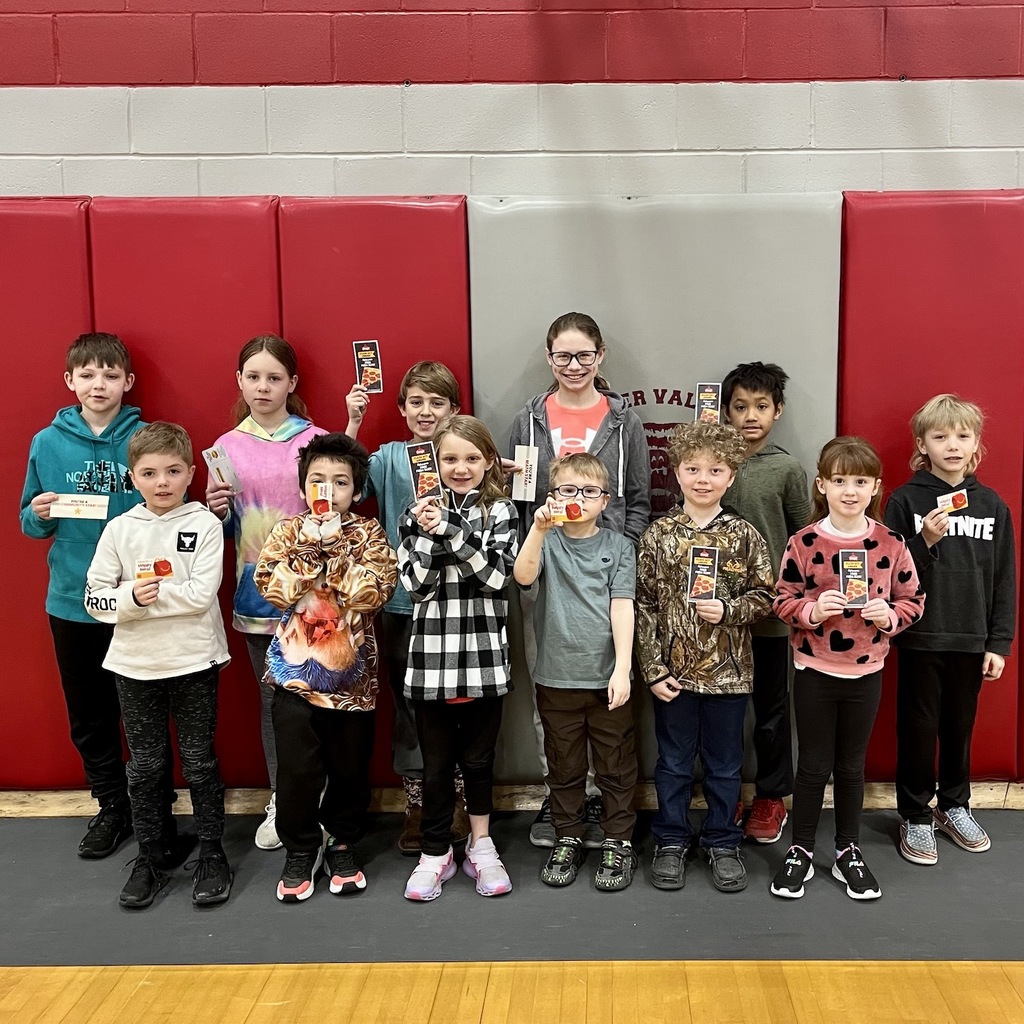 Last week Mrs. Todd and the RV 8th graders traveled over to the elementary school to do some teaching. The 8th grade students taught our 4th grade a lesson on measurement. Specifically converting centimeters to meters and how to use a ruler. Our 8th grade student/teachers were: Ellie Hansen, Payton Trapp, Taylar Anderson, Kayla Beazley. It was a great experience for all.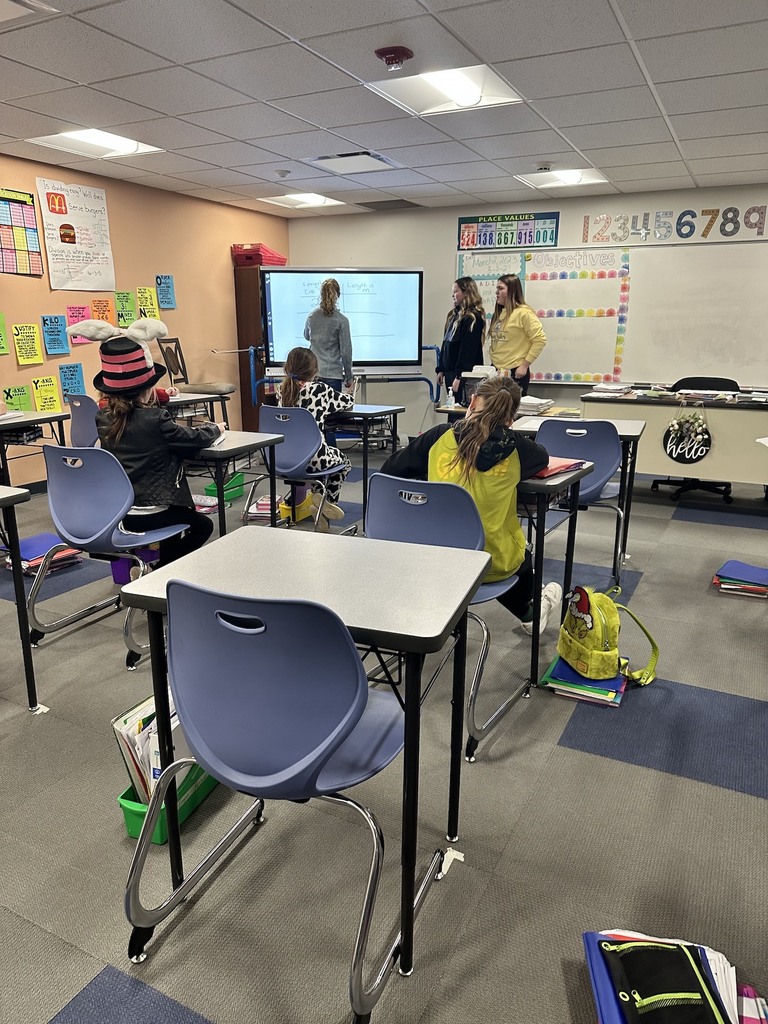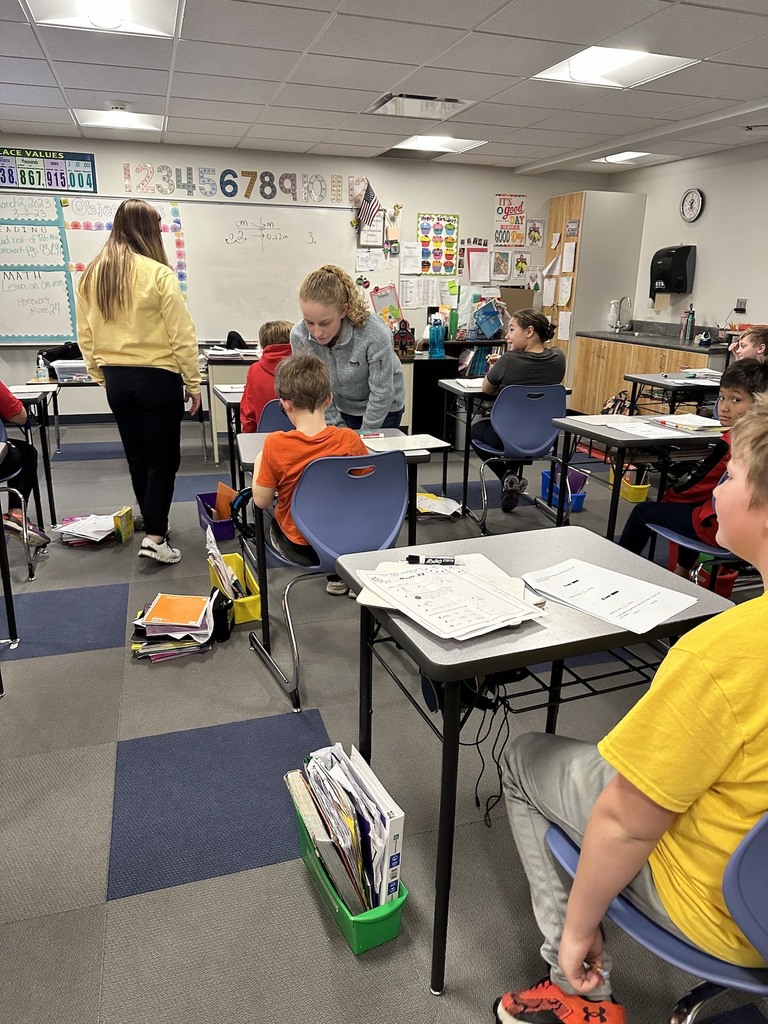 After working hard on their Space Settlement Design, we got to tour Rocket Park. We were lucky to have Norm Chaffee come talk about the Saturn V which he helped design!

I'm so proud of how hard these 3 worked in their competition! The got plenty of real life experience working with others in a time crunch to make a product for their customer. Great job, Jacob, Teresa, and Maddox!!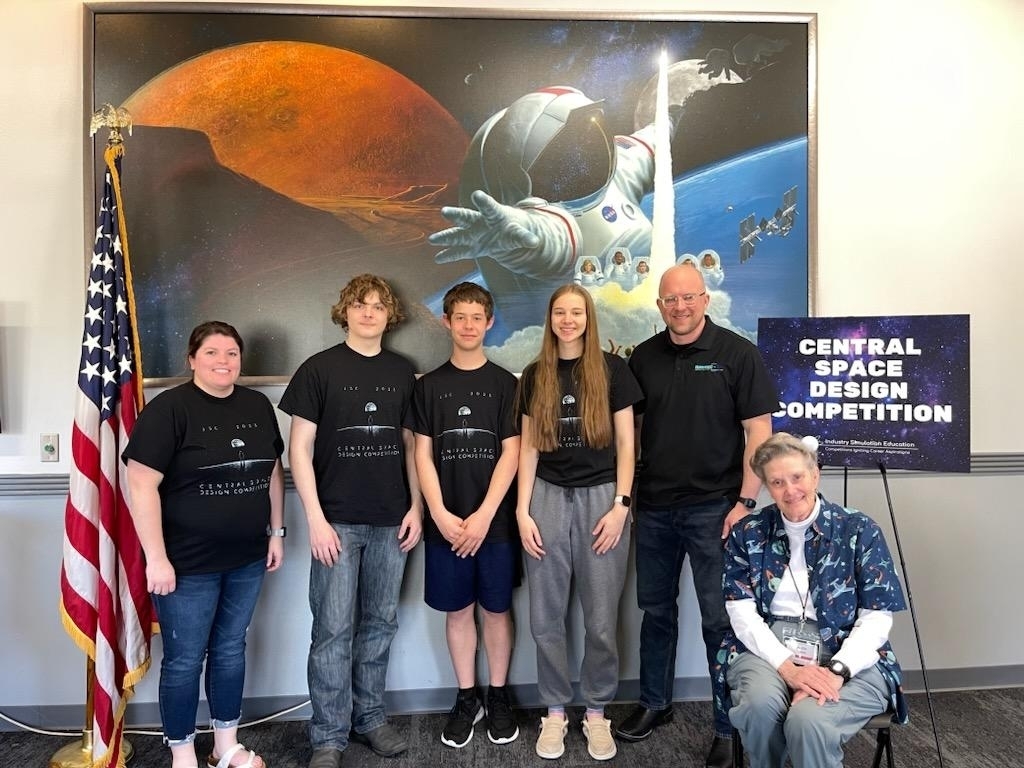 8th grade finished their emoji sewing projects. Way to go 8th grade!
River Valley Elementary School just finished up Read Across America/Dr. Seuss Week. Classroom had some DEAR (Drop Everything and Read) time throughout the week. Classes got together to read their favorite Dr. Seuss books. Yesterday, students and staff took part in dressing up like their favorite Dr. Seuss character. It was a fun and educational week!