Just an FYI for the Elementary Track and Field Day for tomorrow: There will be a concession stand and meal deal available.
ELEMENTARY PARENTS: Tomorrow is our K-5th grade track meet! Please make sure that your child has sunscreen and water, and that they come to school wearing tennis shoes! See you tomorrow!
UPDATE: Ms. Skye's PK class's igloo is now complete! Way to go preschool A!
A BIG River Valley Congratulations to the following JH Track Athletes for their success at the JH WVC Track Meet on Tuesday, May 10th at Mapleton: Anna Kozora is the conference champion in the High Jump, breaking the school record, Wyatt Huisinga is the conference champion in the Discus, and Natalie Schlenger is the conference champion in both the 100 meter dash and 200 meter dash, and she broke the school record for the 200 meter dash!
From the River Valley Boosters: Hey everyone, the Athletic Banquet is approaching! Cant believe we are this close to the end of the year already but here we are! Save the date for Tuesday, May 17 at 6 pm. As always, we will have our potluck style meal. The Boosters will provide broasted chicken and we will need some help with the rest. We ask that you bring enough for a larger crowd to feed multiple people. With that being said, here is what we are needing/asking of families: Seniors: drinks Juniors: desserts Sophomores: side dish Freshmen: main dish Again, we plan to eat at 6 pm in the high school commons. Please have your food there and ready to go on time. Hope to see you all there! ❤️🖤🐾#RVWolverines #AthleticBanquet #BoosterClub
Congrats to these track athletes for placing at our State Qualifying meet in Lawton on Friday! 4th: Leslie Hamman-Discus 4th: Maddie Thomas-Shot Put 4th: Girls Shuttle Hurdle Relay (Maddie Thomas, Frankie Allender, Jacy Jacobson, Sunny Todd) 5th: Girls Sprint Medley (Myah Dausel, Jackie Todd, Alaina Goettsch, Jacy Jacobson) 5th: Girls Distance Medley (Olivia Dixon, Frankie Allender, Jacy Jacobson, Alaina Goettsch) 5th: Girls 4x400m Relay (Maddie Thomas, Klaudia Pry, Alaina Goettsch, Jacy Jacobson) 5th: Maddie Thomas-400m Hurdles 7th: Alaina Goettsch-Long Jump 7th: Olivia Dixon-200m Dash 7th: Leslie Hamman-Shot Put 8th: Sunny Todd-100m Hurdles
The High School District Track Meet that was schedule for today, Thursday May 12th, has been postponed to TOMORROW, FRIDAY, MAY 13TH at Lawton starting at 4:00pm. Tickets MUST BE purchased ahead of time. All pre-purchased tickets for today's date will be honored tomorrow. If you still need to purchase tickets, please follow this link:
https://www.iahsaa.org/tickets/
Due to technical difficulties, the Washta building is having phone issues. If you are having trouble getting through to them, please call Marlo at the Correctionville building at (712)372-4656 ext. 1221, she will get the message to Jill at Washta. Thank you!
WOLVERINE SHOUT OUT: High school Foods class are holding "Cupcake Wars!"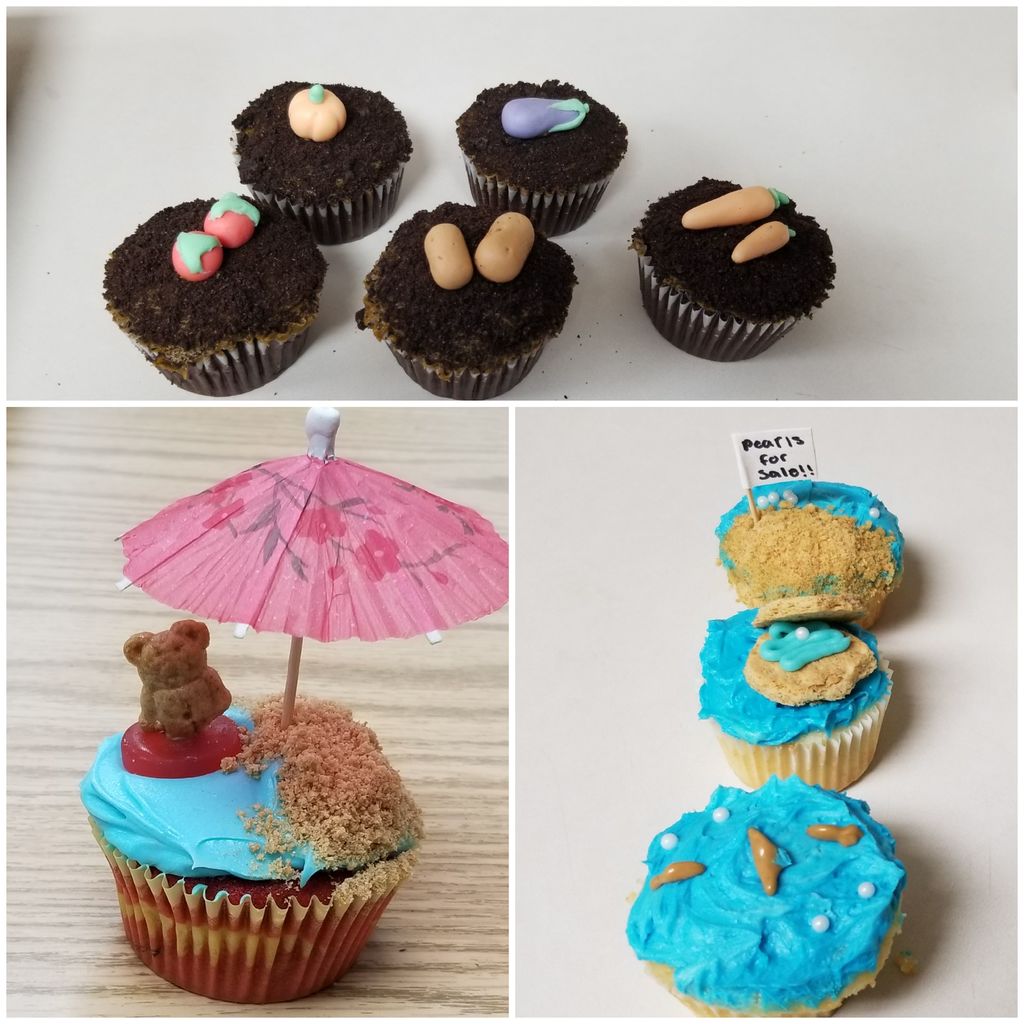 WOLVERINE SHOUT OUT: Dallas Kline showing off the apron he made!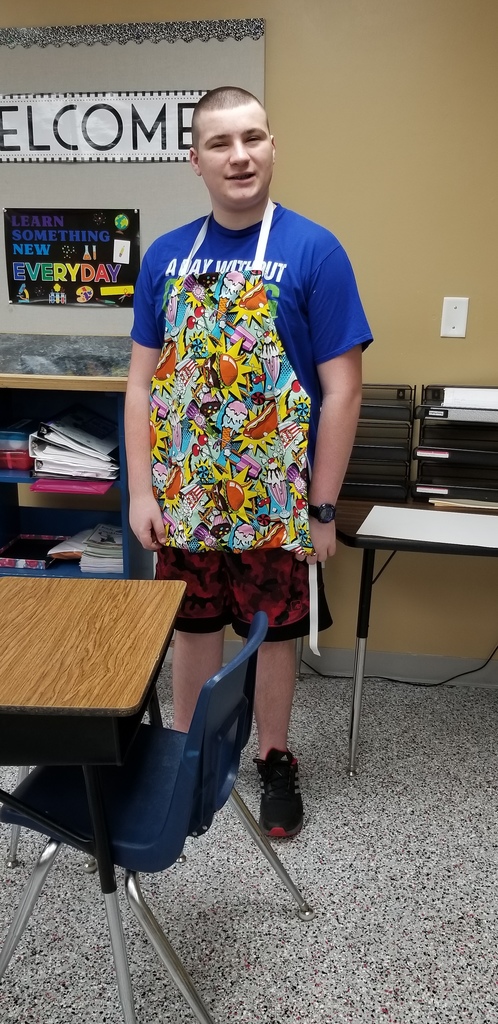 WOLVERINE SHOUT OUT: Senior Heidi Taylor displaying her quilt that she made in her Advanced Textiles class. Way to go Heidi!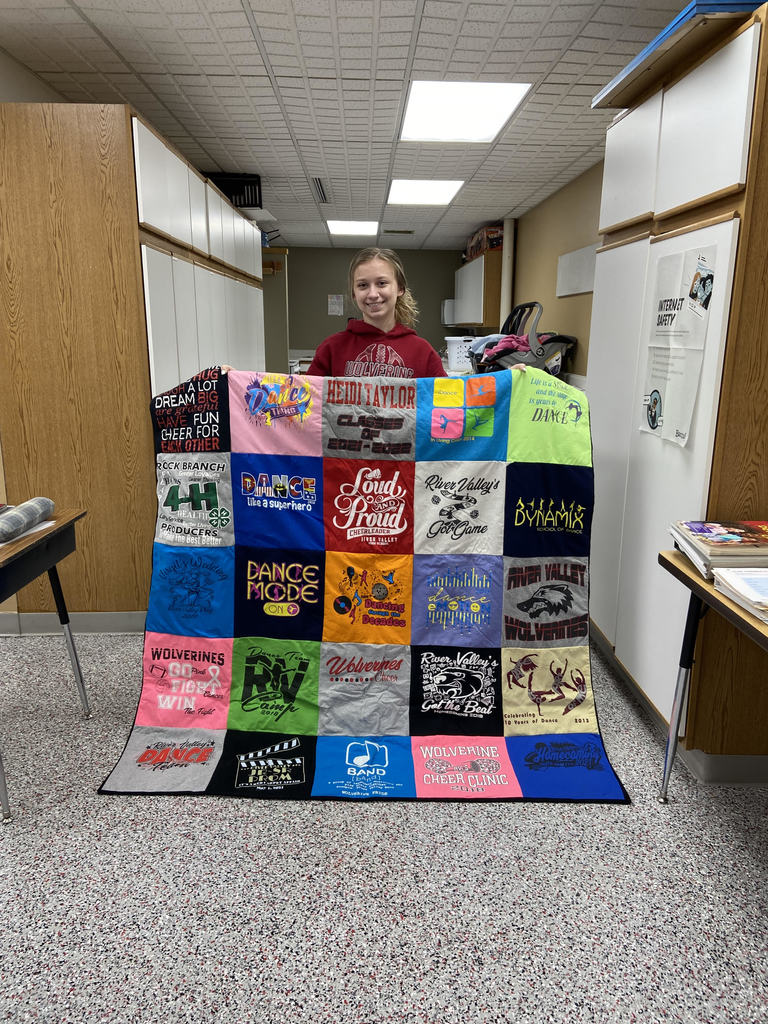 Admission to the High School Girls and Boys District Track Meet on Thursday, May 12 at Lawton, starting at 4:00pm, will be by pre-purchased tickets only. You can purchase your tickets by following this link:
https://www.iahsaa.org/tickets/
HomeTown Ticketing is a digital ticketing platform which IHSAA host schools and spectators use exclusively for listed postseason events. QUESTIONS? Contact HomeTown Ticketing at 866-488-4849, option 1

Almost every morning when I pull into work, I am greeted with an excited wave and this big smile. Through the struggles and challenges of education, it is important to pause and appreciate the things that you can count on. Like an excited wave and big smile!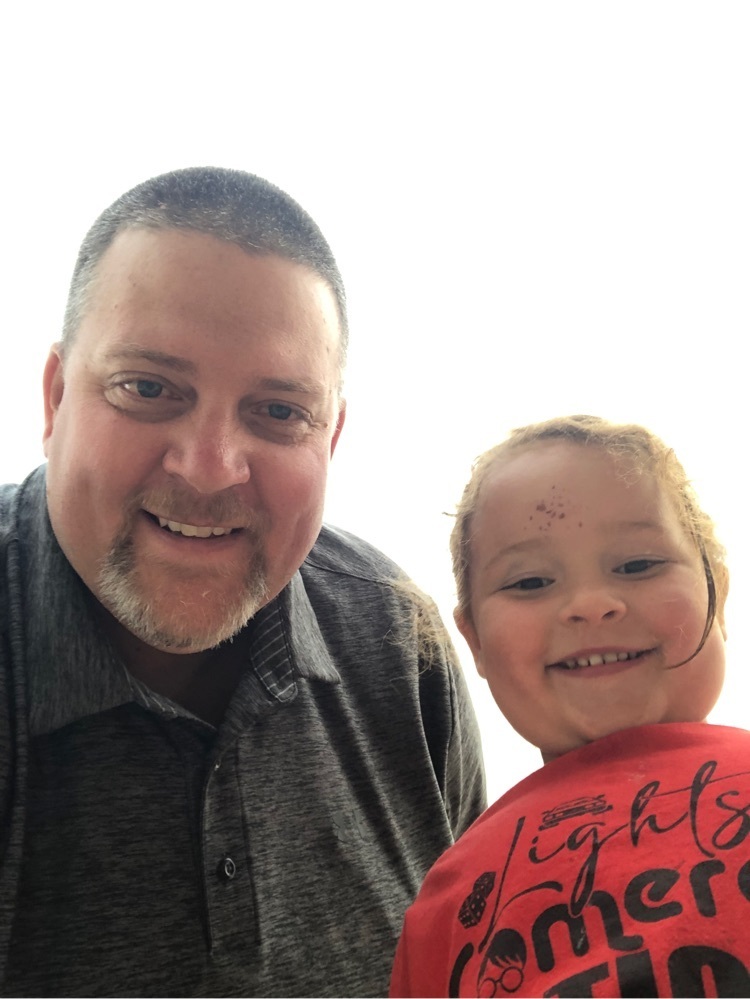 A message from Coach Olivia Goettsch: Buena Vista University is planning to host a youth volleyball camp on consecutive Saturdays. May 14 and May 21 will each hold two sessions of two hours for area youth to have fun while learning the fundamentals of volleyball. The older session (11-13 year old) will take place at 8:30am – 10:30 am while the younger session (7 – 10 year old) will be taking place from 11:00am – 1:00 pm. The head of the BVU Volleyball Program is a very successful, long time high school coach, Will Baumann. Will has come to River Valley several years to hold volleyball camps for our Junior High and High School volleyball athletes. Below is the sign-up link for his BVU Youth Volleyball Camp:
https://bvuforms.formstack.com/forms/little_beavers_volleyball_clinic
Great work done by Alec Dixon with his TV stand and Damon Cox with his American Flag project. These boys were able to show off their projects at the Industrial Technology Fair in Sheldon. Way to go!
Mrs. Ahrendsen's 3rd graders have been busy in science class creating their own aquariums for snails and fish!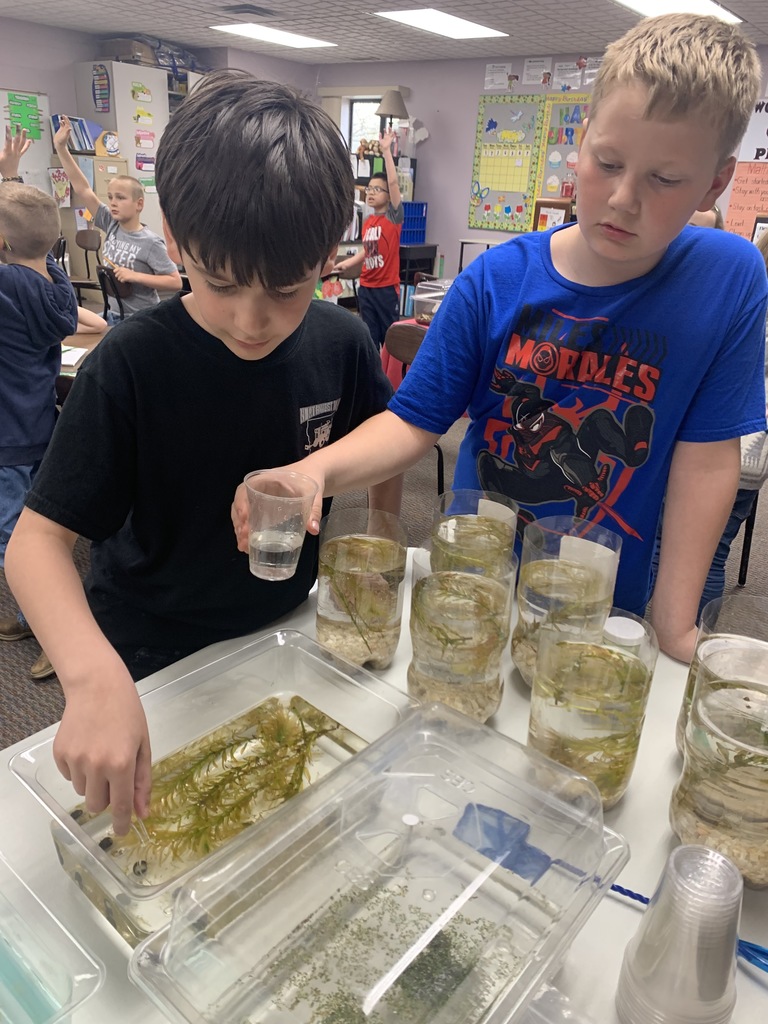 The High School Track meet scheduled for today at Kingsley Pierson has been cancelled due to wet conditions and forecasted weathers. The River Valley Junior High Track Meet scheduled for today has also been cancelled due to forecasted weather and we conditions.
River Valley will have a 12:30 PM dismissal on the last day of school, which is Thursday, May 26th.
Please plan to listen to your radio on Tuesday, May 10th, as KCHE, 92.1 on your FM dial, pays tribute to River Valley's 2022 Graduates. Tune in between the hours of 9:00am until 3:00pm to hear all about this year's Senior Class. Most of our seniors have shared best and worst memories, outstanding moments during their years at River Valley along with their future plans beyond the walls of our buildings. Mark it on your calendars, and join in on the laughs and words of wisdom from this year's graduating class.
Ms. Skye's preschool class has enjoyed their unit on buildings. They have started to construct their milk-jug, igloo!! It's a great day to be a Wolverine!