Yesterday, we made it to Texas. We rode the ferry and spent a couple hours in Galveston. Today, students start learing about their specific department and how it impacts the space settlement and will begin their design with their company!! Good luck!!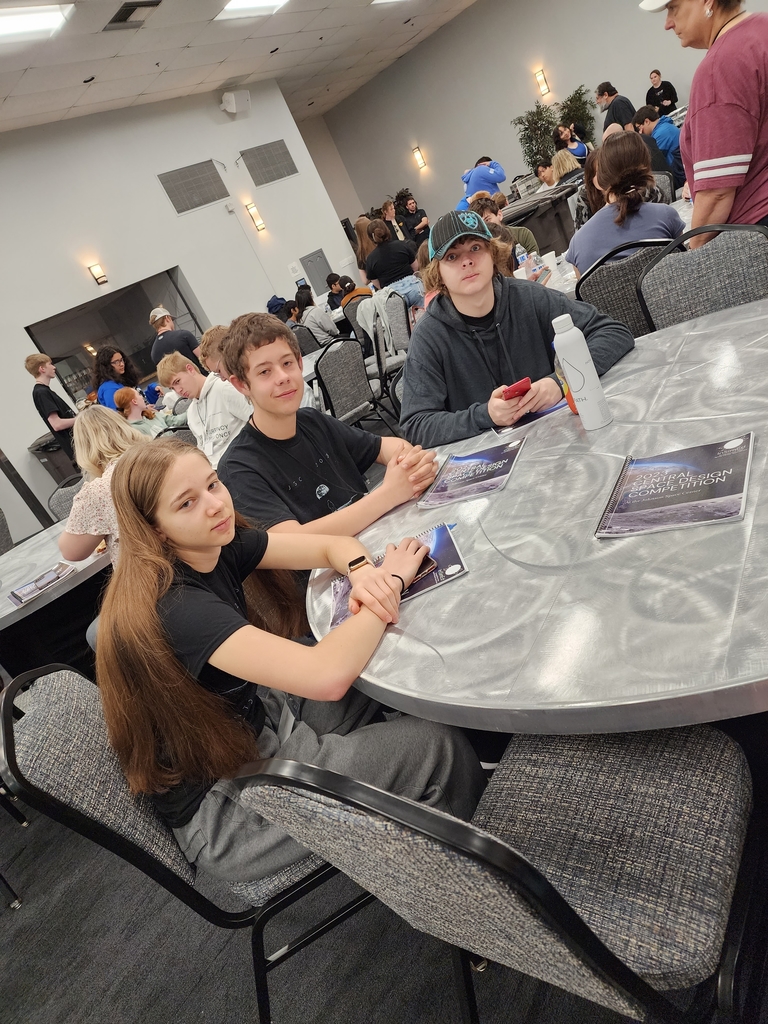 Congratulations to Caleb Burns on his 1st Team All-Western Conference selection. River Valley is proud of you, Caleb!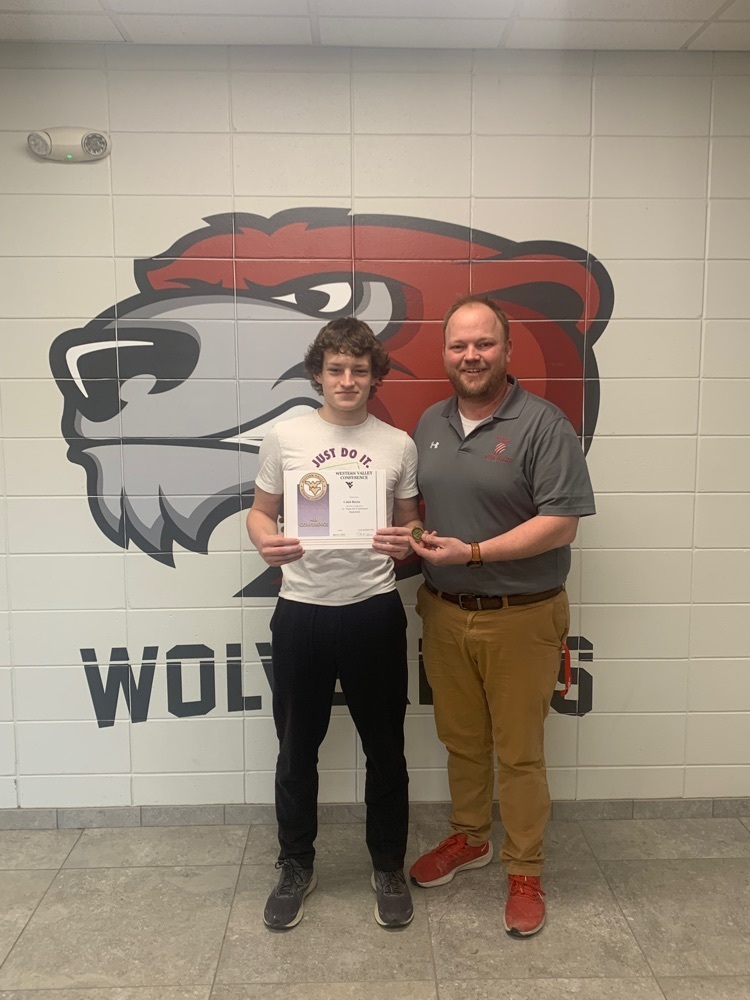 Maddox, Teresa, and Jacob are ready for the Space Design Competition at Johnson Space Center! Good luck!!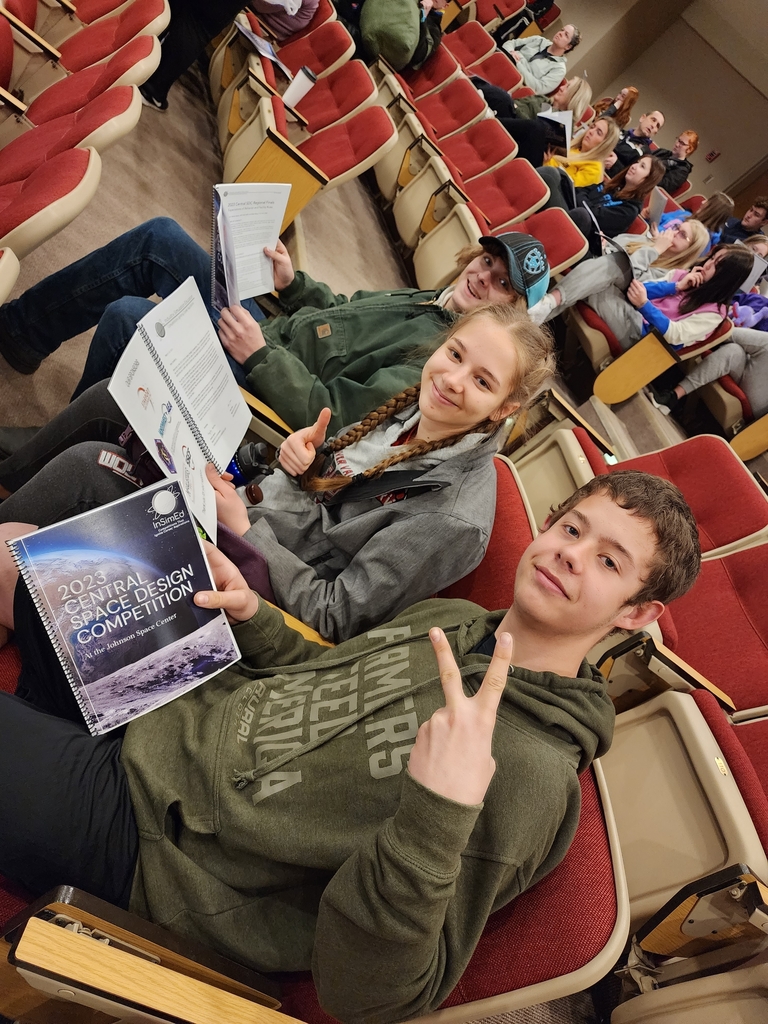 Yesterday the KP/RV high school and junior high choirs attended the Western Valley Conference Music Festival at Westwood. They were led by guest directors from Papillion LaVista South and Elkhorn North High Schools and ended their day with a concert. Proud of our KP/RV choirs!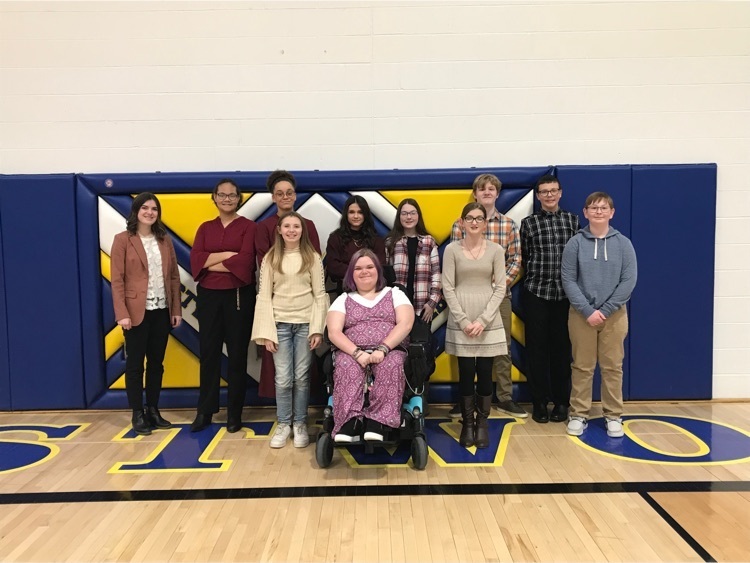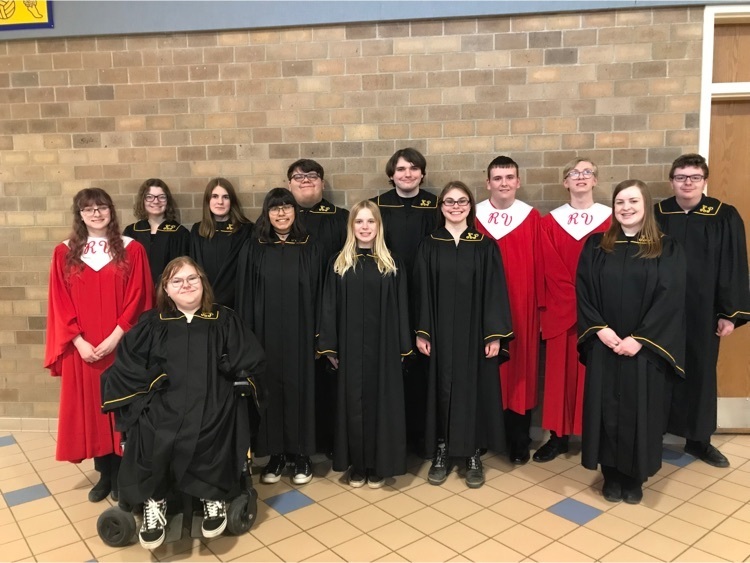 River Valley CSD will be closed today, Thursday, February 23rd, due to current road conditions. Stay safe Wolverines.

River Valley CSD will have a two-hour late start tomorrow, February 23rd.

River Valley CSD will be closed today, Wednesday, February 22nd, due to incoming weather. Stay safe Wolverines.
It is Scholastic Book Fair time again at RV Elementary School. Below is the information you will need:). What: Washta Elementary Library Spring Book Fair When: Tuesday, February 28-Thursday, March 2 8:00-8:40 AM Where: Elementary Library Parents, bring your students to the book fair, and get some Easter shopping done. Thanks for your support and hope to see you all there!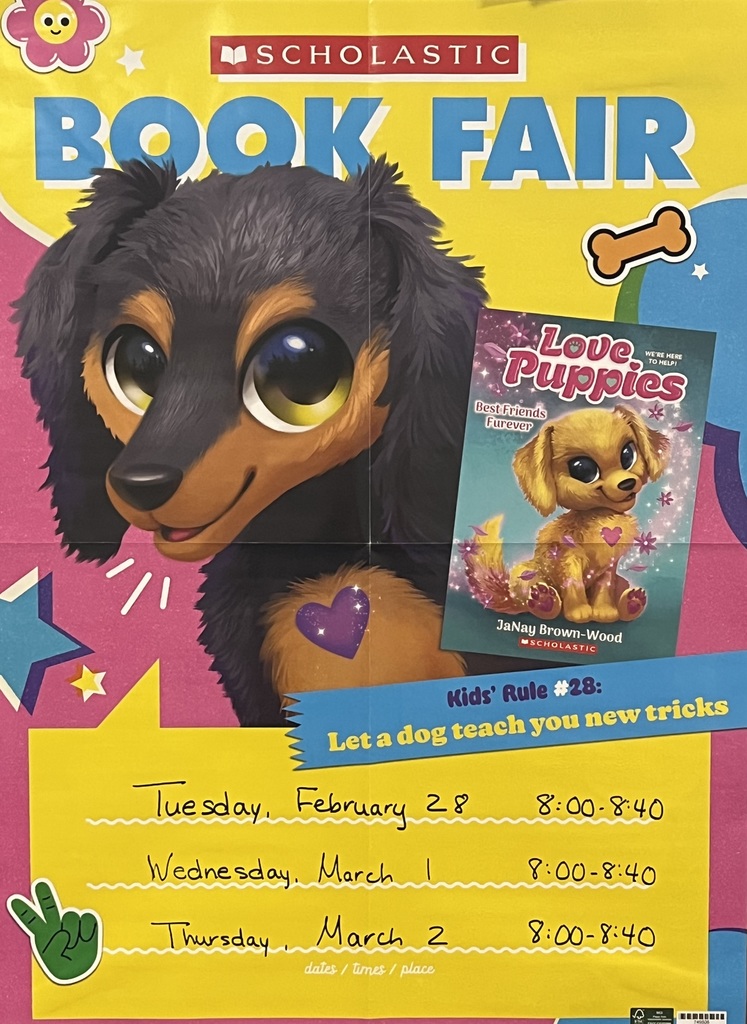 Juniors: The delivery date of Krispy Kreme Doughnuts has been changed from 2/22/23 to THURSDAY 3/02/23 due to the weather. Please make sure you pick up your doughnuts in the commons right after school on Thursday March, 2. Thank you!
Finally, to showcase a week of caring, RV Elementary chose to write some caring words towards someone or just in general. The students spent some time during guidance as well as by stopping and jotting down something on a heart. What a great way to display what's in our hearts during Sharing is Caring Week! Thanks to everyone for sharing and to Mrs. Regennitter for her work on the board.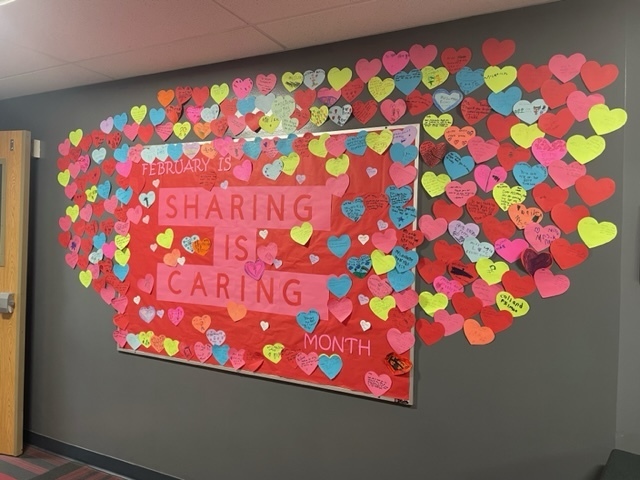 More from RV Elementary's Sharing is Caring Week. The 5th graders showed some outstanding imagination in constructing their Valentine's boxes. As you can see, there were a lot of really cool ideas. The students made judging a very hard task to complete. In the end, Madie Rupp took home the award for "Most Colorful" and Katelyn Spahn-Pickens won the award for, "Most Original". Congrats to our winners and great job to everyone. It was an awesome display on Valentine's Day!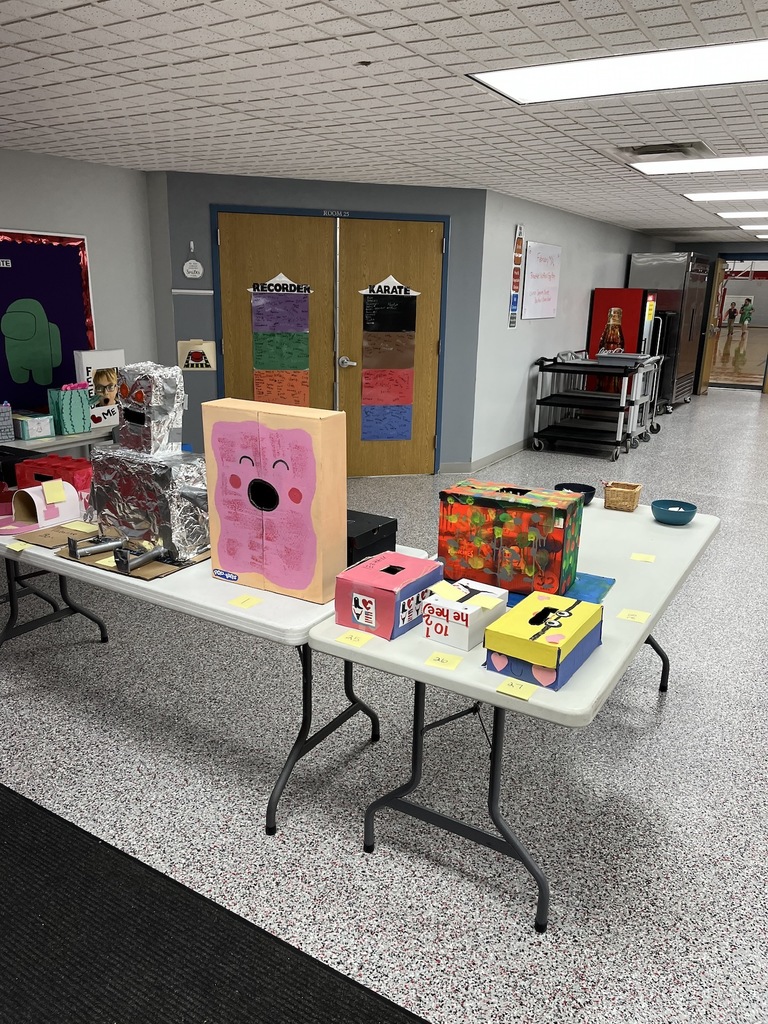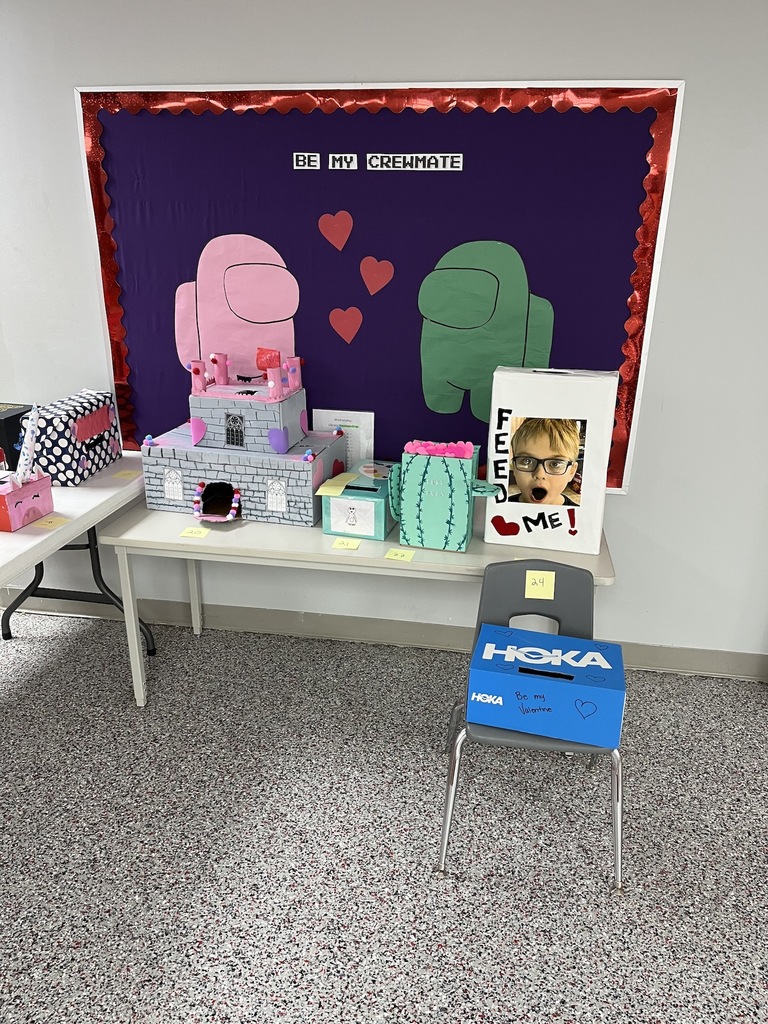 Last Wednesday, February 15th RV Elementary continued to celebrate Sharing is Caring Week with Cozy Flannel/Hot Chocolate Day. In the afternoon, classes made their way to the cafeteria for some yummy hot chocolate and a bit of down time. It was an enjoyable time for everyone and their taste buds:). A special thanks to our kitchen staff for their hard work in making the hot chocolate for everyone. Thanks Mrs. Chapman, Mrs. Bakker, and Mrs. Kline!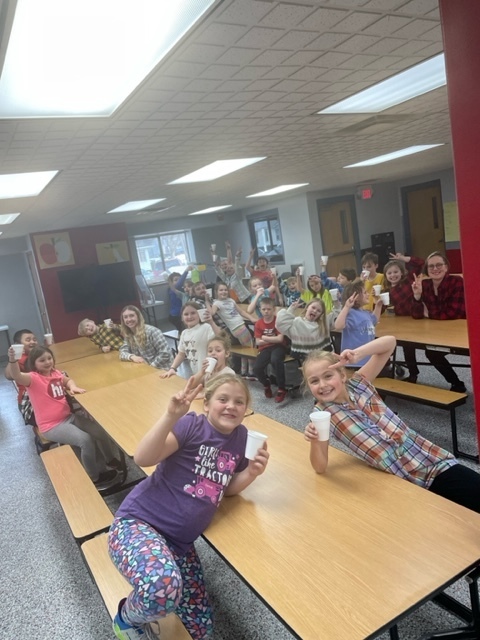 Our 6th graders are starting to learn how to play guitar in Ms. Rau's music class!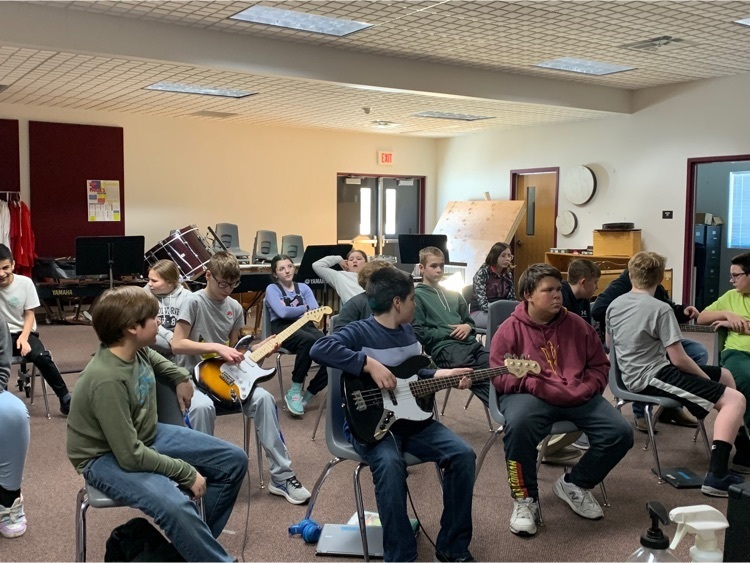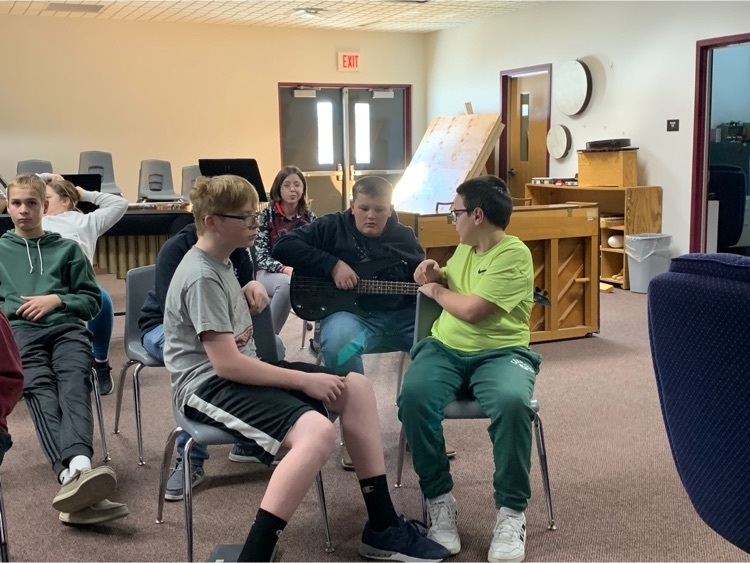 REMINDER: There will be no school this Friday, February 17th for teacher in-service. School will be in session on Monday, February 20th, as a snow make-up day.

8th grade is learning how to hand sew in FCS class. Here is the starting of their connect the dots projects!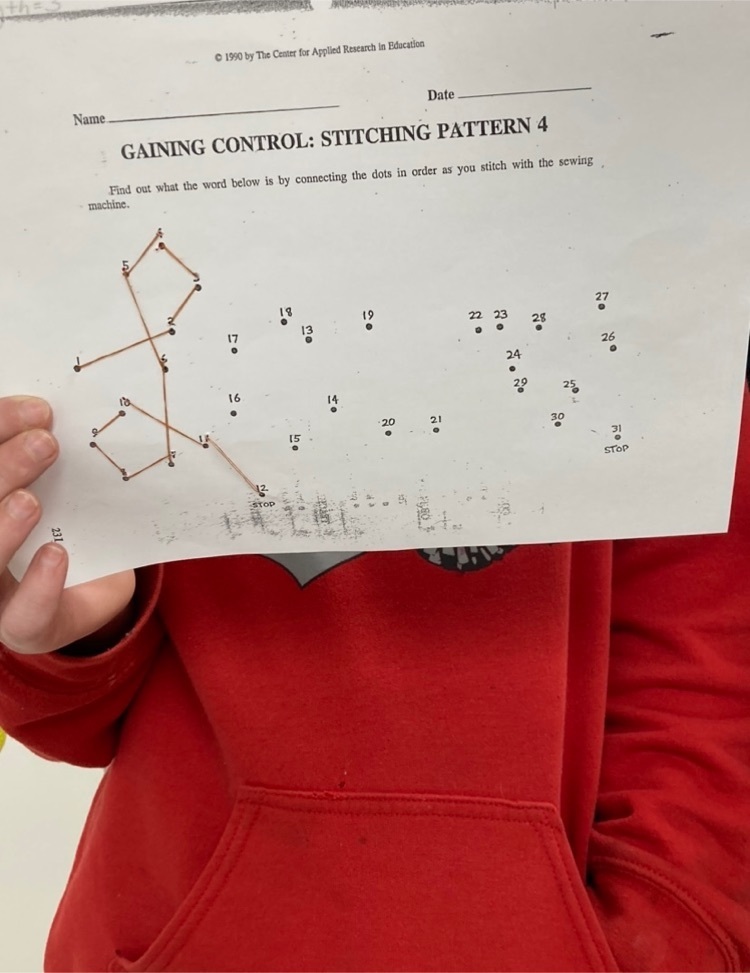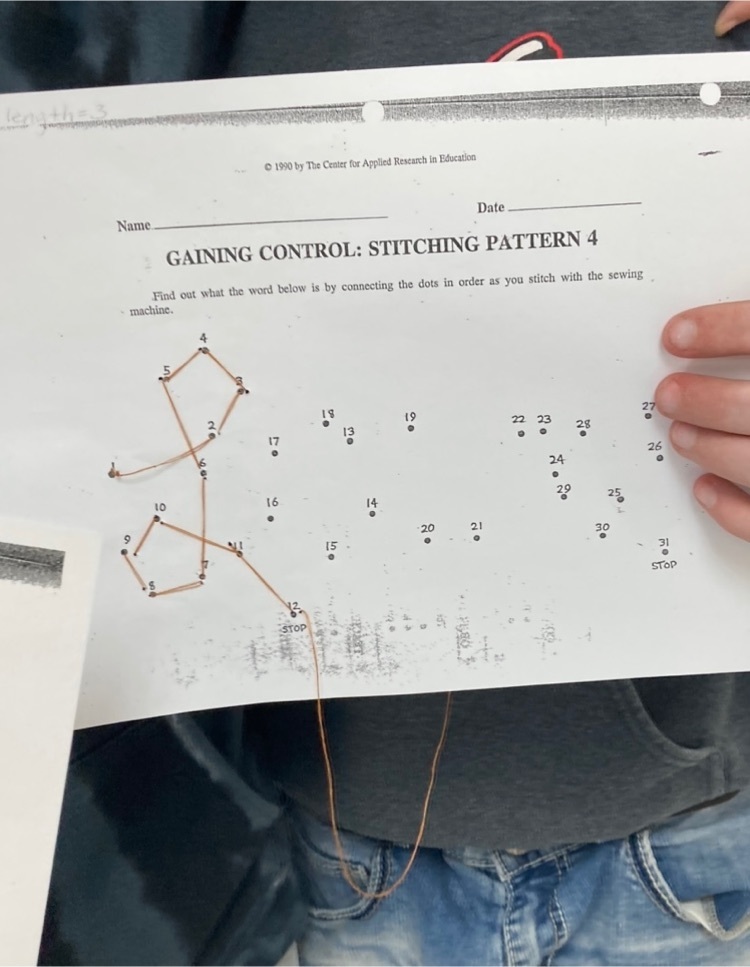 Wolverine Nation: Tickets for tonight's 7:00 boys basketball game at Siouxland Christian can be purchased online at
https://www.iahsaa.org/tickets/
. Go Wolverines!
Yesterday morning, our RV preschool classrooms hosted "Dude's Day". The dudes and some dud-ets enjoyed a donut with their their kiddo while crafting model vehicles and aluminum boats.! It was a great turn out and a great morning of bonding that is for sure:).