Dear RV Elementary Parents, Our school is using PTCFast.com to make signups as convenient as possible this year. Please enter the following web address into your browser window. Our conferences will take place October 26th and 28th, from 4:00-7:00 PM.
https://www.ptcfast.com/schools/River_Valley
If you do not have internet access, please contact us via phone at 712-372-4656. Best Regards, River Valley Elementary School
WOLVERINE NATION: Reminder that Monday, October 18 is a professional development day for staff and that students do not have school!
Special thanks tho the ICCC marching band for stopping to play a few songs for our students this afternoon.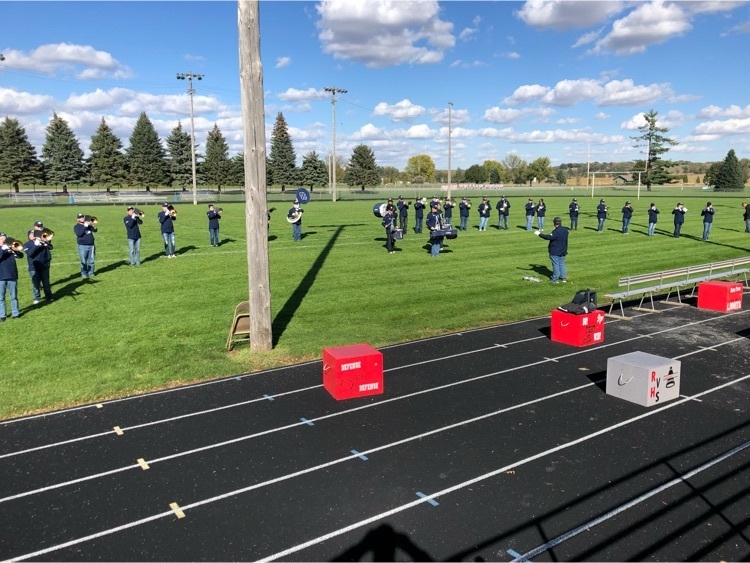 Tonight's high school football game as our Wolverines travel to West Bend-Mallard will be digitally broadcast on Fuller Digital Solutions. Kick-off is at 7:00pm. Please follow this link:
https://youtu.be/i9Zv9550Jk0
CONGRATULATIONS TO OUR VOLLEYBALL TEAM FOR THEIR 3-0 WIN OVER WC TONIGHT!!
PICTURE RETAKES: Picture retakes are Tuesday, Oct. 12. Retakes will begin at the elementary and then be at the JH/HS. If your student is planning on a retake, they need to bring back their original picture packet that they received. Thank you!
Good morning, River Valley! We are looking for new elementary school custodian! If you would like the chance to join our team and serve in the district, this is the right opportunity for you! Please call the school at 712-372-4656 for any questions or to get an application, or reach out to Mr. Phillips at
nphillips@rvwolverines.org
Tonight's High School Football home game vs Kingsley Pierson will be live streamed with Fuller Digital Solutions using this link:
https://youtu.be/_CJ4z8OE34s
. Kick-off is at 7:00pm.
School Pictures were sent home with students today. Pictures retake day is next Tuesday, Oct. 12th. To request retakes, you may follow this link:
https://forms.gle/KSM8CQKHUb5EK6Ye6
. You will need to return the entire picture package from the 1st round.
School Picture update: We are anticipating the arrival of school pictures within the next couple of days. Picture Retake Day for both buildings has been moved back to Tuesday, Oct 12th.
Here are the brackets for Saturday's (10/2/21) River Valley High School Volleyball Tournament. Come out to support our River Valley High School Volleyball Team!

Tonight's High School Football game will be live streamed with Fuller Digital Solutions using this link:
https://www.youtube.com/watch?v=V_-Em_GcYpE
. Kick-off is at 7:00pm. Also fans, just a reminder if you are going to the game, please bring your own lawn chair.
Special thanks to Cory Greenwood and crew for talking to our JH/HS kids about embracing their story. Also thanks to Morrgan's Light for sponsoring. #WeAreRV! #betheharness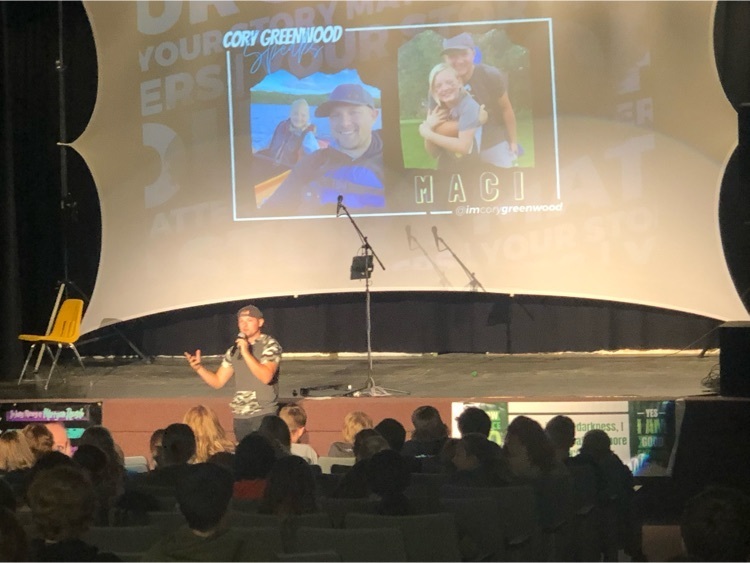 Nationally renowned speaker Cory Greenwood will be speaking to our River Valley 6th-12th graders at 1:30pm TODAY. His speech will be live streamed on Morrgan's Light facebook page (link:
https://www.facebook.com/Morrgans-Light-120308336921335
). Feel free to hear his incredibly uplifting message to our students.
Update for Friday night's High School Football game @ Whiting vs Siouxland Christian: they have informed us the visitor's bleachers are broken so our fans are advised to bring our own chairs.
Here is the link to tonight's Fuller Digital Solutions broadcast of the High School Football game as the River Valley Wolverines travel to Gliddan-Ralston:
https://youtu.be/iWClLDMtZmE
Kick-off is at 7:00pm
Also competing in District Livestock Judging Contest at Clay County was Will Huisinga, Madelyn Jepsen, Izzy Deeds, and Abby Shever. way to go guys!