At RV Elementary, one of our kindergartners decided to dress like the principal on the second to the last day of school. I asked him if he wanted to take over for me and by the looks of it, he is well suited for the job!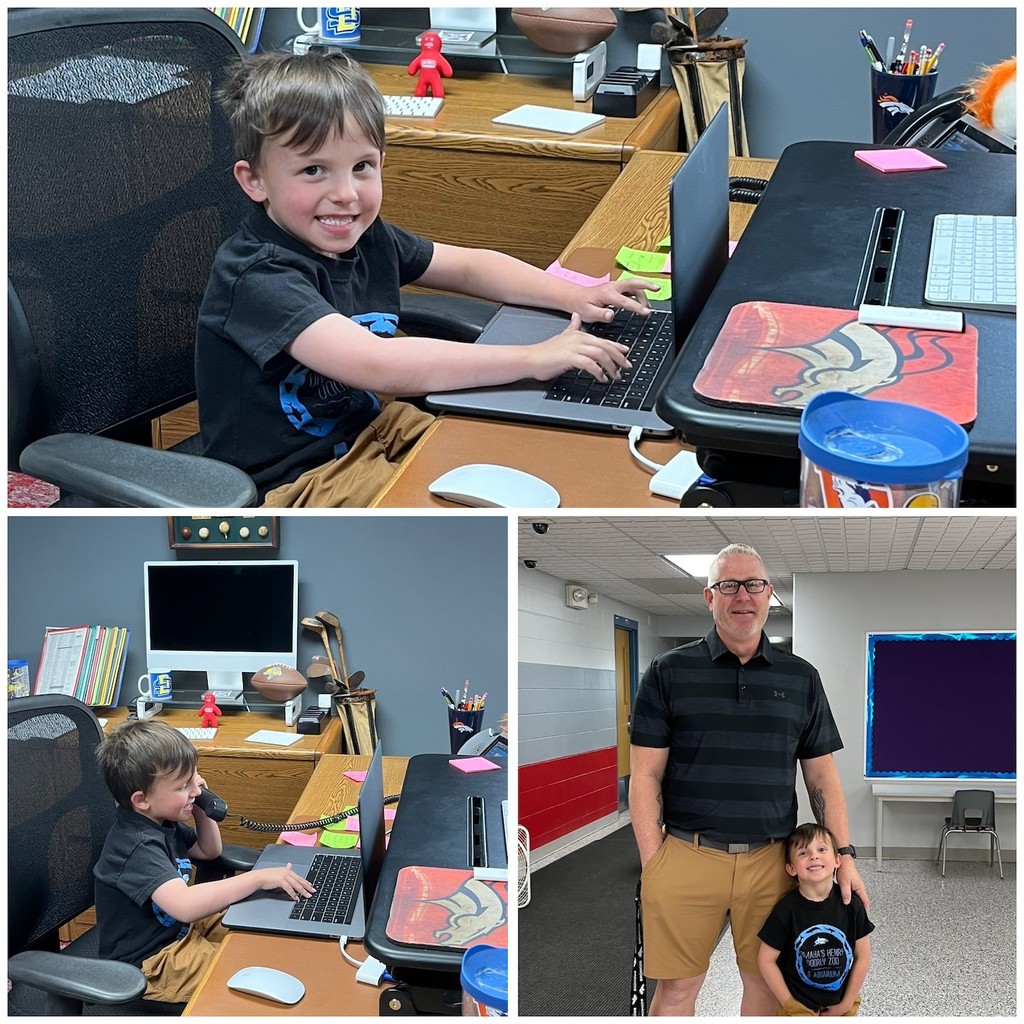 Yesterday, RV Elementary's 3rd grade went on their field trip to the Fort Dodge Museum and Village. The weather was beautiful, the tour guide was amazing, and the kiddos represented River Valley well!! They had a great day!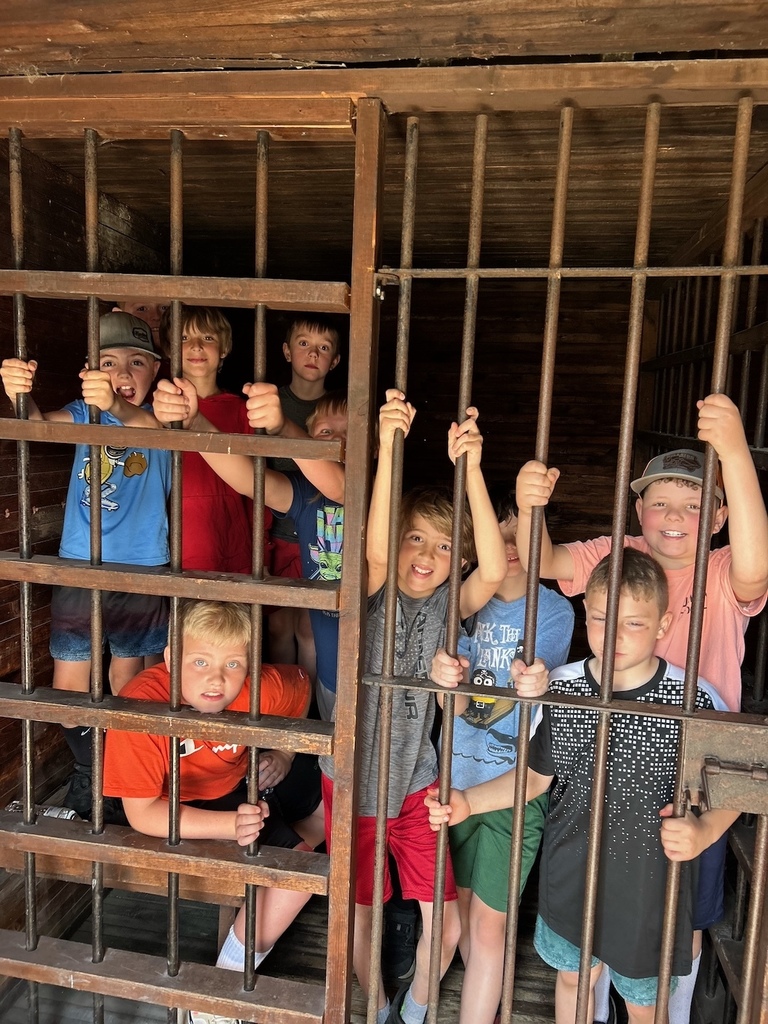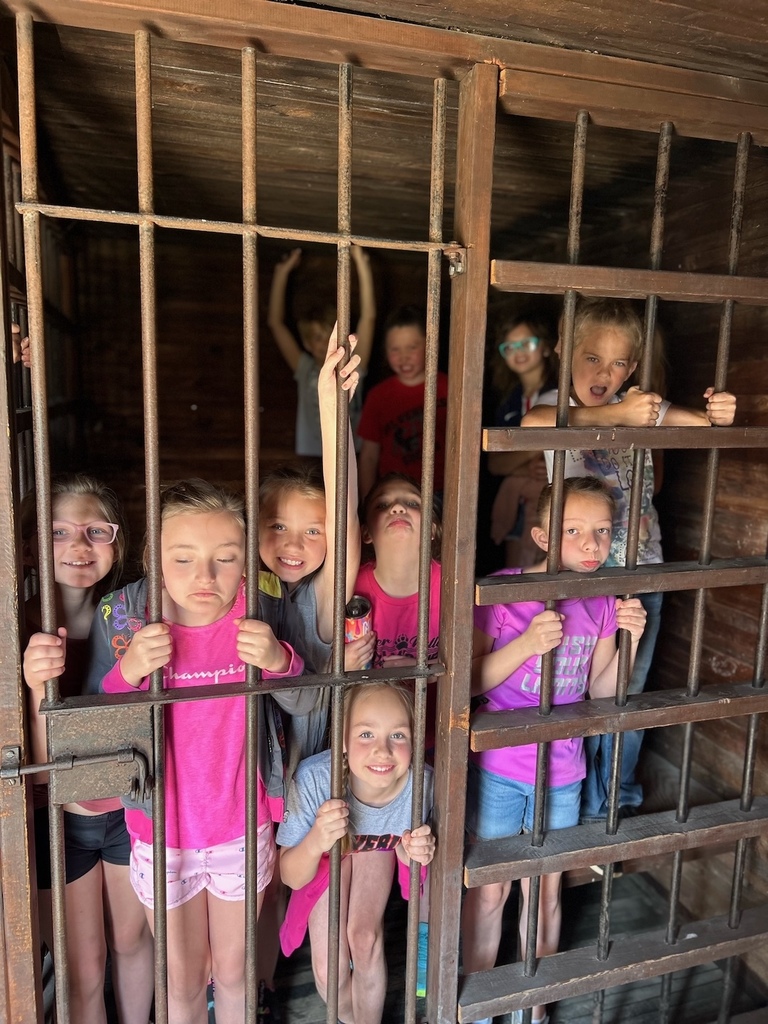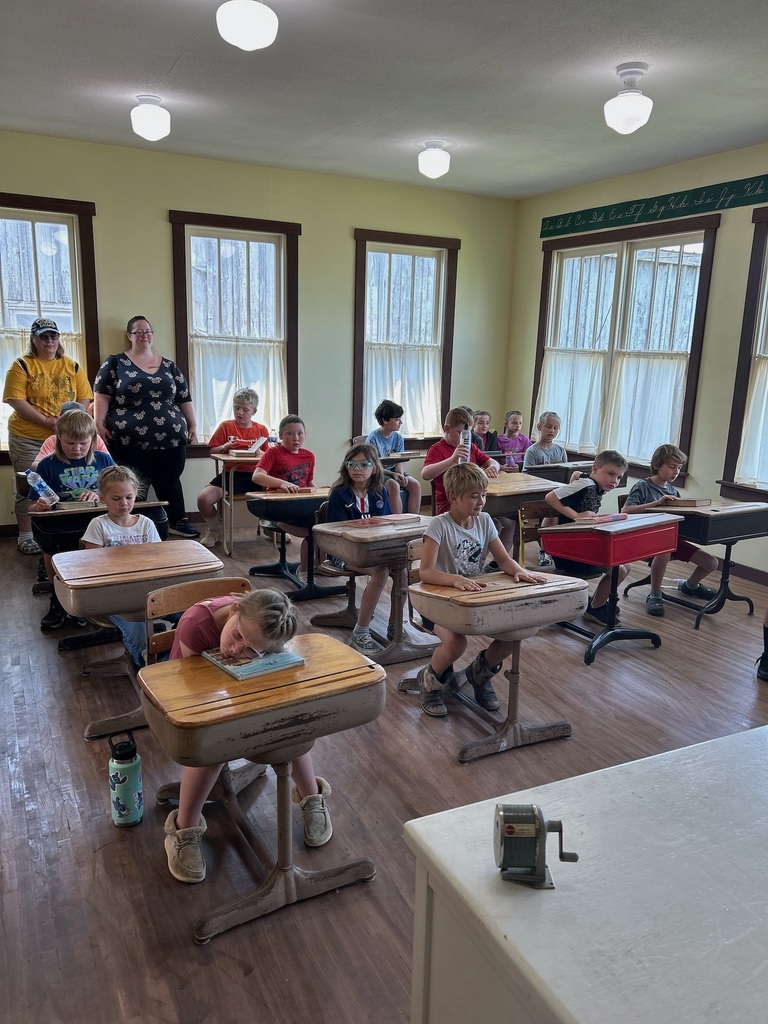 Reminder: Tonight's girls softball game will be varsity only, at West Harrison. First pitch is at 5:30!
Earlier this week, RV Elementary participated in a "Clean Up" Day. Students not only spruced up the grounds around the elementary school, but also cleaned up areas around Washta, which included the Washta Fire Station, Washta Post Office, Washta Methodist Church, and more. It was a beautiful day to beautify our school and community!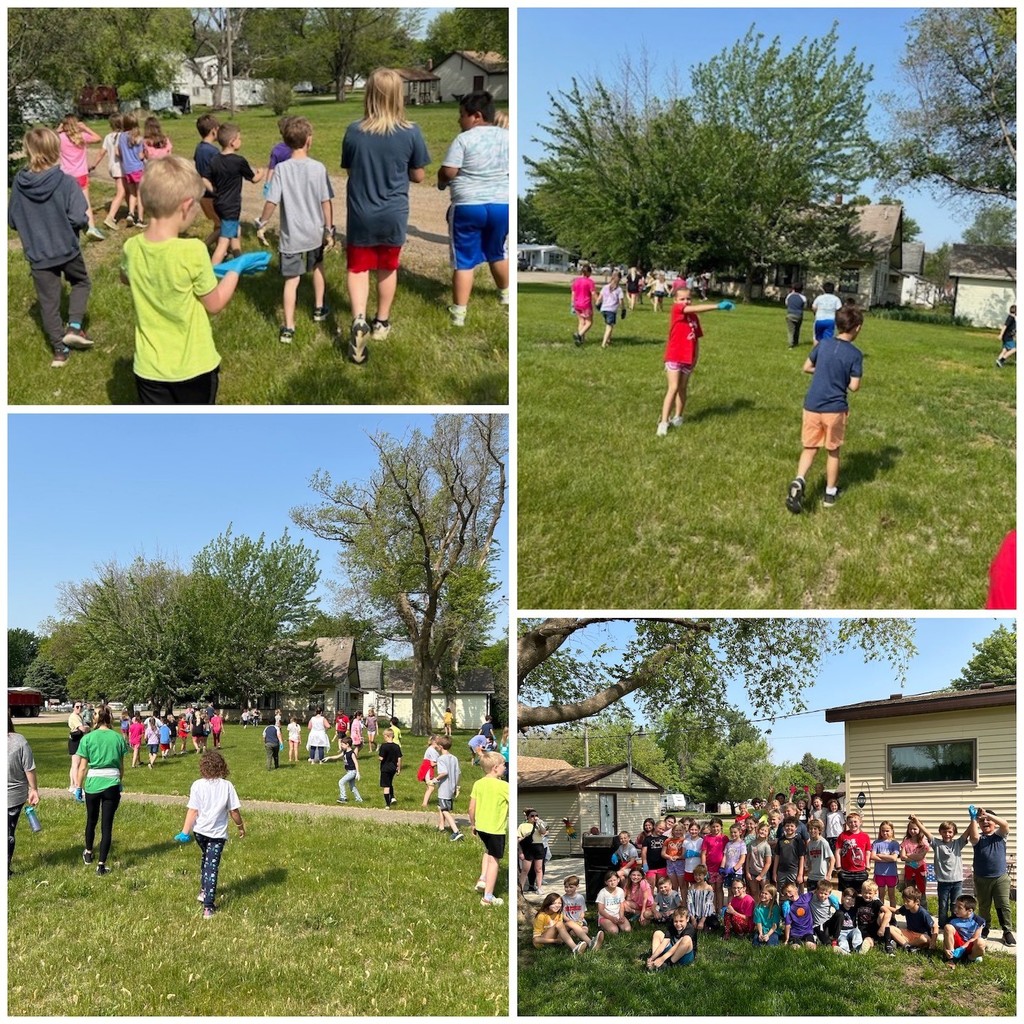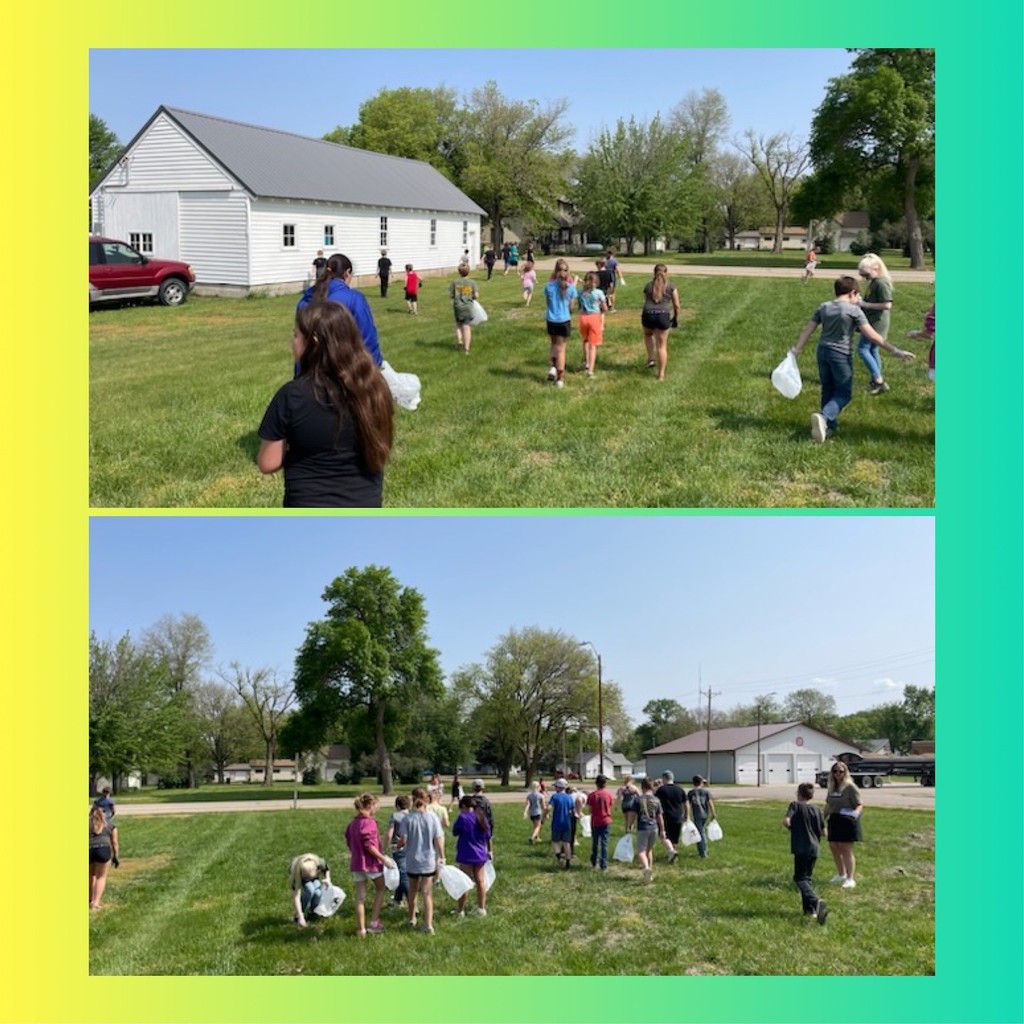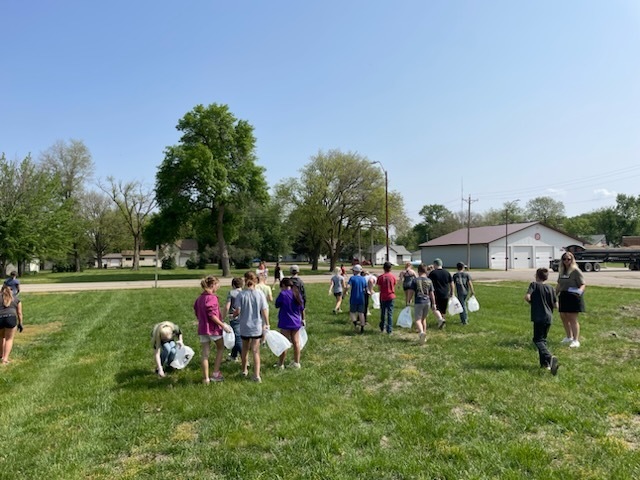 It's a great day to be a Wolverine! The middle school enjoyed a day full of games, tournaments, trivia, and more!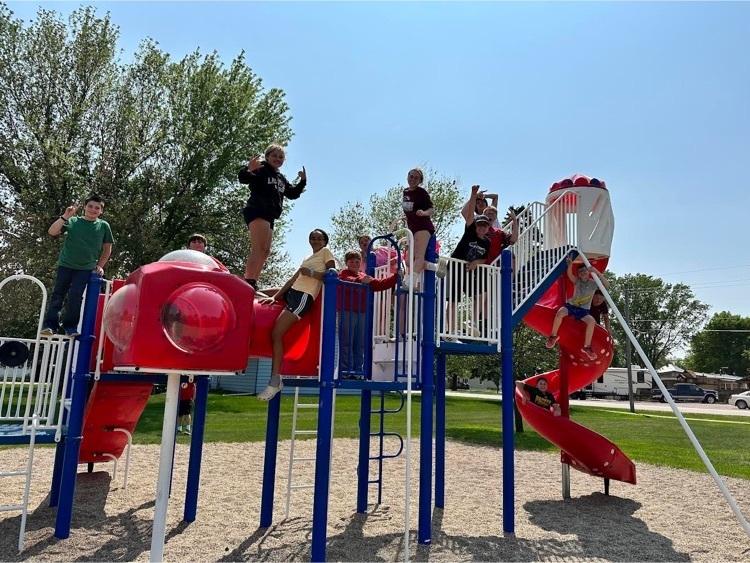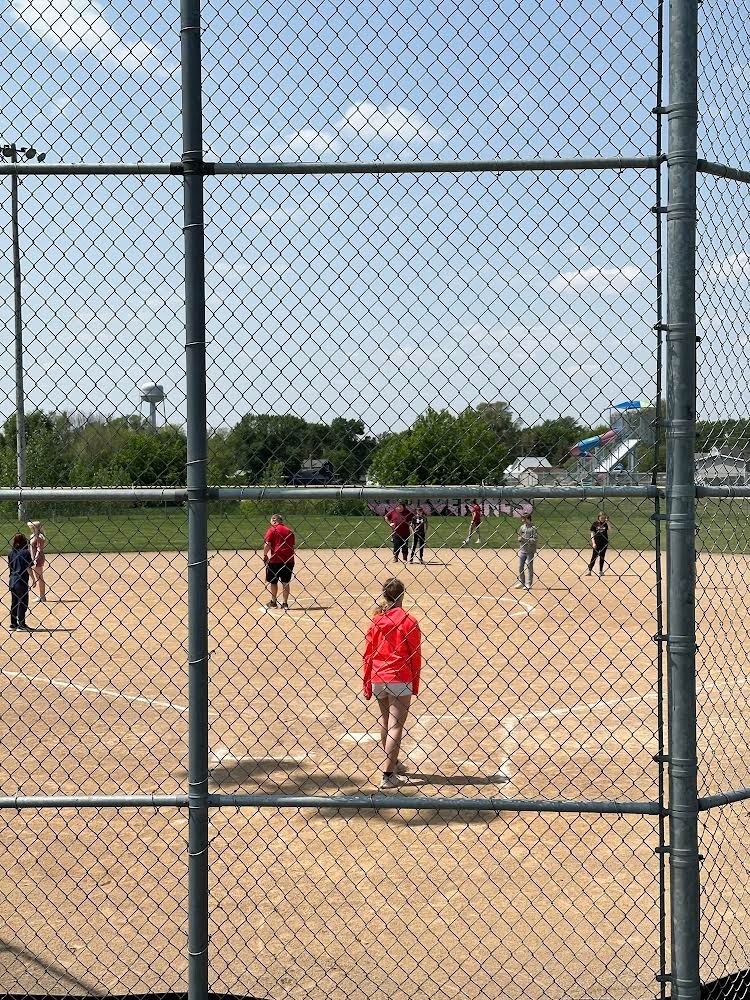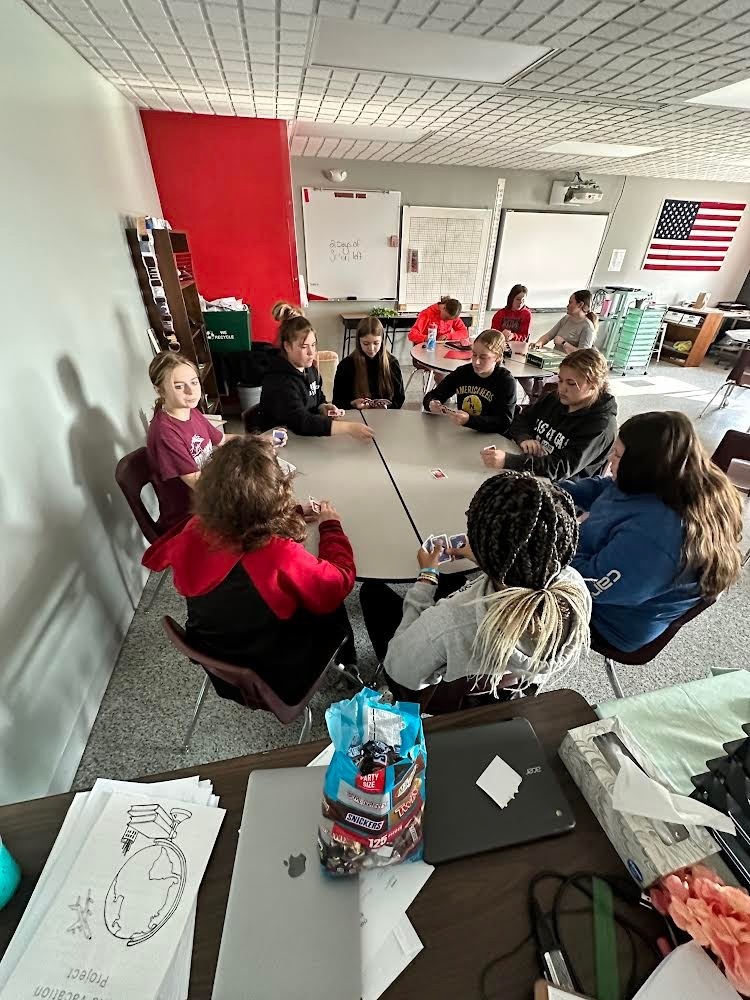 Recently, on May 13, the RV 5th and 6th grade band students took a trip to Adventureland. By all accounts, the 5th and 6th Grade Bands and drumline rocked their performance! A special thanks to the Music Boosters and Driftwood for their generous donations.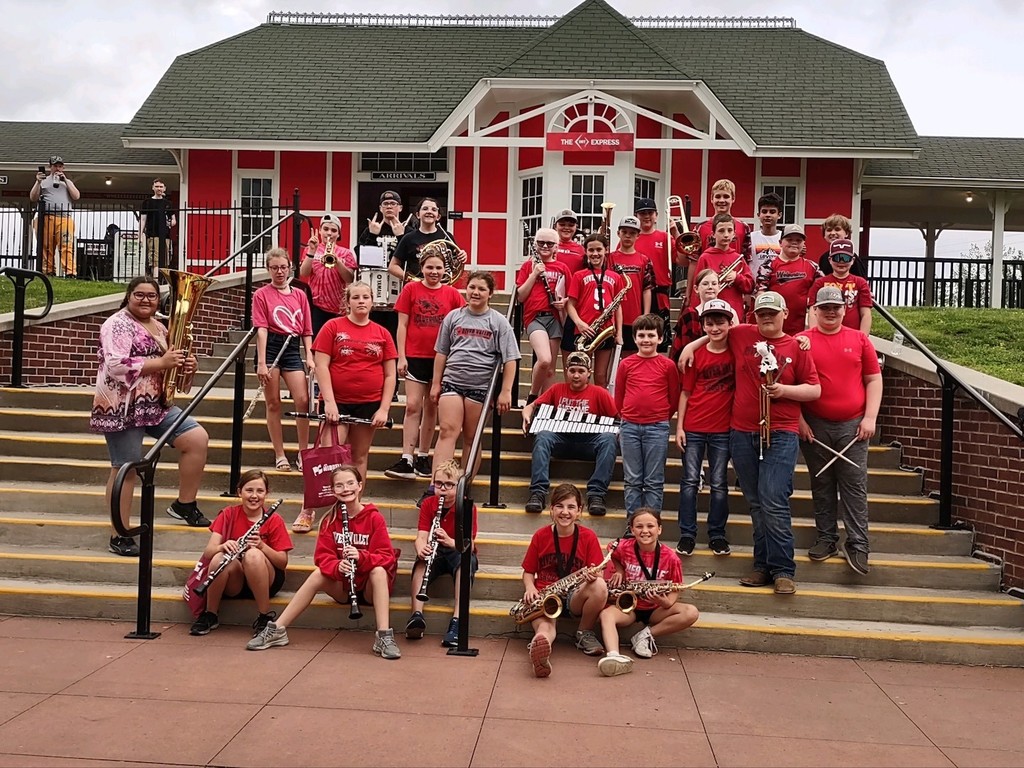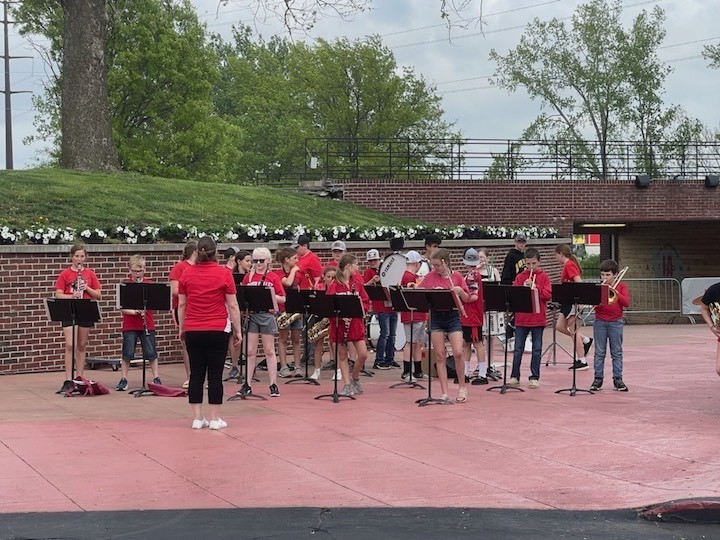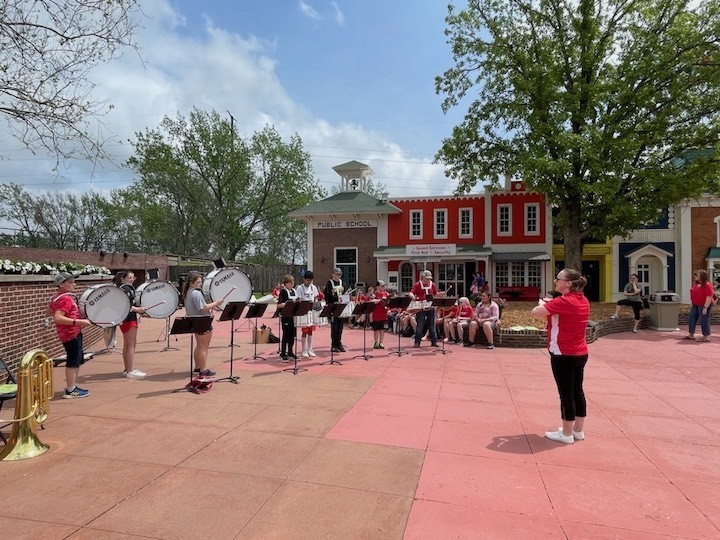 Over the past five weeks, the RV 5th graders have taken part in a program called STARS (A.K.A - DARE). Today the students were able to show what they learned and also thank Deputy Zane and the Woodbury County Sheriff's Office for all their time and effort. Jake H. and Savannah C. were chosen to read their STARS essays during graduation. Students were give a diploma and a t-shirt. Deputy Zane also treated the class to a pizza party prior to the graduation ceremony.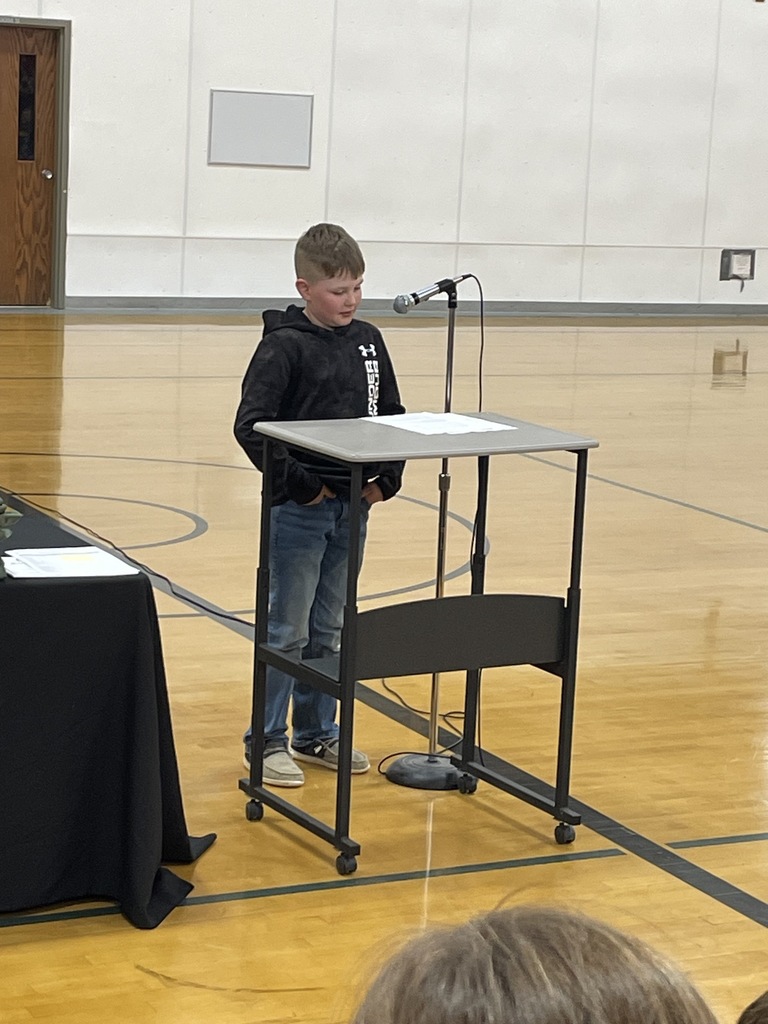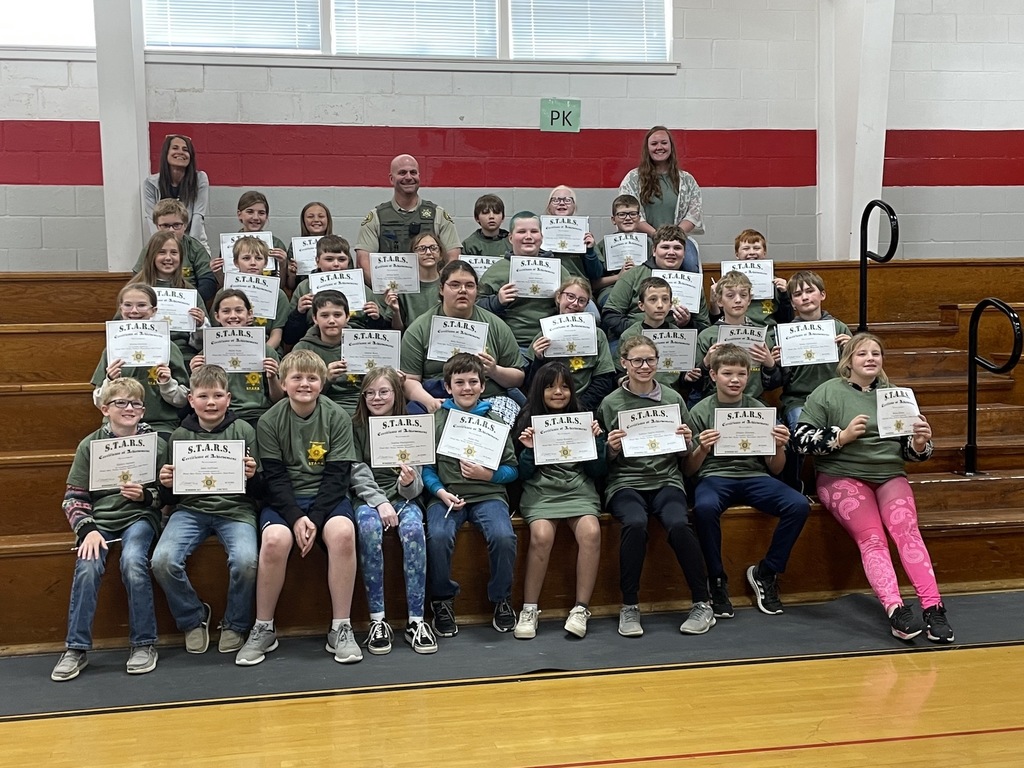 Attention: Hear is a quick rundown of tomorrow's RV Elementary Track Meet/Field Day. See below: The K-2 student athlete's track meet will begin at 12:30 PM. *Grades 3-5 will begin their portion of the track meet at 1:15 PM. *The meet should be wrapped up by 3 PM *The concession stand under the crow's nest will be open during the meet. *Parents and fans may watch from the fence or the grand stand, but are not permitted on the inside of the fence or football field. Remember not to send a water bottle with your child, as water will be provided for each student athlete. Also, if you haven't done so, please make sure you notify your child's teacher of your transportation wishes (normal bus route, go home with parents, or walk home).

Congratulations to Maddie Thomas for signing her letter of intent to play volleyball for the Buena Vista Beavers! River Valley is proud!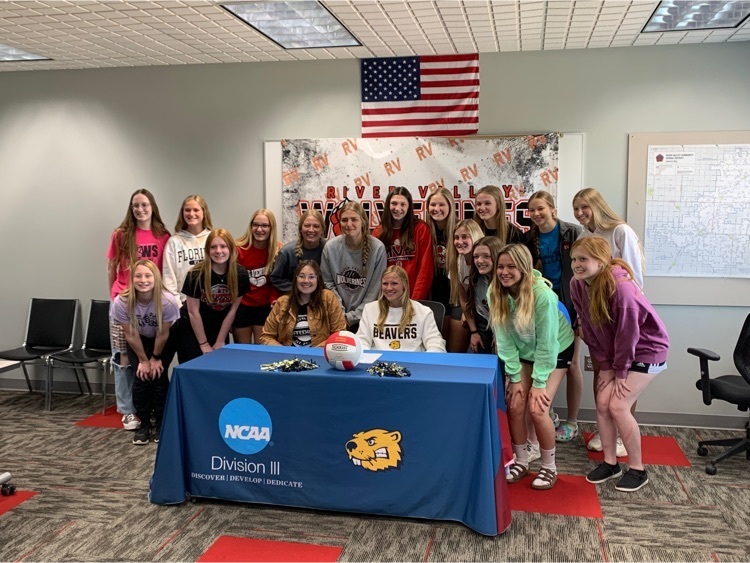 Ms. Todd's 2nd graders have been learning about animals and habitats; what better way to end the unit than creating habitat dioramas for their desk pets! They also got to share their new knowledge and creations with the 3rd graders.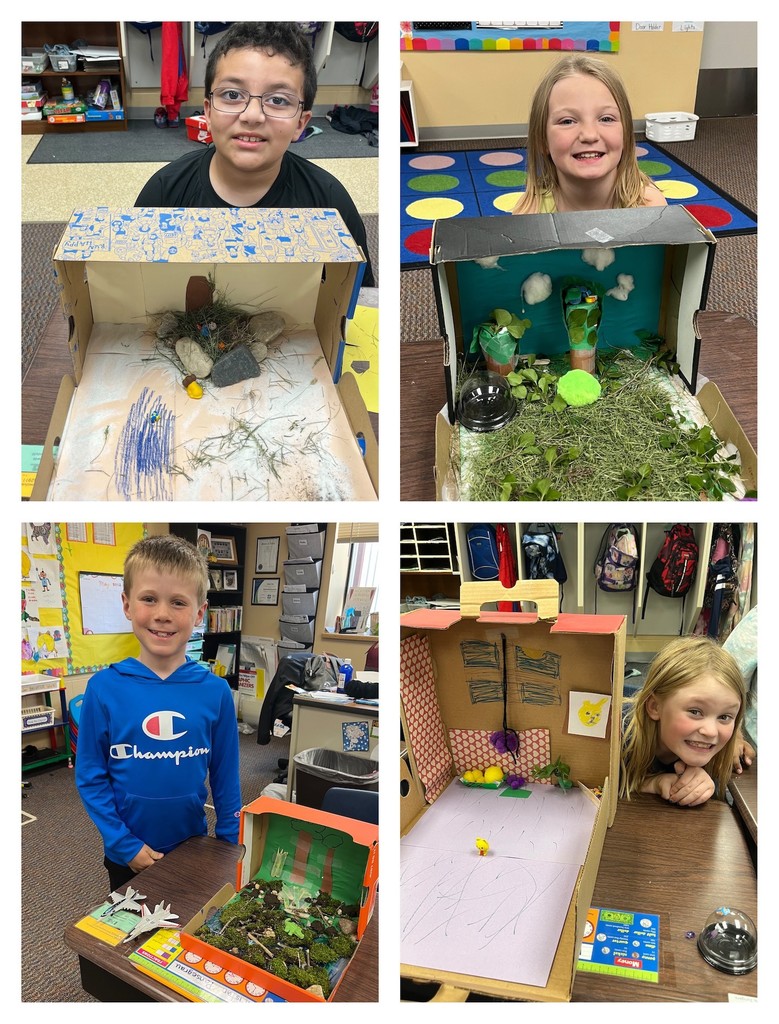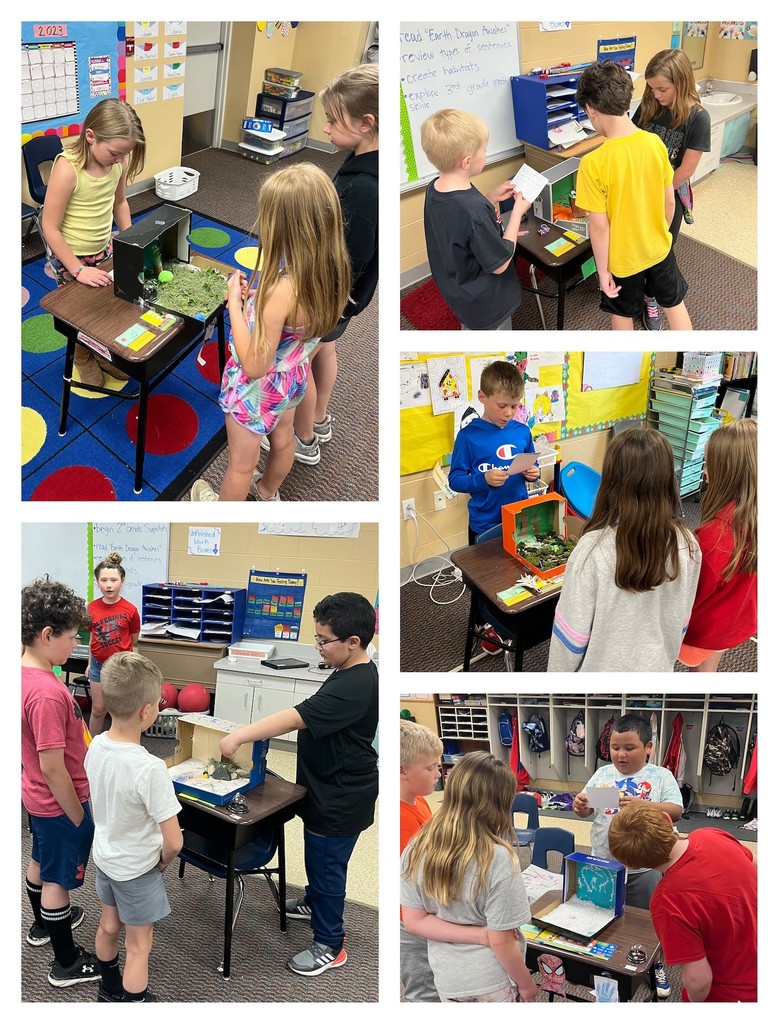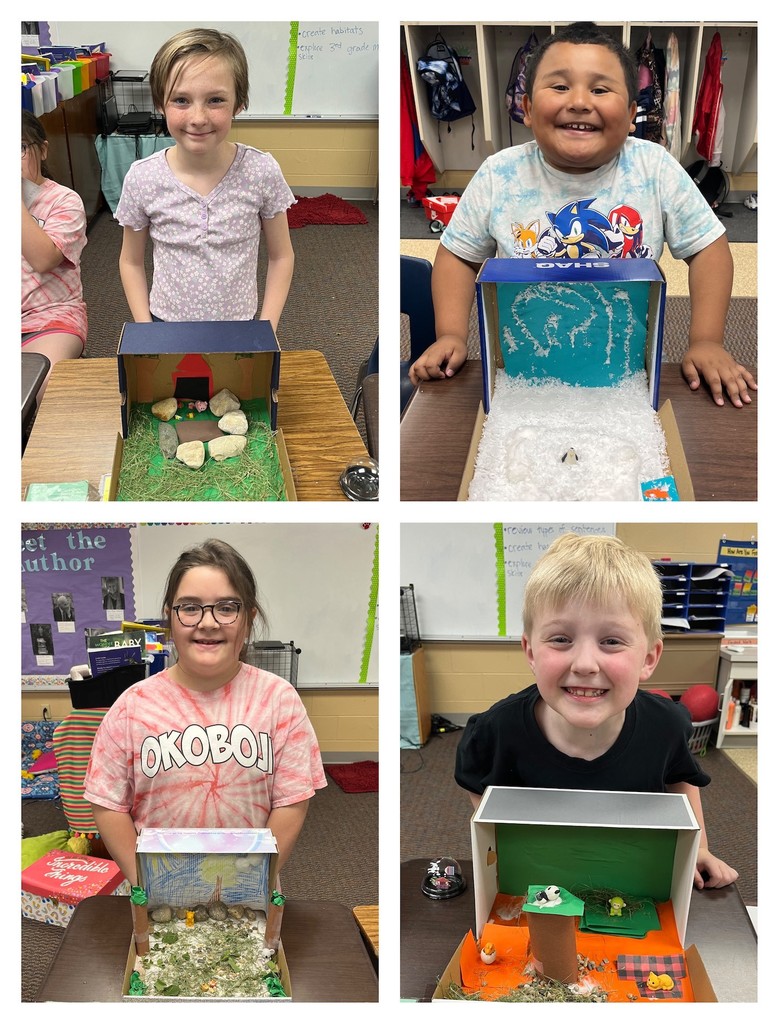 On Friday, May 12th, the 4th graders went to Safety Day at the Cherokee Fairgrounds. The 4th graders listened to multiple demonstrations about safety which included electrical safety, chemical safety, fire safety, sun safety, farm safety, ATV/UTV safety, and attended a law enforcement presentation.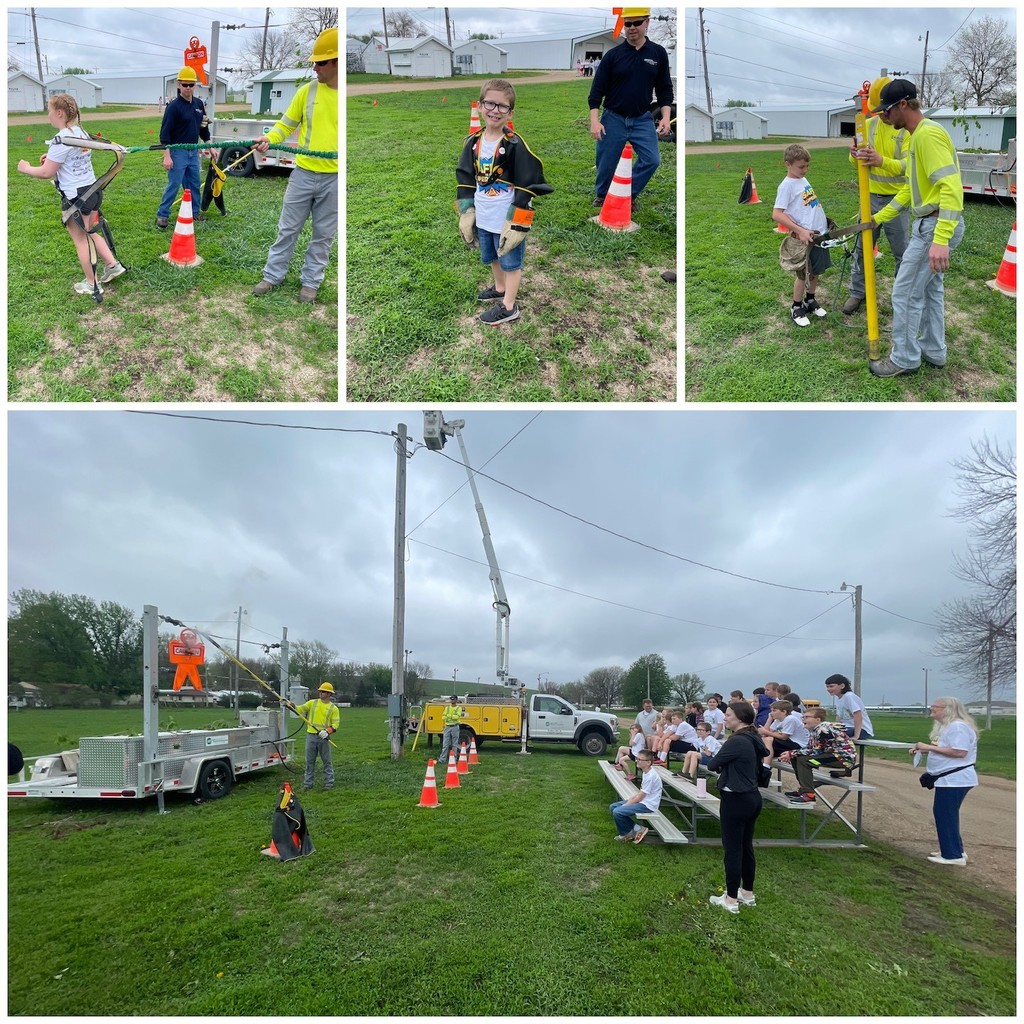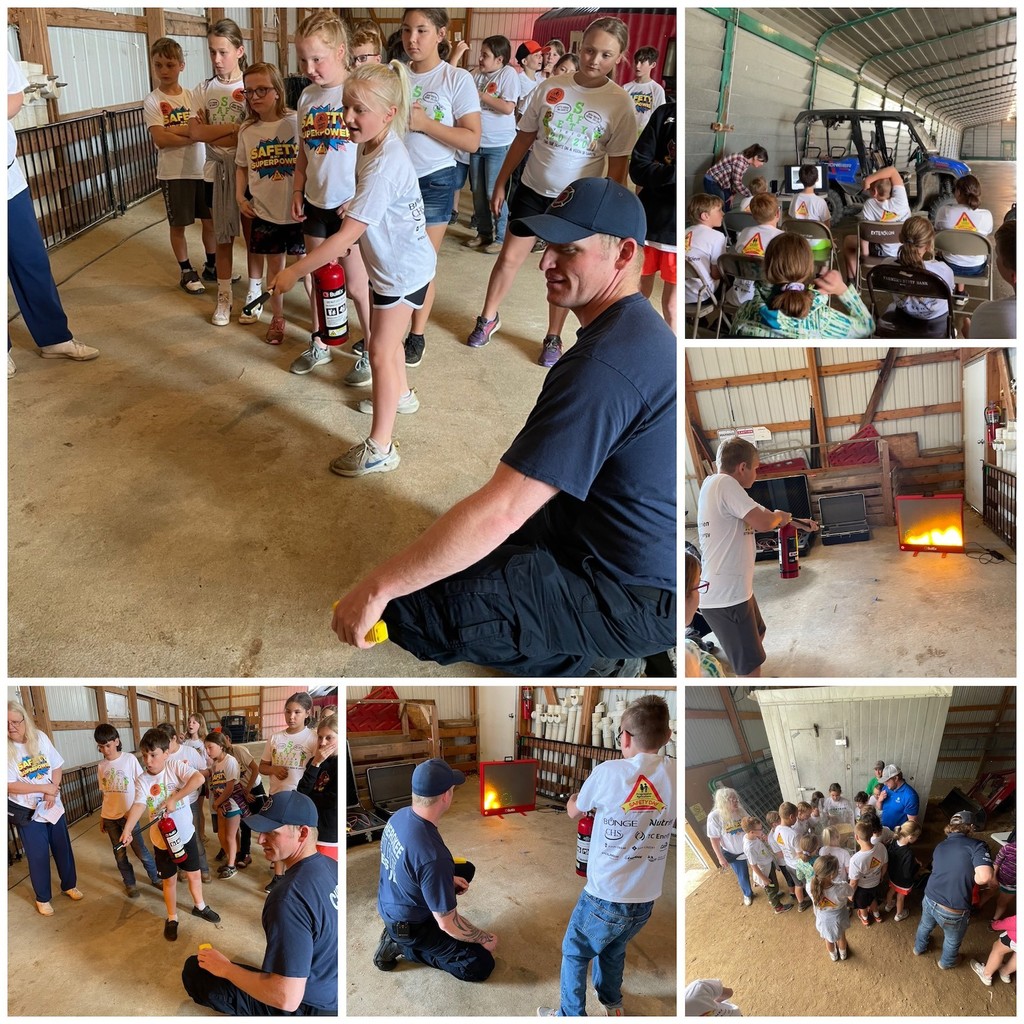 In March, the 4th graders worked hard on creating water conservation posters for Cherokee County. The posters were entered into a contest for the county and winners were chosen from each school. The students had to showcase why water conservation is so important! All 4th grade posters will be on display at the Cherokee Sanford Museum starting June 15. Go check out their hard work! 3rd place: Case B. 2nd place: Casen L. 1st place: Kynlee T.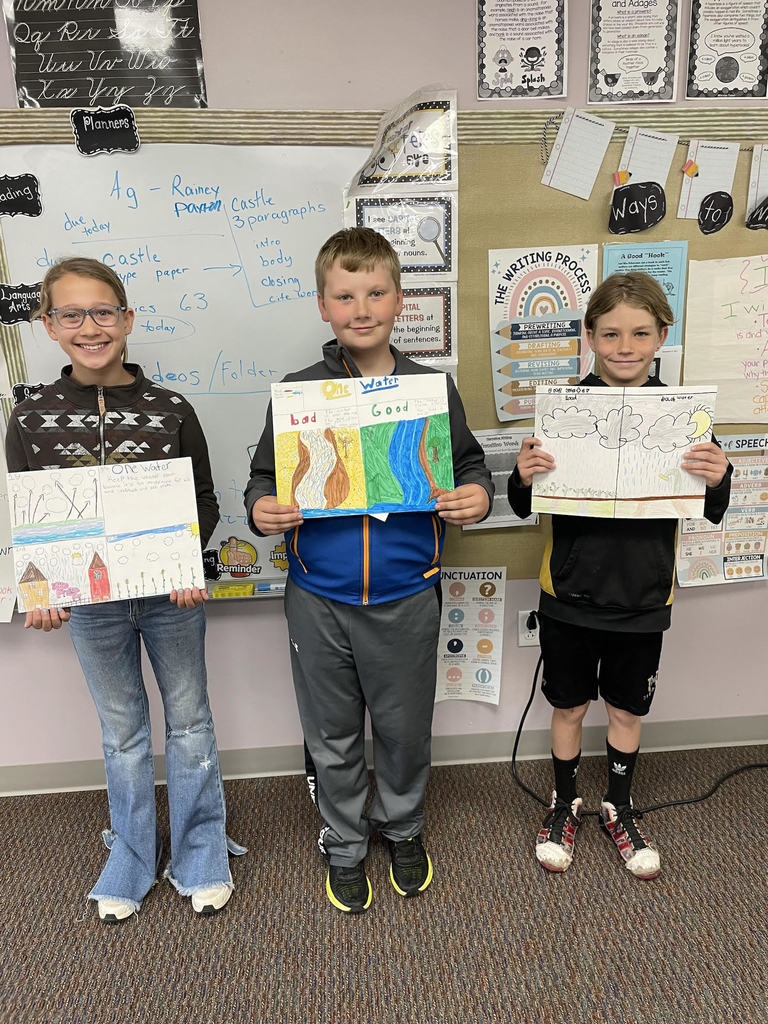 8th grade emoji sewing projects turned out 💯🙌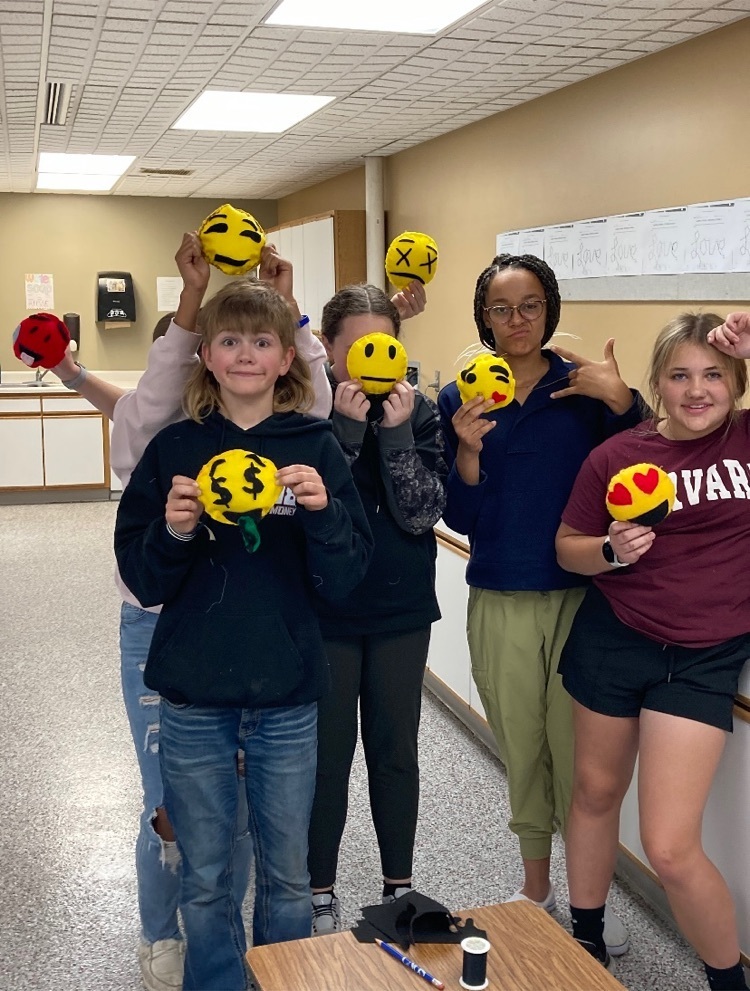 This past Friday, the 5th grade class went to ether the Cherokee County Summer Safety Day or the Sanford Museum & Planetarium in Cherokee. Each field trip was a nice extension of the classroom and the students enjoyed themselves and learned a lot as well.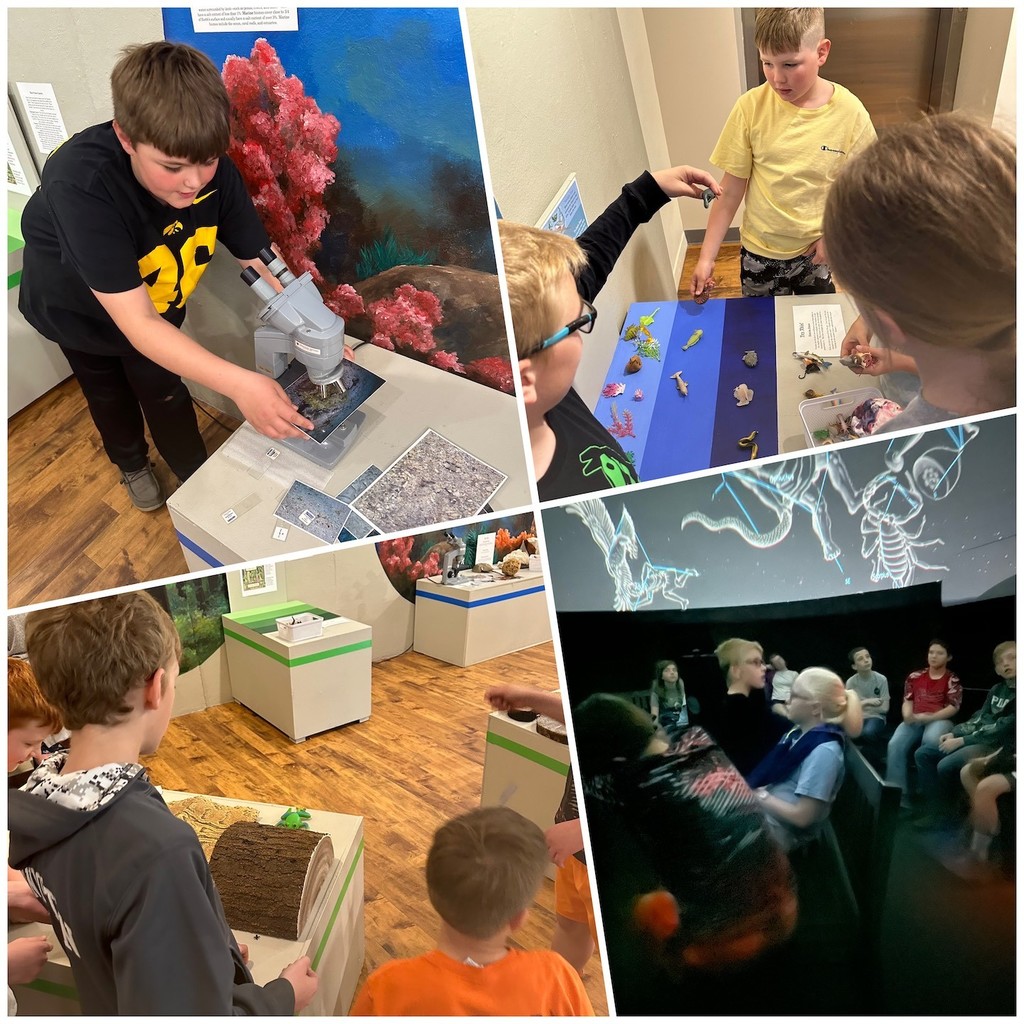 Last week, Opera Iowa paid RV Elementary a visit. They stopped by for an afternoon of music/Opera education and appreciation. It was a great opportunity for our students to learn more about music and Opera. The folks from Opera Iowa wrapped up the day with a performance. It was a very entertaining show!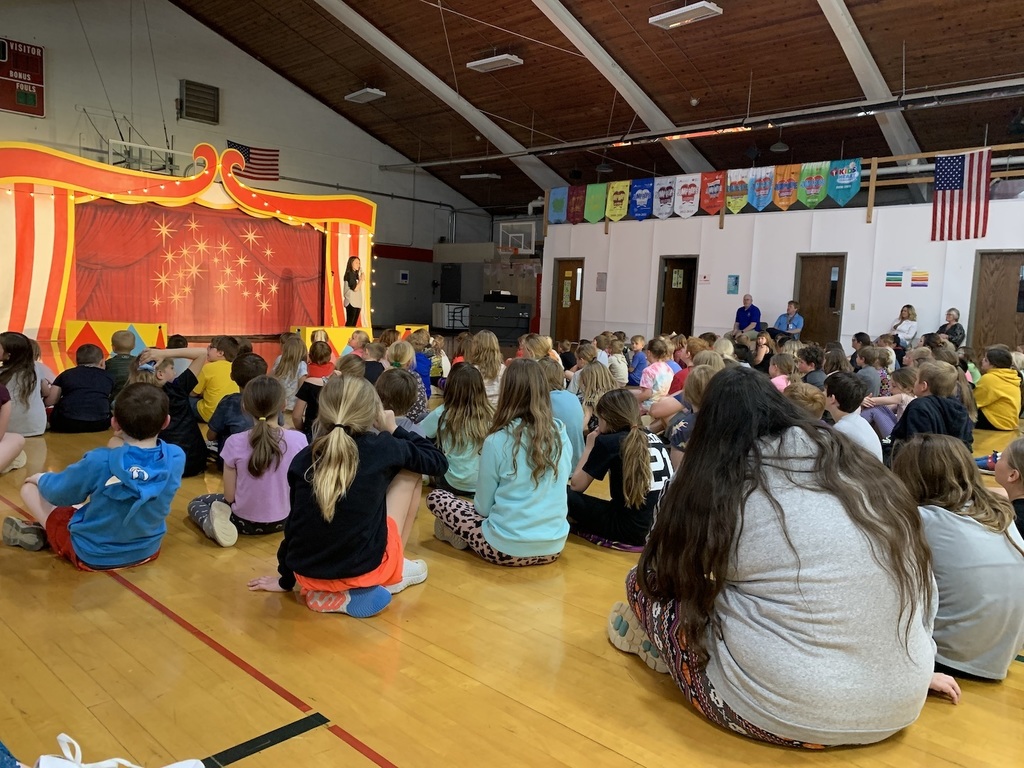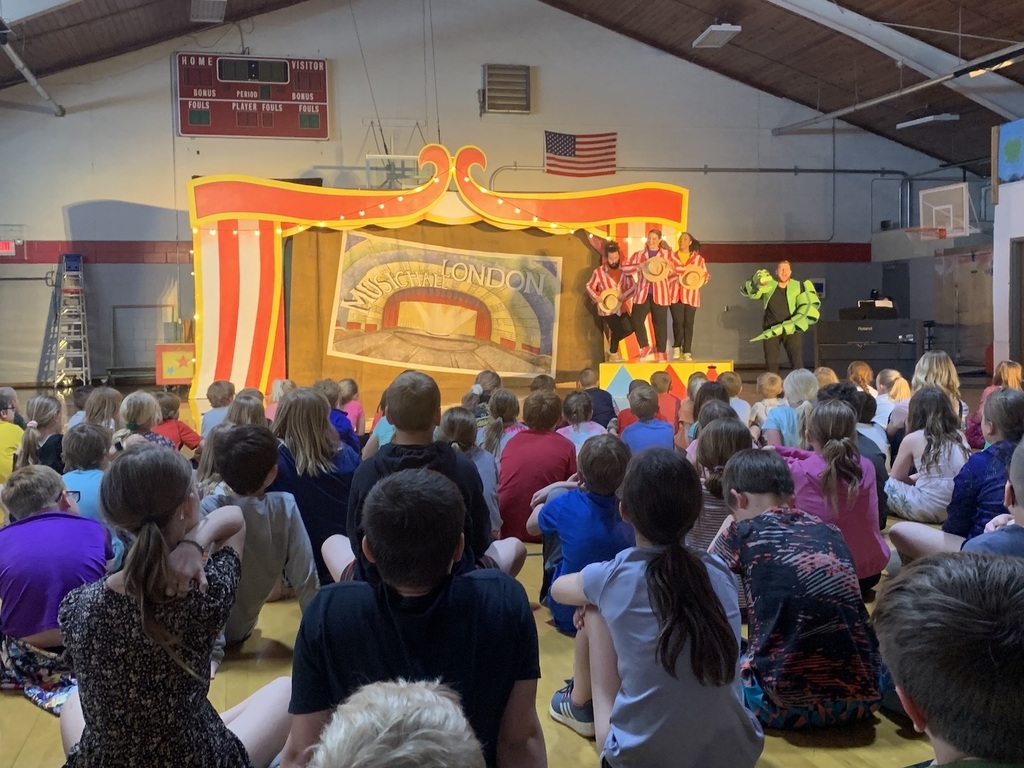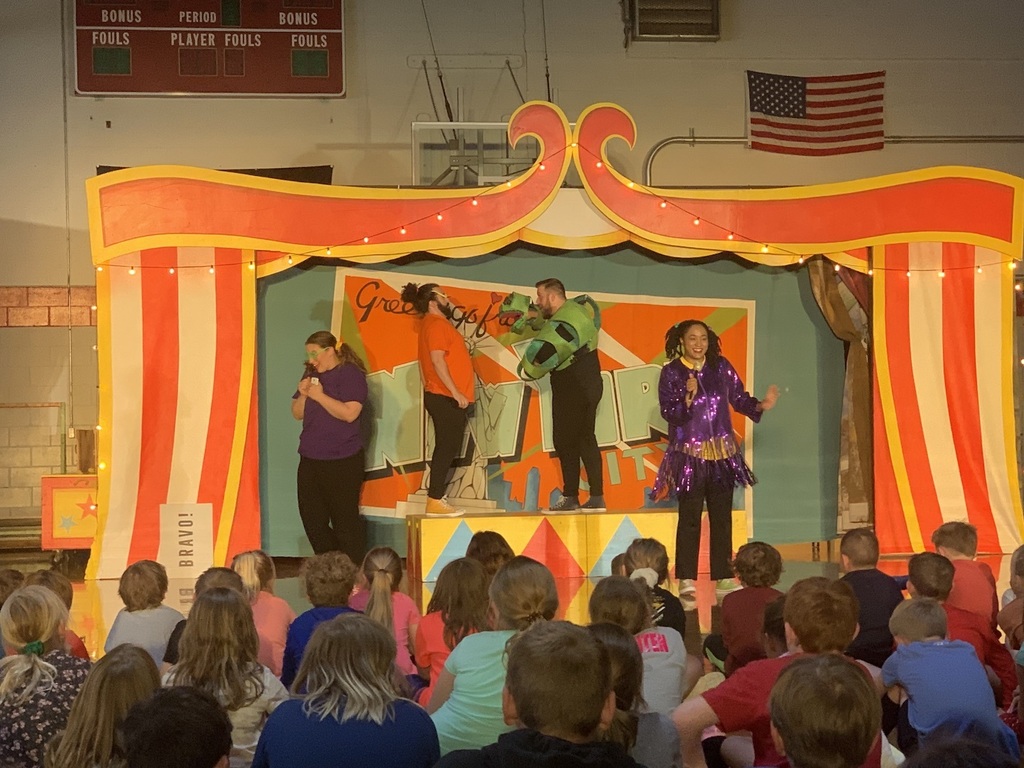 Today our Kindergarten classes took their field trip to the Launch Pad in Sioux City. It sure looks like they had loads of fun!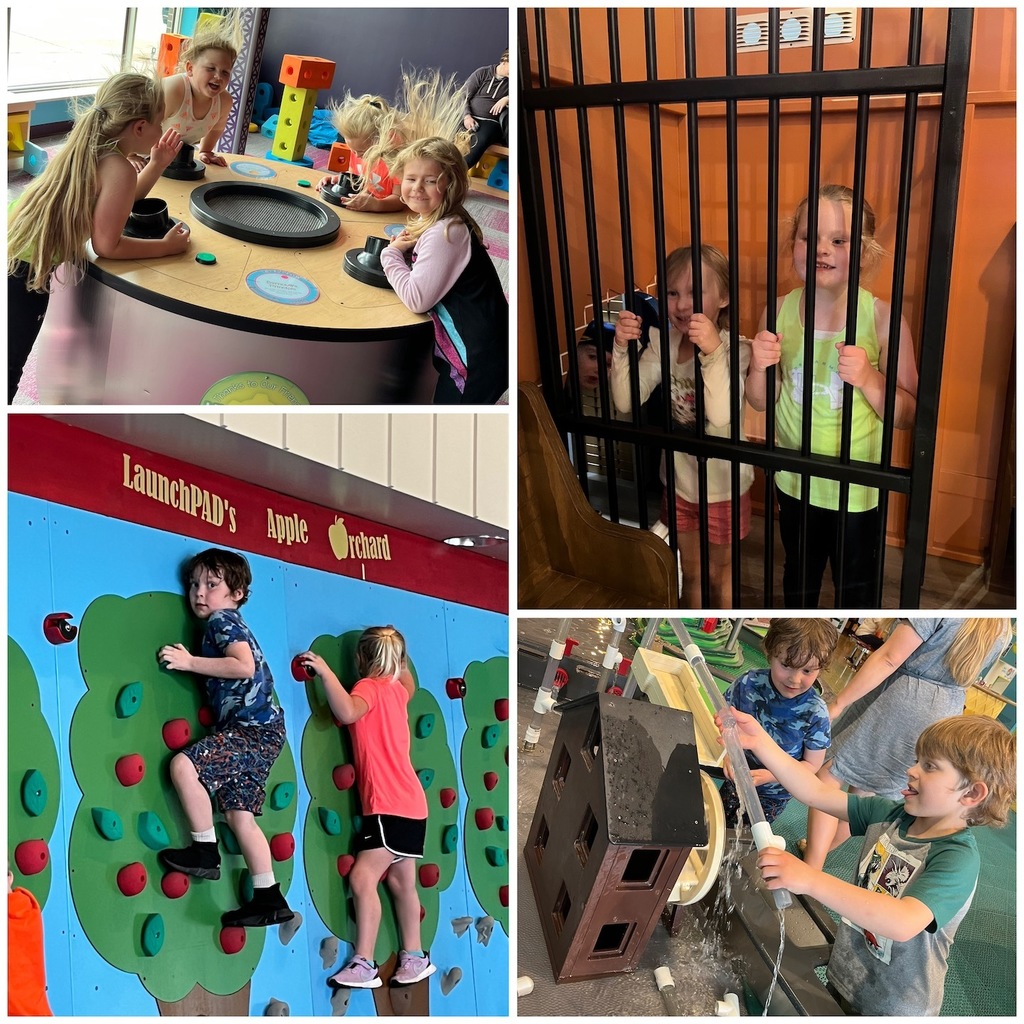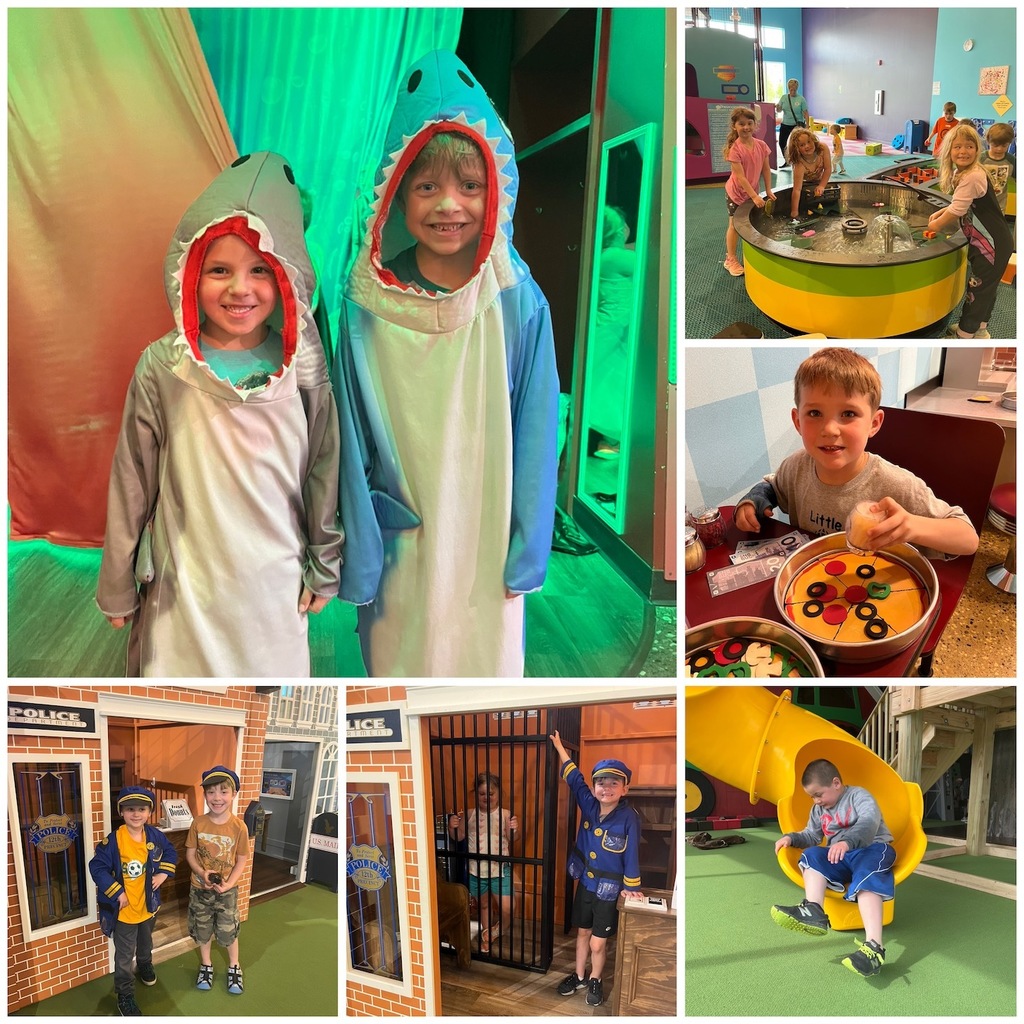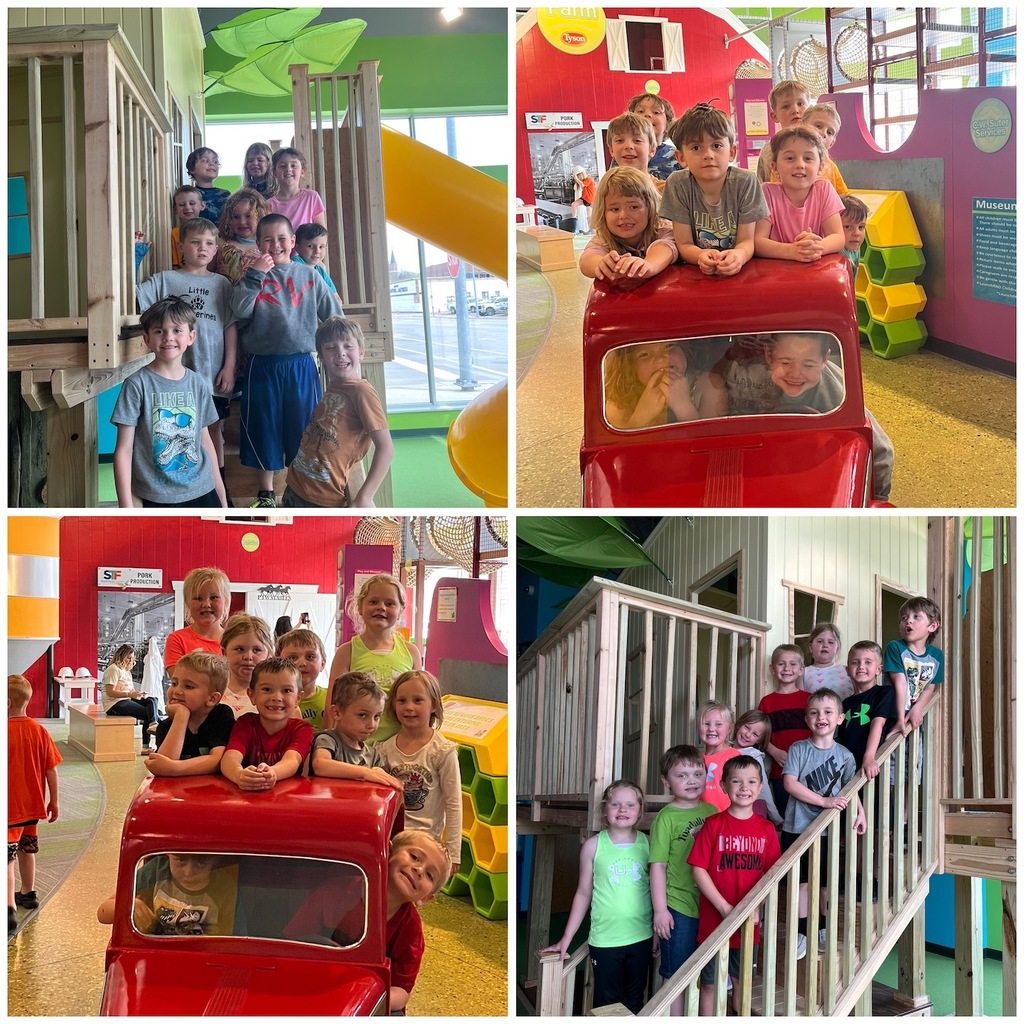 Congratulations to River Valley's first "Iowa Girl Award " winner Senior Mikaylee Edwards!
Last week our 4th and 5th grade students received some surprise gifts from the residents of the Valley Lodge Assisted Living Center in Correctionville. They were May Day baskets! What a sweet gesture of kindness and a great way to have kicked off May. There have been some definite friendships forged. The 4-5 grade students, and their teachers were very surprised. On behalf of them all I say, "Thank You".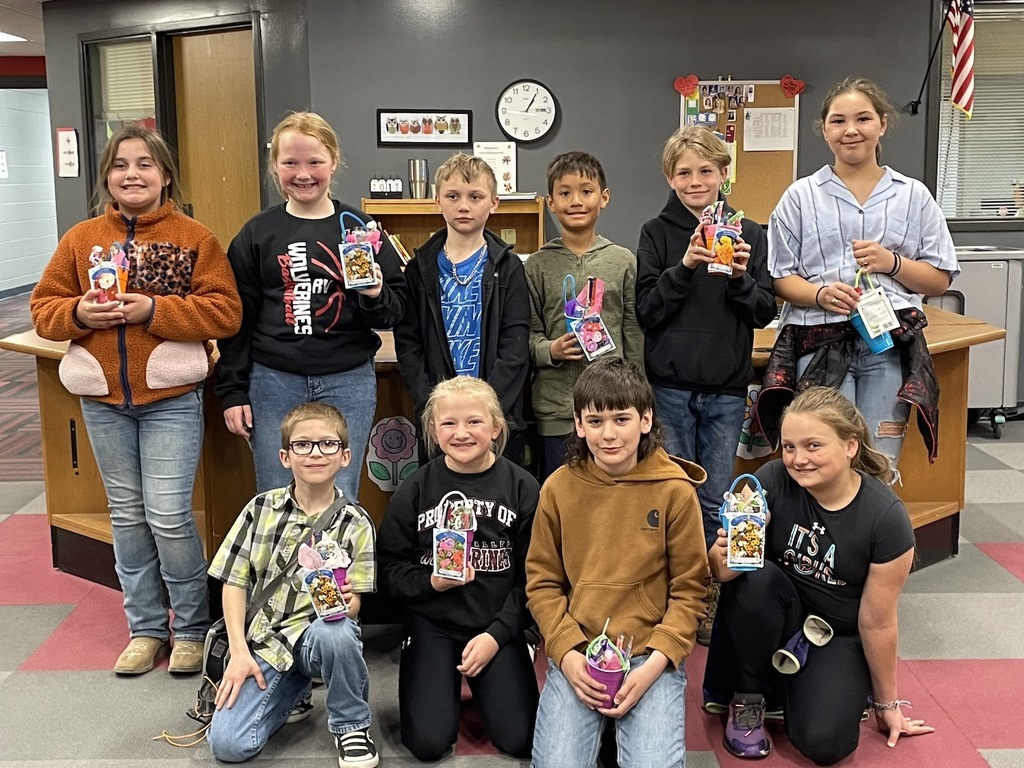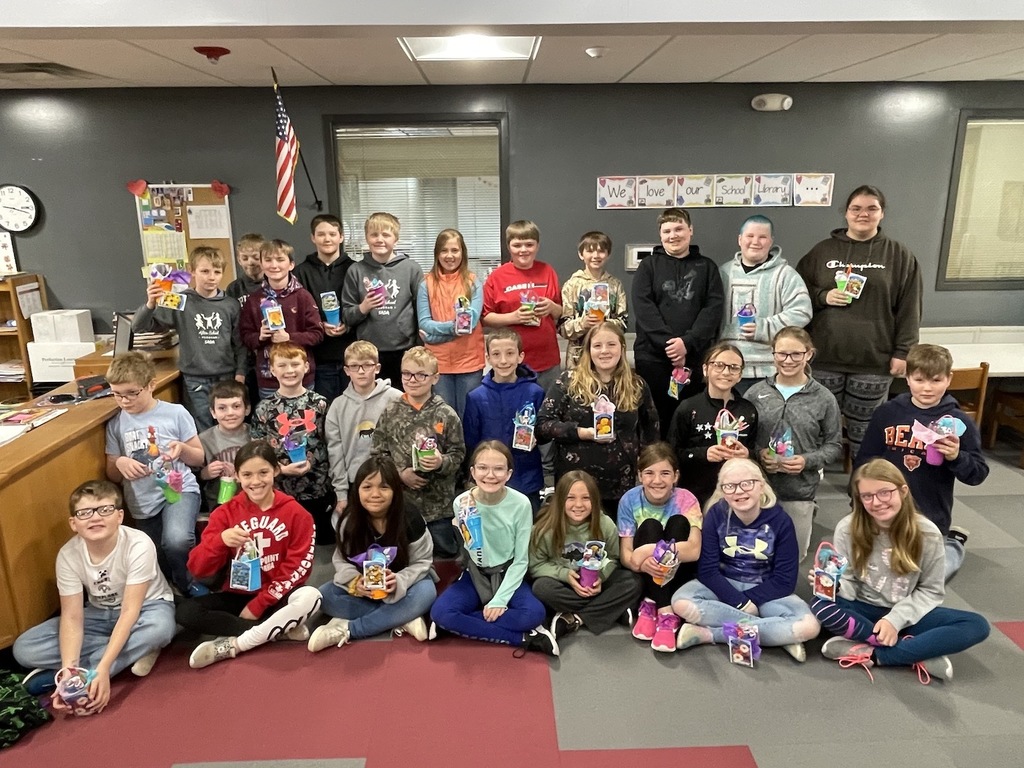 This past Friday, RV Elementary was given some bad news. The King's Pointe trip was postponed at the last minute. The staff at RV Elementary wanted to find a way to still make the day fun for all the students that were looking forward to a fun day. A morning of movies, a school wide sack lunch, and fun and engaging stations for the afternoon was put into play. Some of the stations including: kick ball, dance party, coding, arts and crafts, and more. It was a great day for the students and an even greater example of how the RV staff puts the students of RV first!