Art at River Valley comes in all different styles!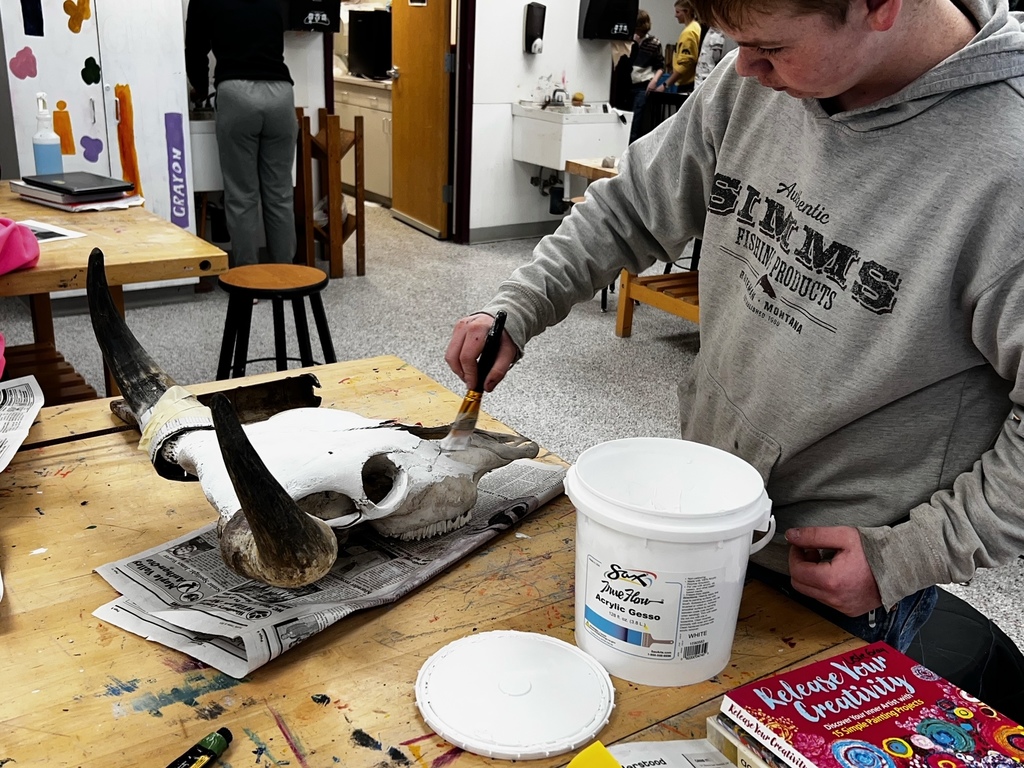 Last week the RV Elementary students were able to finally enjoy their "Movie Day"! Mother Nature had gotten in the way the first time:( All grades from PreK through 5th grade enjoyed a movie at the State Theater in Holstein. It was a fun time had by all. Thank you to the State Theater and Alyssa for their hospitality.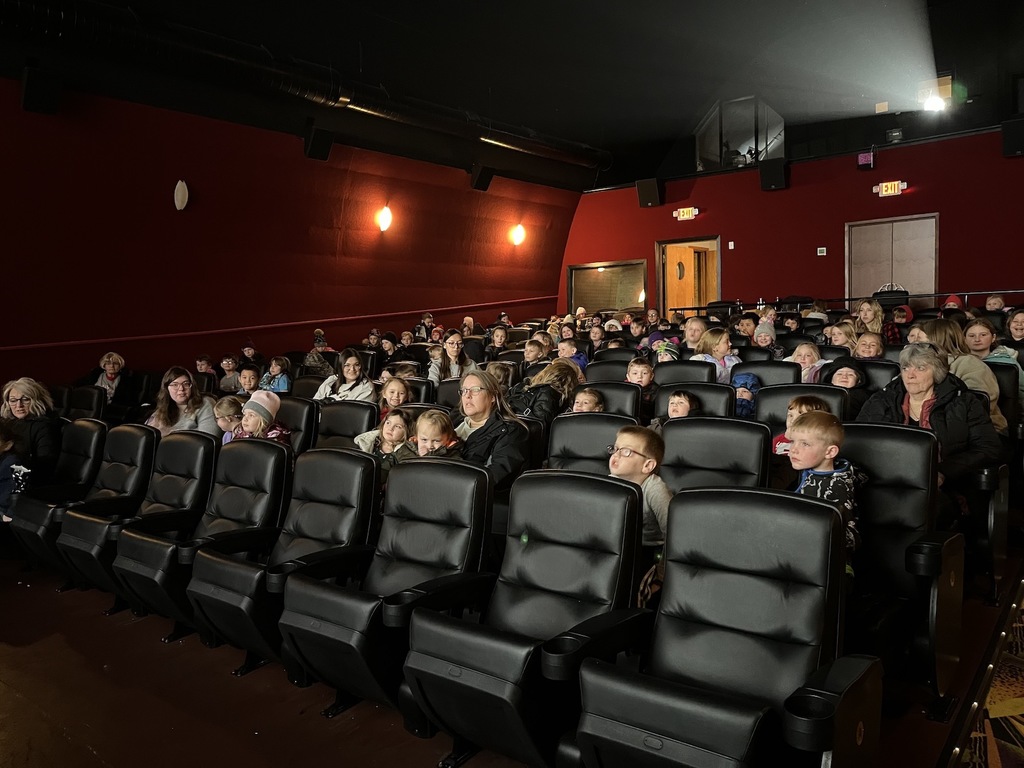 CONGRATULATIONS to IZZY DEEDS on winning the Region 2, 145 pound championship at the Tyson Events Center on Friday! Izzy will compete in the girls state wrestling tournament on this Thursday and Friday, at Extreme Arena in Coralville.

Tonight's boy's Western Valley Conference Tournament game at Lawton will be VARSITY only tonight starting at 6:00 PM. #GOWOLVERINES

Just a reminder about tonight's High School Boys Basketball Games. We are hosting MVAOCOU in the preliminary round of the Western Valley Conference tournament tonight. The JV boys will play 2 quarters starting at 6:00pm. The varsity game will follow starting at approximately 6:45 pm. Conference tournament gate prices are $5 for adults, and $5 for students. No Activity Passes will be allowed.
A motto we like at RV Elementary is, "Readers Become Leaders!" A recent example of that is when some our RV Elementary 2nd graders read the books they wrote and illustrated to the a group of our kindergarten students. The students are wonderful authors, illustrators, and listeners!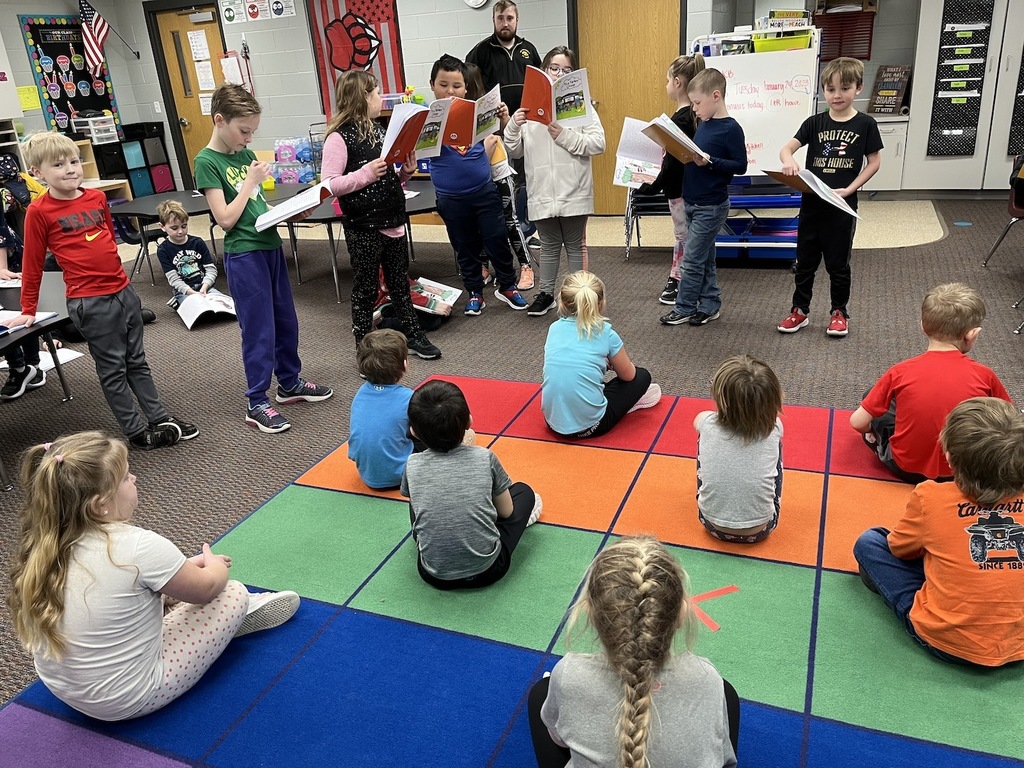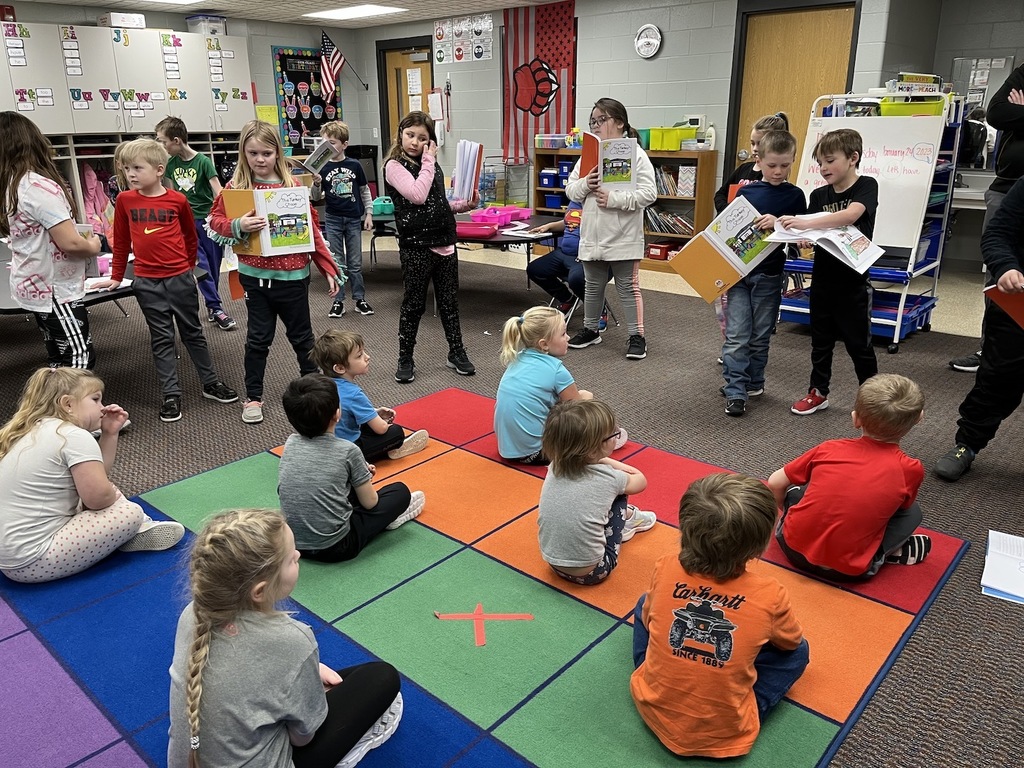 Child development students tried baby food after finishing their nutrition unit. They thought the blackberries and apples were the best!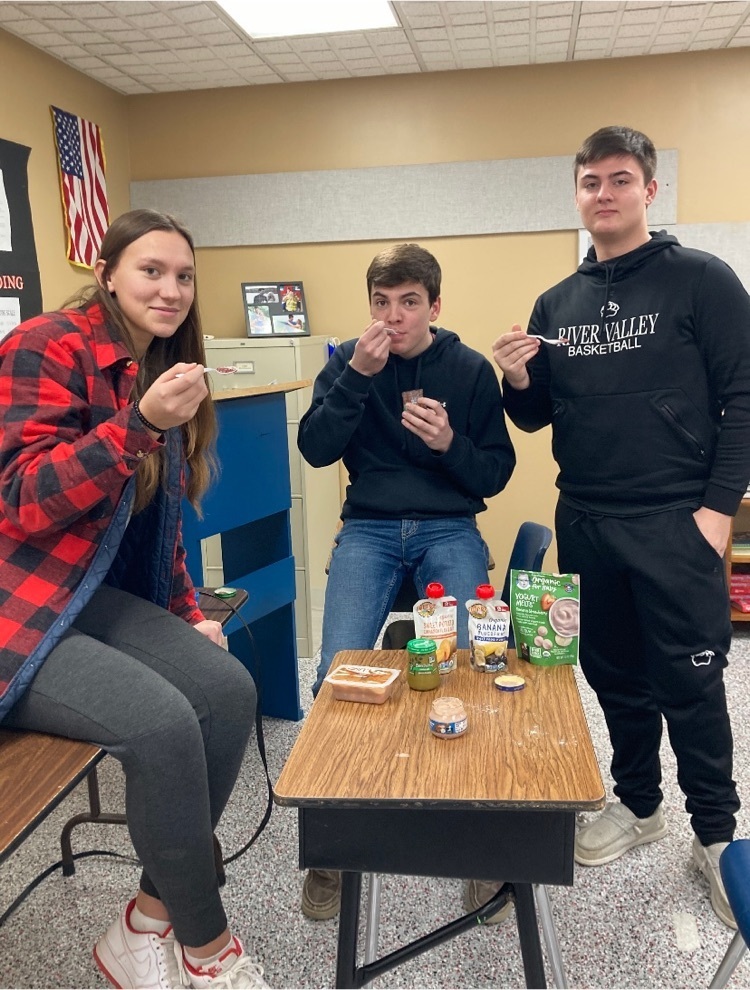 Ms. Todd's 2nd grade students began writing and illustrating their class book "The Turkey Chase," last November. With hard work, determination, and lots of patience they are officially published authors! That's awesome!!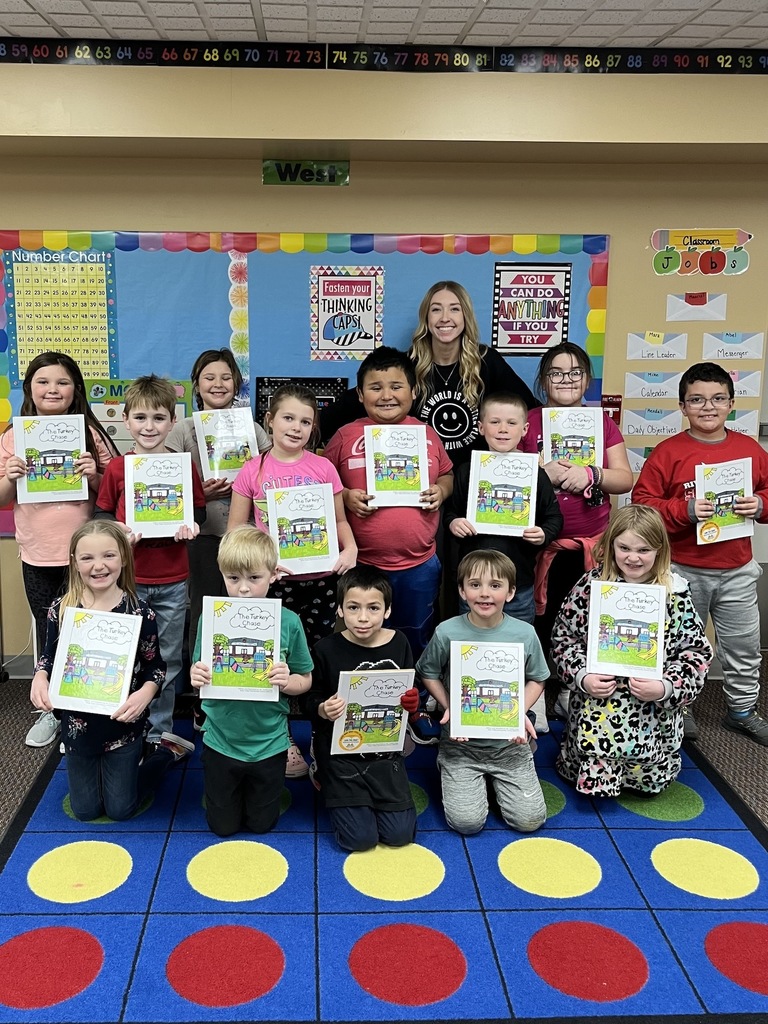 RV Elementary completed its January edition of the Longest Fry Contest on Fryday, January 20th. Students were hungry and eager to see if luck was on their side. We even found a great theme song, "The French Fry Song" to add to the fun. In the end our winners were: Grades K-1: (Avery Craig & Bodie Baldwin), Grades 2-3: (Greeley Modrell & Cyler Gotto), and Grades 4-5 (Landon Chapman & Chandlyer Bond)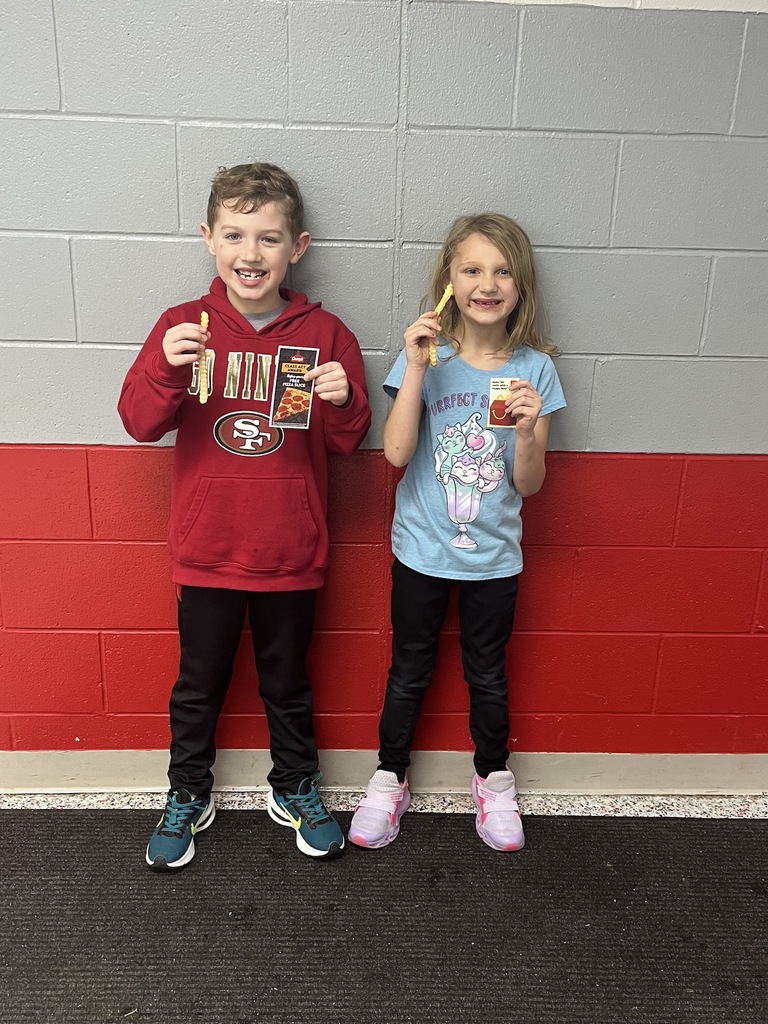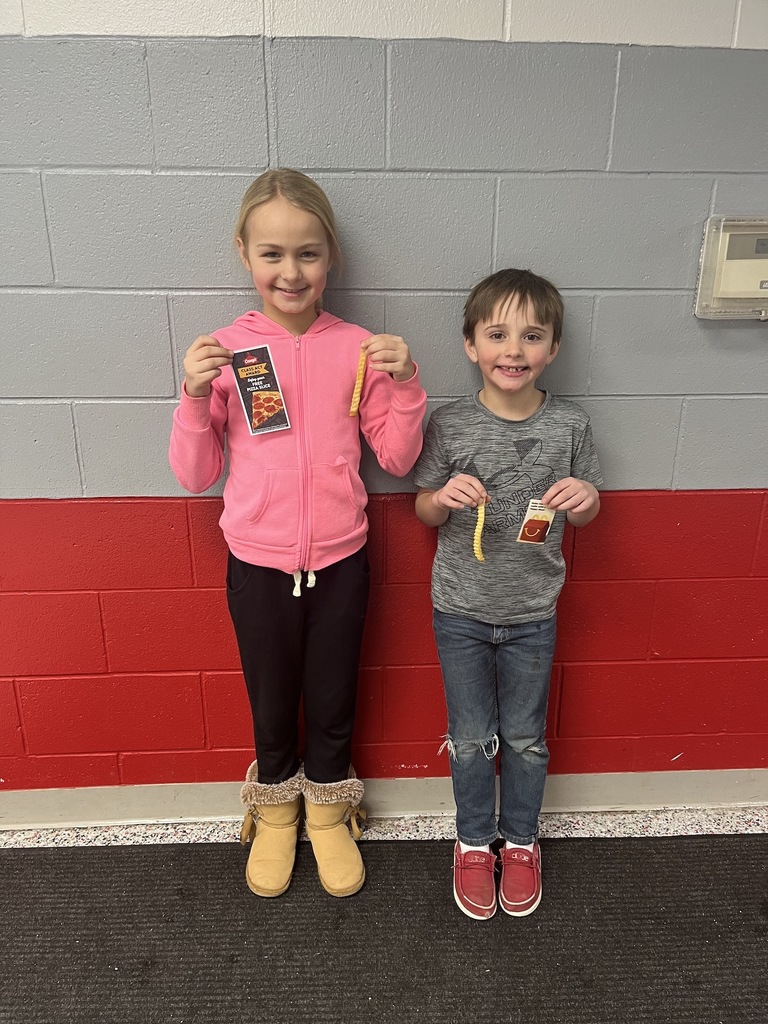 4th and 5th Grade students are invited to sing the national anthem at the Varsity basketball game tonight in Correctionville. This is not mandatory, but just a last minute singing opportunity for those who want to. Practice in HS Music room at 5:45 and singing in the gym at 5:55.

Attention: Wolverine Nation, the large group speech recital has been rescheduled for this Tuesday, January 24th at seven o'clock in the high school auditorium.

A special message and invitation from Lawton-Bronson for tonight's varsity basketball games in Lawton 🧸🏀 Tonight is the Teddy Bear Toss between the girls and boys basketball games. At that time, toss your stuffed animals onto the court and members of the LBEA and NHS will collect them. Stuffed animals will be donated to the annual Mike "Bear" Ruehle Toy Drive. Toys are given to children in the Siouxland area with cancer or a cancer connection. Thanks in advance for your generosity.

⚠️River Valley CSD will have a two hour late start tomorrow, Friday, January 20th.

⚠️ River Valley CSD will be closed today due to the snow. Stay safe, Wolverines!

⚠️ River Valley CSD will have a two hour late start tomorrow, Thursday, January 19.

Due to the incoming storm, River Valley CSD will be dismissing today, January 18th, at 12:30. Busses will run on hard surfaces only. Please call the elementary or middle school/high school offices if you need to make any changes for your child's drop-off.

Due to gravel road conditions, River Valley CSD school busses will run on paved surfaces only for the rest of the week (Jan 18th-20th). Please contact either the elementary or middle school/high school offices if you need to make a change to your child's pick-up/drop-off location.

Yesterday, River Valley High School had three students take part in the NWICD Honor Choir at Dordt University in Sioux Center! Great work Jesse, Melody, and Mason- we are proud of our Wolverines! Also, a special thank you to Mrs. Bolboz, our KP-RV choir director, for giving our students this opportunity to perform in Honor Choir.