Western Valley Conference Volleyball Tournament Action is taking place tonight at River Valley. Matches start at 5:30pm with River Valley taking on Lawton Bronson and Westwood taking on Ridge View, the match for 3rd and 4th places will take place immediately following the first 2 matches, with the Championship Match to take place at the end of the evening. Plan to attend for some great Western Valley Conference volleyball action!! Just a reminder: no school issued activity passes will be accepted at the gate. Admission is $5.00 for adults and $5.00 for students.

We are so proud of our students here at RV Elementary School! By practicing positive behavior, they have been earning a lot of KDT (Kindness, Determination, and Trustworthiness) tickets to start our year. We have now moved the bus to 1,000 KDT tickets!!! Great job everybody:)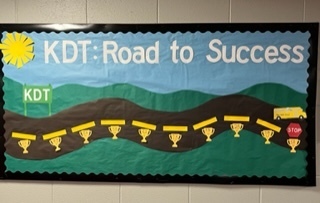 Reminder: There is NO SCHOOL this coming Monday, Sept. 26th, for Teacher InService.

If you are unable to attend tonight's HOMECOMING Football game vs. Gliddan-Ralston but still would like to cheer on the Wolverines, you can tune is to the digital broadcast of tonight's game by following this link:
https://www.fullerdigital.net/river-valley
. Game time is 7:00pm.

Cheerleaders, Royalty, Football players, and Volleyball players had a great time putting on a pep rally for our elementary students!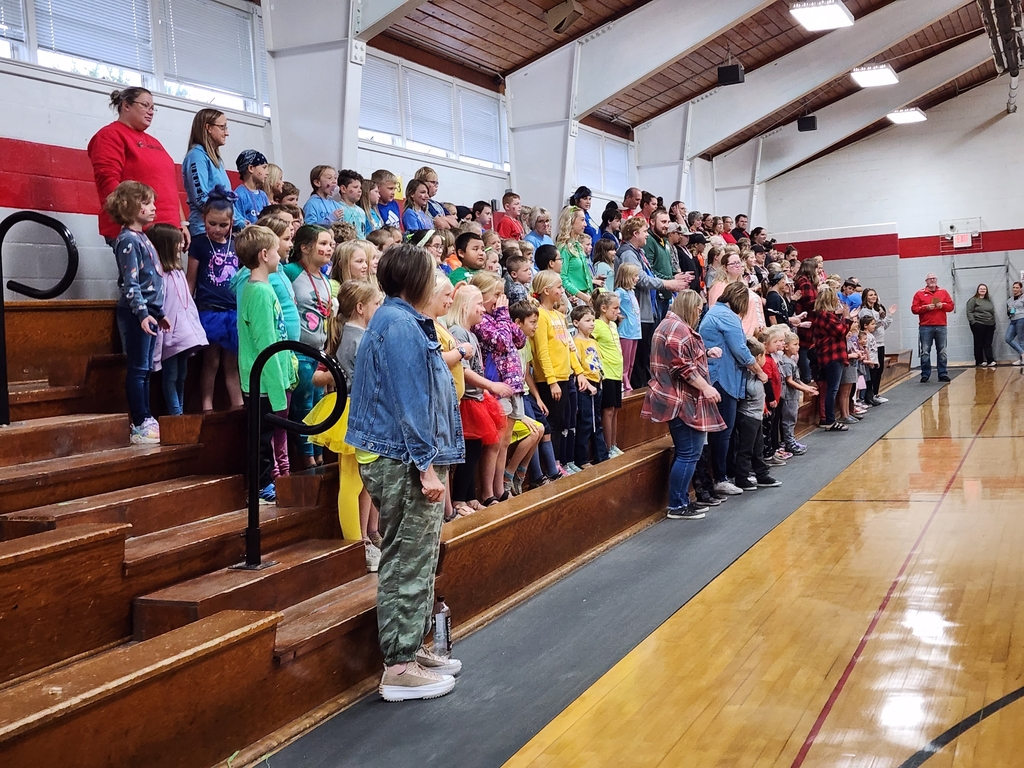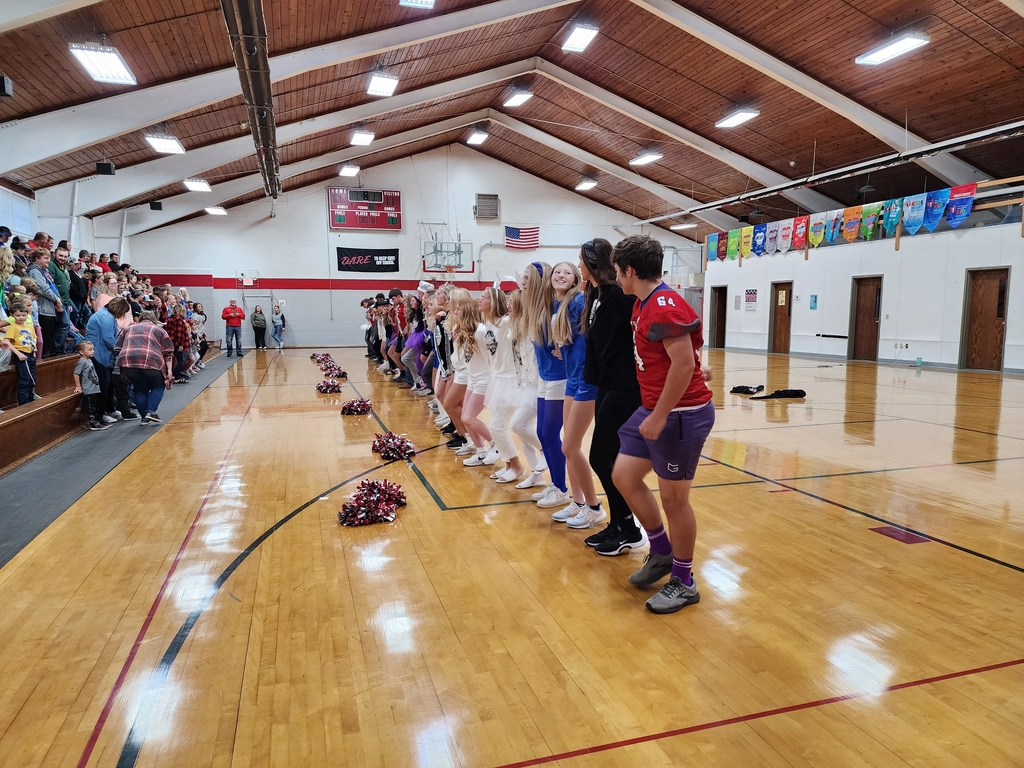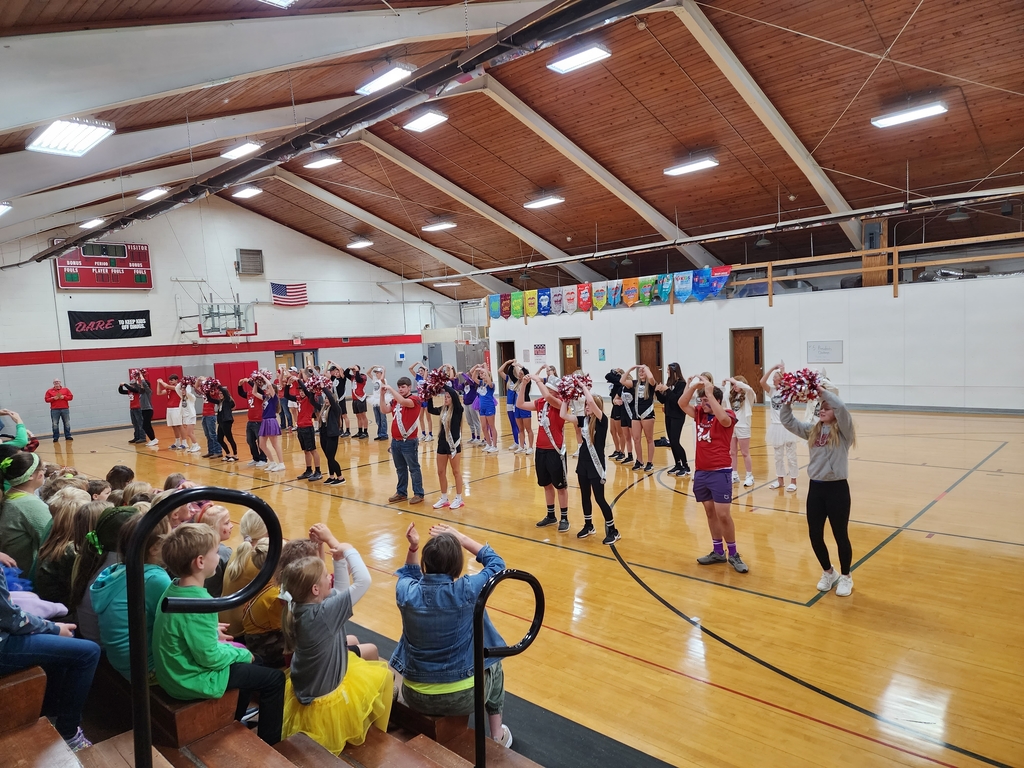 Congratulations to the 2022 Homecoming King Tanner Edwards and Queen Frankie Allender!! A big congratulations to the rest of our 2022 Homecoming Court: Mikaylee Edwards, Addisyn Goettsch, Madelyn Jepsen, Maddie Thomas, Caleb Burns, Alec Dixon, Colton Porter, and Freddy Rarrat!! We also want to congratulate our crown bearers Kinzey Hansen and Sully Spaulding!!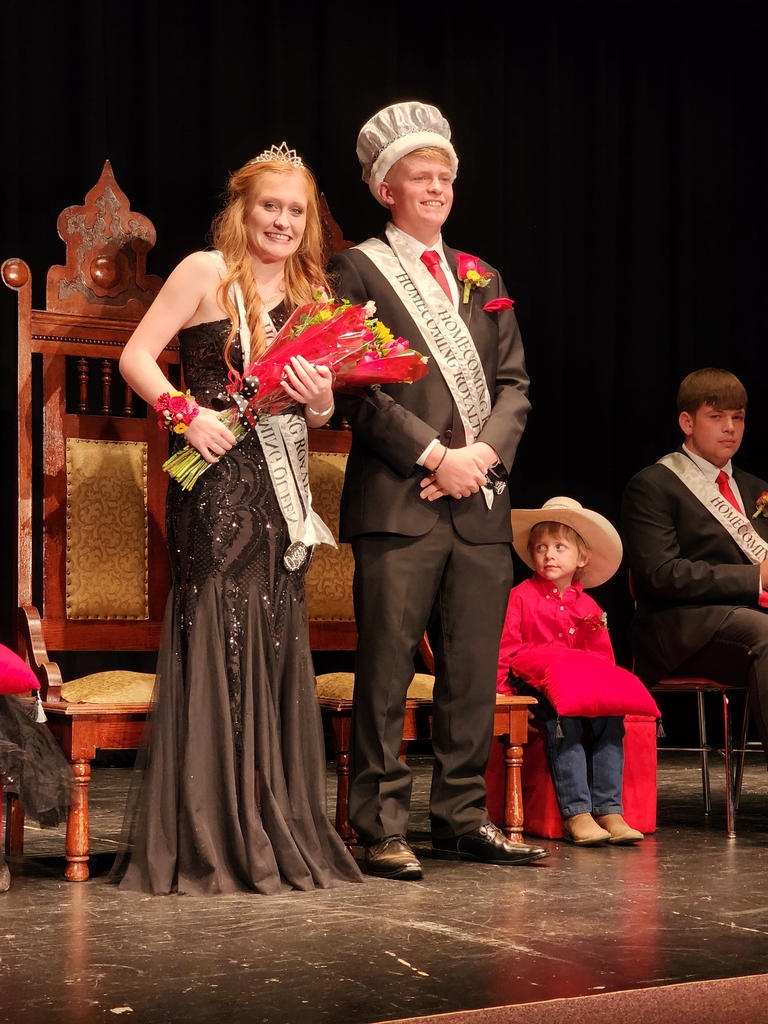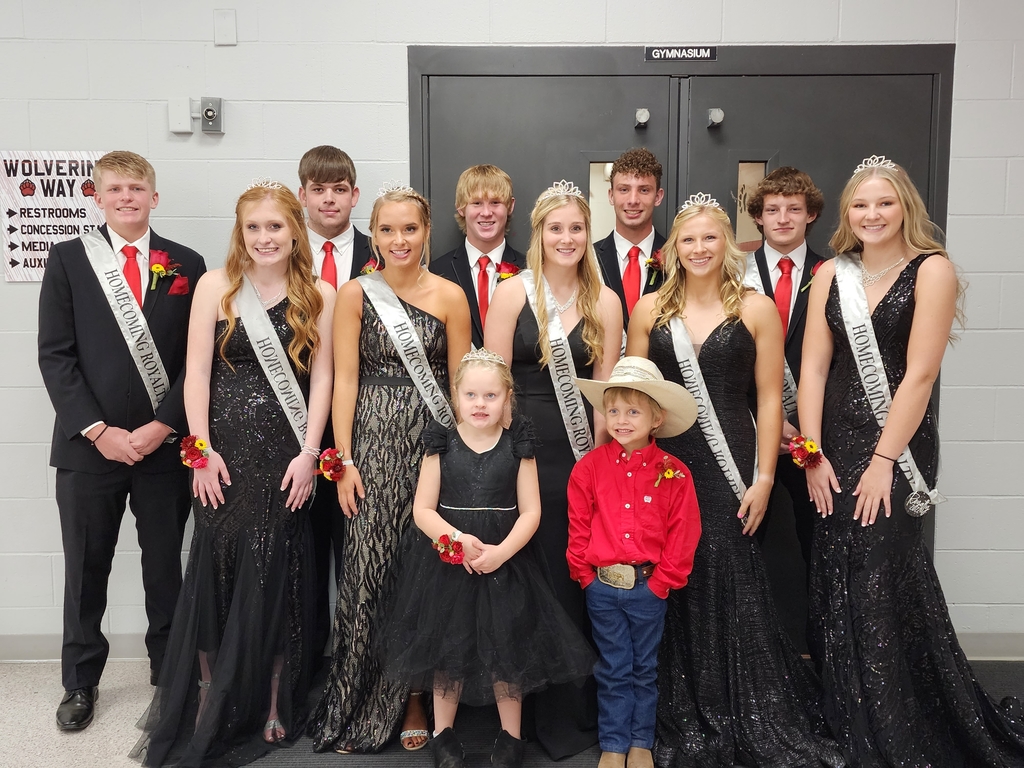 ⚠️HOMECOMING ALERT⚠️ Thursday, Sept. 22nd 5:00 PM Parade Line-up @ the Fire Station 6:00 PM Homecoming Parade 6:30 PM Booster Club Meal @ the Football Field 7:00 PM Community Pep Rally @ the Football Field 7:30 PM Coronation in the Auditorium Friday, Sept. 23rd 7:00 PM Homecoming Football game vs Gliddan-Ralston Come support your River Valley Wolverines today and tomorrow! #WeAreRiverValley #RedandSilver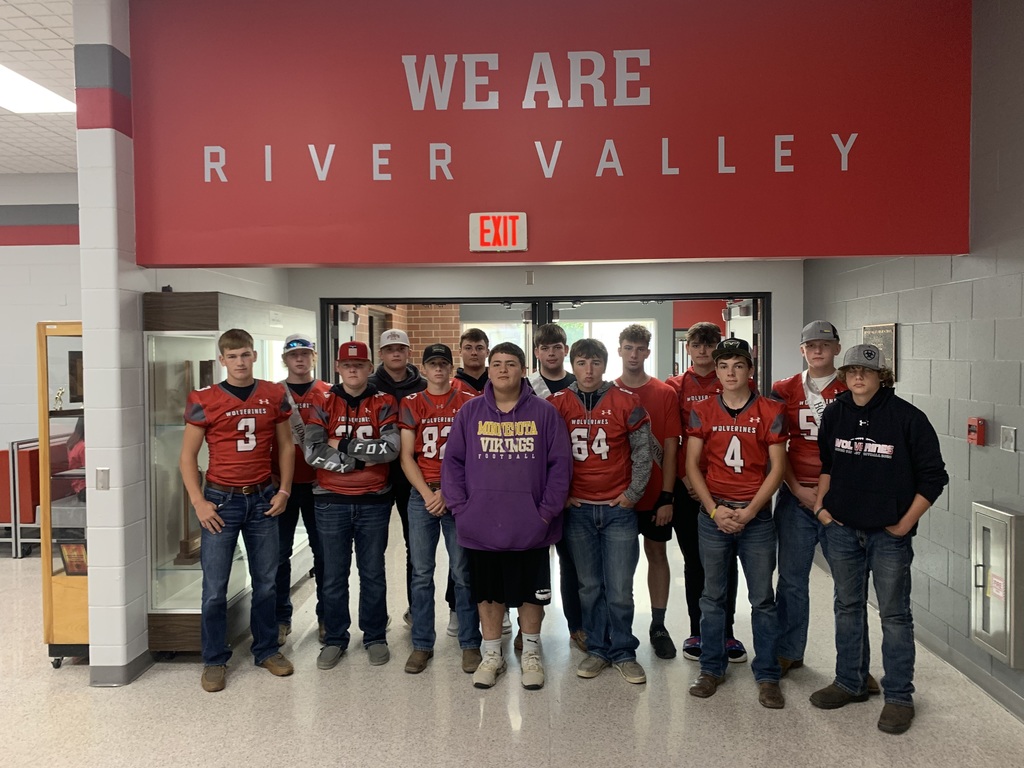 Today, our Homecoming Court were able to go visit the residents at the nursing home and assisted living!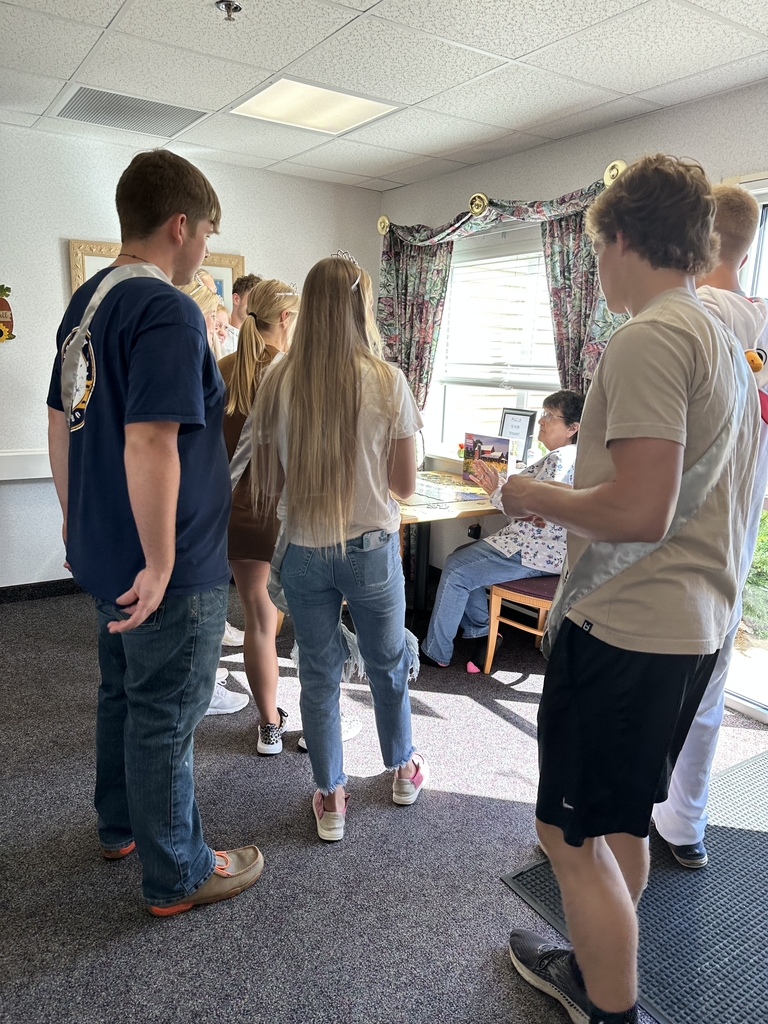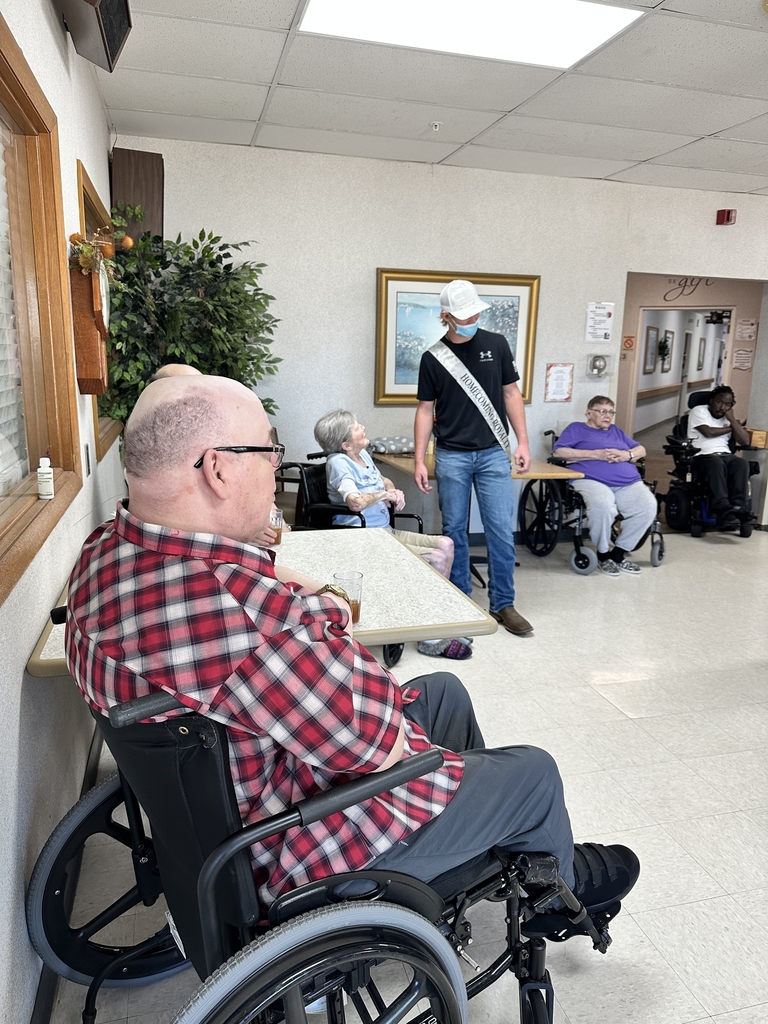 Homecoming week started with our high school grades hanging their posters by 8:10 Monday morning. They all did an awesome job at incorporating this year's theme of "Home Sweet Homecoming"!

The RV Elementary staff got into Homecoming Week with "Twin Day". From Salt and Pepper, the Pink Ladies, to Mrs. Nicolls (far right) in her beard as she "twined" it with Wyatt Anderson (son/para). We also had a triplet sighting! What a great way to show school spirit!!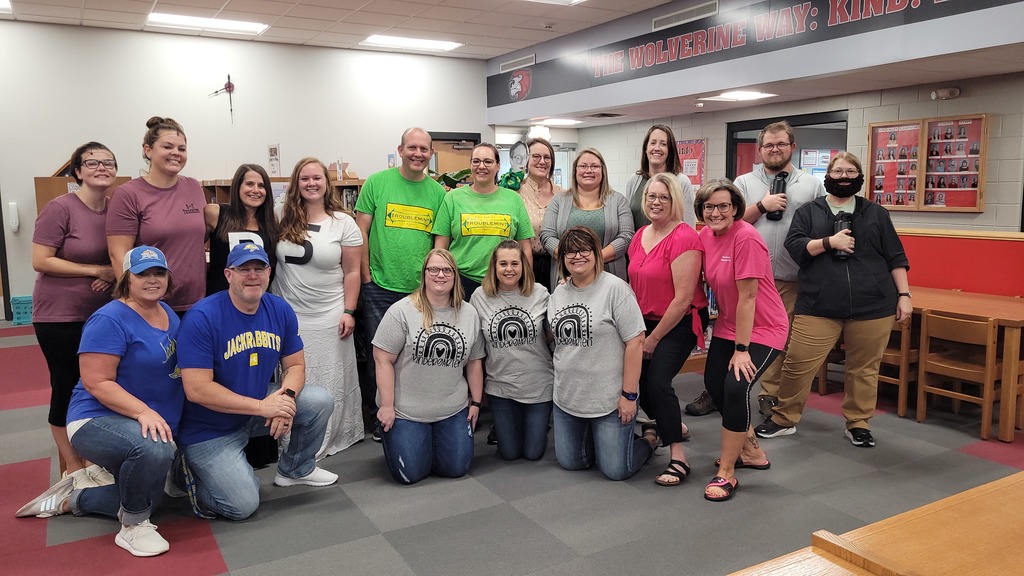 Homecoming 2022 is next week September 19-23! Dress Up Days are as follows: Monday -- Pop Rocks for America Day Tuesday -- Twin Bing for Twin Day Wednesday -- Life Saver for Hawaiian Day Thursday -- Fired Up & Hot Tamales for School Spirit Day Friday -- Taste the Rainbow for Class Color Day Class colors for the MS/HS are: 12th Grade - Black; 11th Grade - Purple; 10th Grade - Royal Blue; 9th Grade - White; 8th Grade - Red; 7th Grade - Hot Pink; 6th Grade - Yellow. Come watch our Lady Wolverines Monday night as they play Kingsley-Pierson in some volleyball action! Thursday afternoon high school students will work on building their floats. The parade route this year is the same as the last couple years: Begin at 4th and Cedar Streets proceeding east on 4th Street to Driftwood Street turning north and continuing north on Driftwood Street proceeding east on 9th Street and ending at 9th and Hackberry Streets at the high school. Parade line up begins at 5 pm at the Fire Station. The parade will start at 6 pm. The Boosters are providing a meal deal at the football field following the parade at approximately 6:30 pm. A community pep rally will be outside at the football field beginning at 7 pm. Coronation will start at 7:30 pm in the auditorium. Friday afternoon the high school students will participate in their class games, Homecoming Pep Rally, and watch the Royalty Games. Join us Friday night as our Wolverines take on the Glidden-Ralston Wildcats. Homecoming Royalty will be announced during halftime. Also, our PreK - 8th Grade Cheer Camp students will perform cheers during halftime.
After school on September 15, a number of River Valley elementary staff members got together to pack sacks for RV's weekend Backpack Program. RV partners with the United Methodist Church in Washta to make this happen. What a great program!!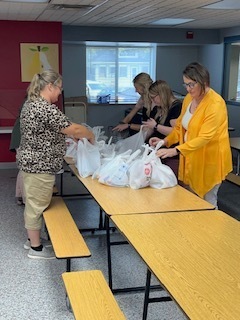 Due to phone issues at the Elementary building, any parent/guardian needing to contact the Elementary will need to call to the JH/HS office and Marlo will get the message to Washta. Marlo's extension is 1221. Thank you!

If you are unable to travel to Westside tonight to cheer on our High School Wolverines Football team, you can catch the game on the digital platform by following Fuller Digital Solutions link:
https://www.fullerdigital.net/river-valley
Hi Everyone, Below are the Homecoming Week Elementary Dress-up Days. Looks like a fun week ahead!! Monday -- Pop Rocks -- America Day Tuesday -- Twin Bing -- Twin Day Wednesday -- LifeSaver -- Hawaiian Day Thursday -- Fired Up & Hot Tamales -- School Spirit Day Friday -- Taste the Rainbow -- Class Color Day (Each class will decide their own color to wear or wear Wolverine colors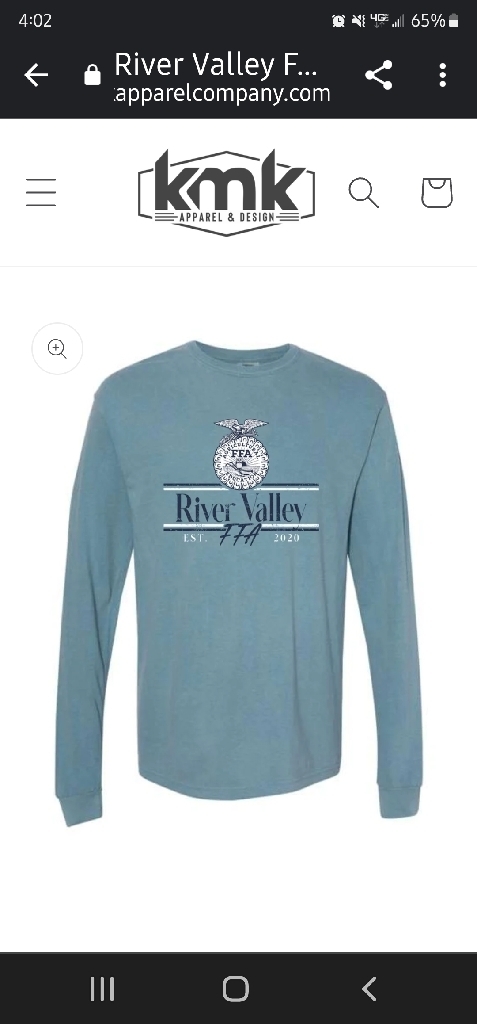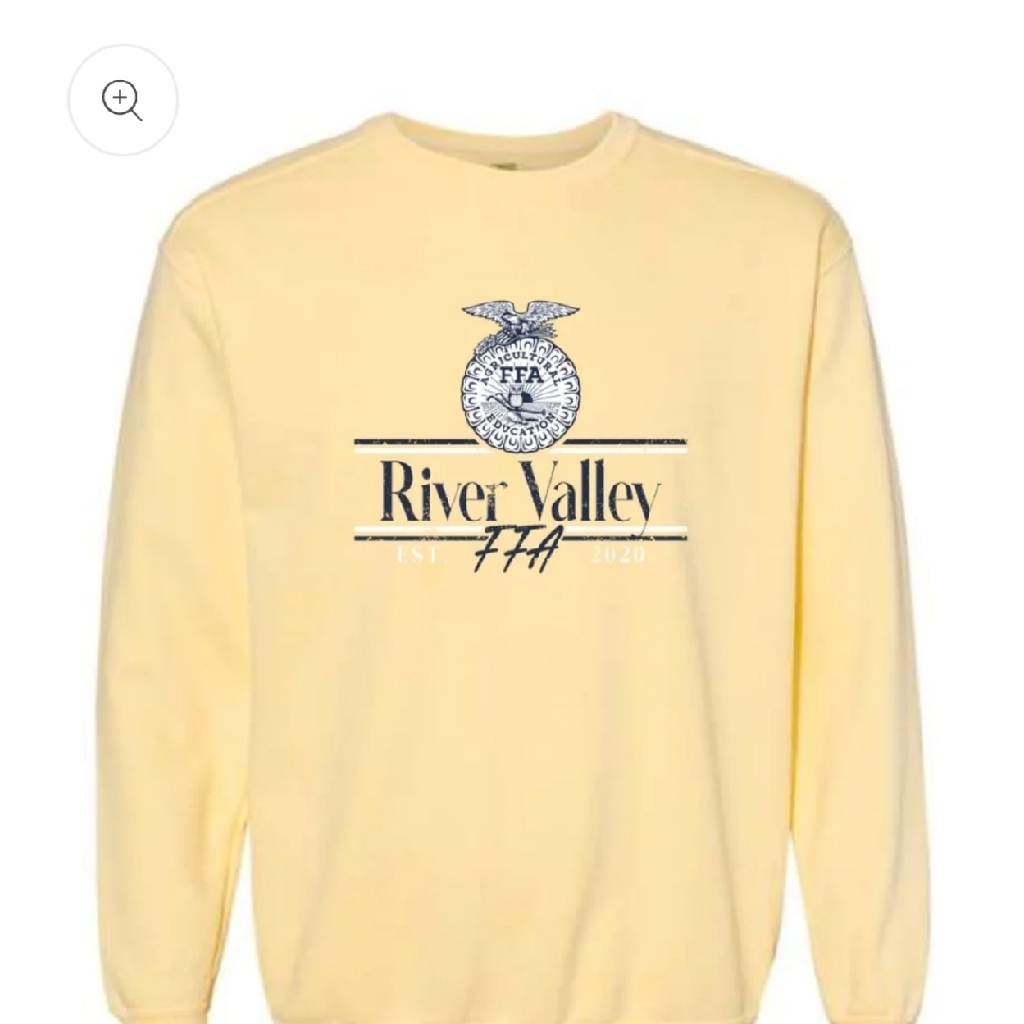 On September 13-15, the K-5 elementary students will be transported to the MS/HS to take the FAST assessment test. Any make-ups will be done on Friday, September 16 at the elementary school.

Tonight's home High School Football game vs. Newell Fonda at 7:00pm will be digitally broadcast by Fuller Digital Solutions. If you can't be here in person to cheer on the Wolverines, you can follow this link to still catch the game:
https://www.fullerdigital.net/river-valley
.