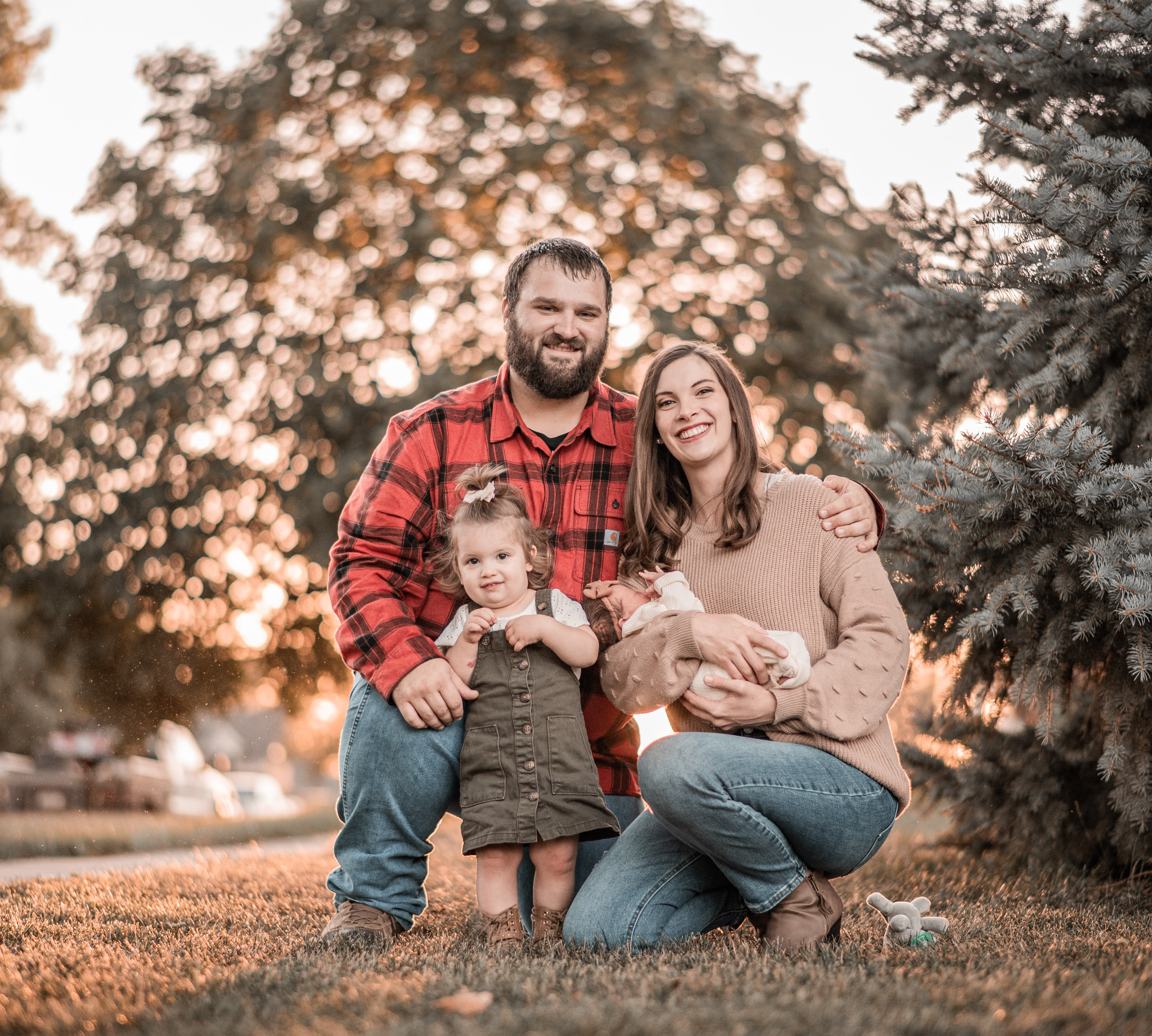 A few of my FAVORITE things!
Sport Teams: Green Bay Packers, Montana State University Bobcats, Colorado Avalanche, and the Minnesota Twins
Holiday: Christmas, Easter
School Subject: History!
Free Time: My free time is focused on my faith, spending time with family, and various hobbies such as hunting, fishing, outdoors, and athletics.
Name: Mr. Noah Phillips
Years of Experience: 1
Teaching/Administrative Background:
4th Grade Teacher at Heritage Christian School (Bozeman, MT) 2016-2018

4th/5th Grade Math Teacher at River Valley CSD 2018-2020

Middle School Social Studies at River Valley CSD 2020-2021

PK-5th Grade Principal at River Valley CSD 2021-2022

6-12th Grade Principal at River Valley CSD 2022-Present
Educational Background:
BA: Elementary Education with a History Teaching Minor

Earned from: Montana State University- Bozeman, Montana

M. Ed.: Masters in School Leadership

Earned from: Dordt University- Sioux Center, Iowa
From the Principal:
My family and I are so excited to continue to be a part of the River Valley community. In my four years within the district, we have been so welcomed by the school and people that make this district such a special place to be. We are excited for the future of River Valley and serving this community!
Our teachers and staff are ready to make the 22-23 school year an awesome year. We are excited to kick off another year full of academic growth and challenge, as well as extra curricular opportunities for all of our students. I am thankful to have the opportunity to work in such a great district with such wonderful students and families. It is an honor to serve as the middle school/ high school principal. I greatly look forward to helping assist students in achieving great success in our school and to help prepare them for life after their time at River Valley, in whichever pursuits and ambitions they may have.
I am so blessed to be at River Valley and can't wait for the 22-23 school year!
Go Wolverines!